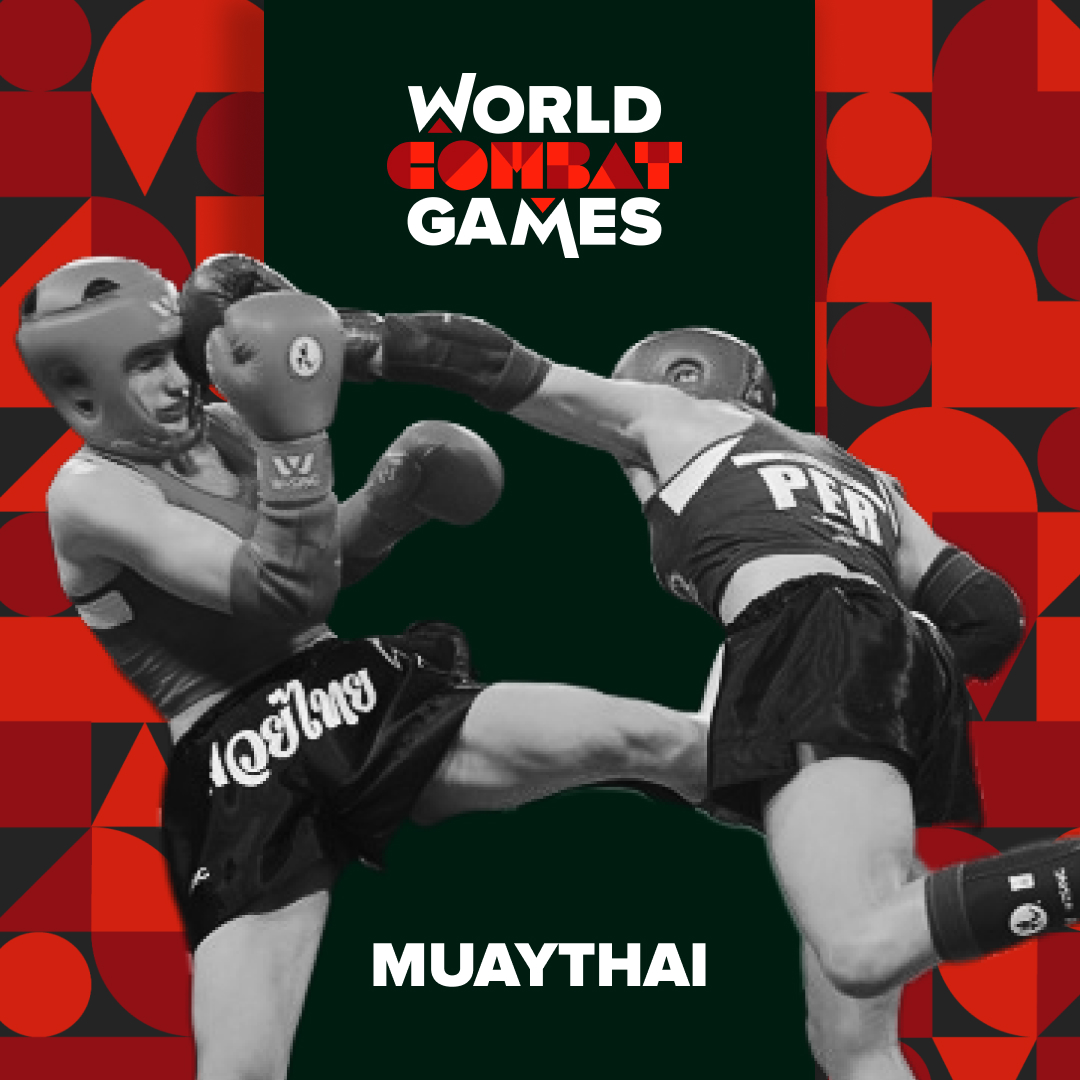 Only 1 week to go until the recognized World of Combat will meet in Riyadh for the Opening of the 2023 World Combat Games.
IFMA, the world governing body of muaythai, recognized by the International Olympic Committee, is proud to not only be part of the games but also one of the founding members since the games was established in 2010.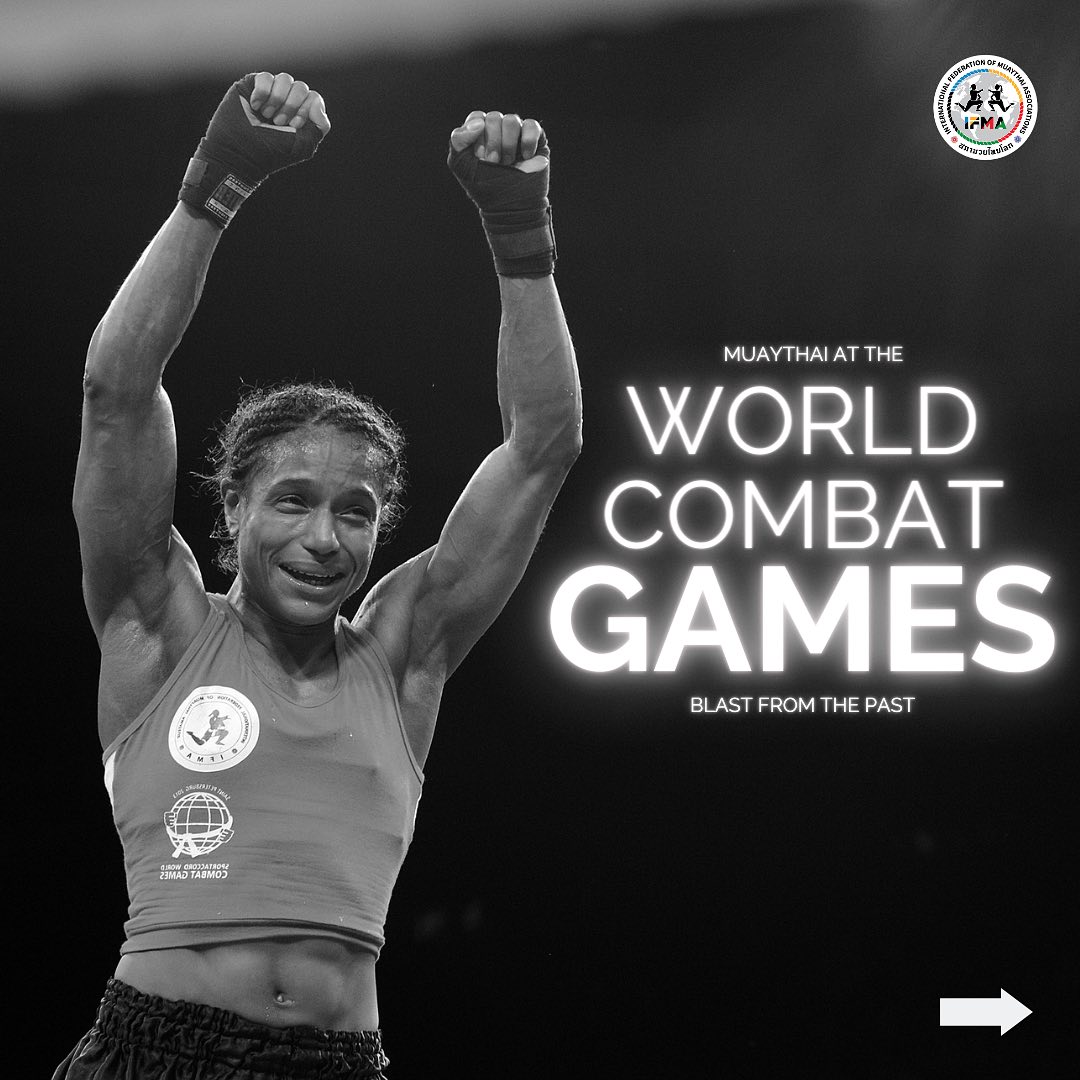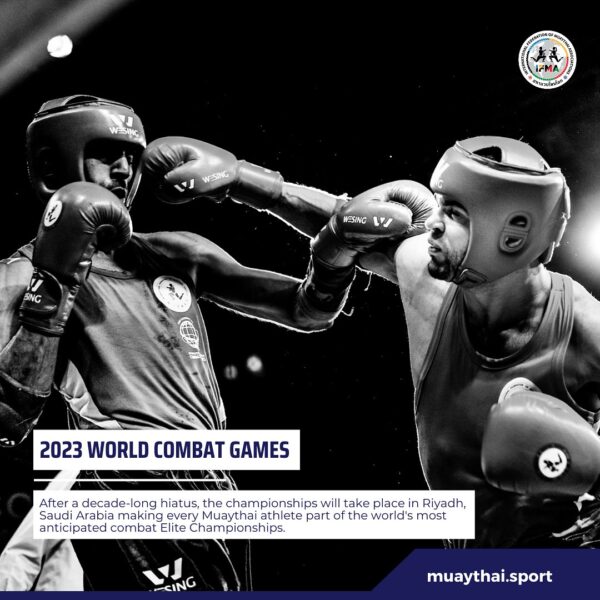 This edition will be historical. It will be the first edition of The Combat Games being All Inclusive and muaythai will enter with 5 different disciplines: Muay Combat, Wai Kru, Mai Muay and IFMA's new Para(S) Division: IFMA Muaythai Lor Pao wheelchair and autism.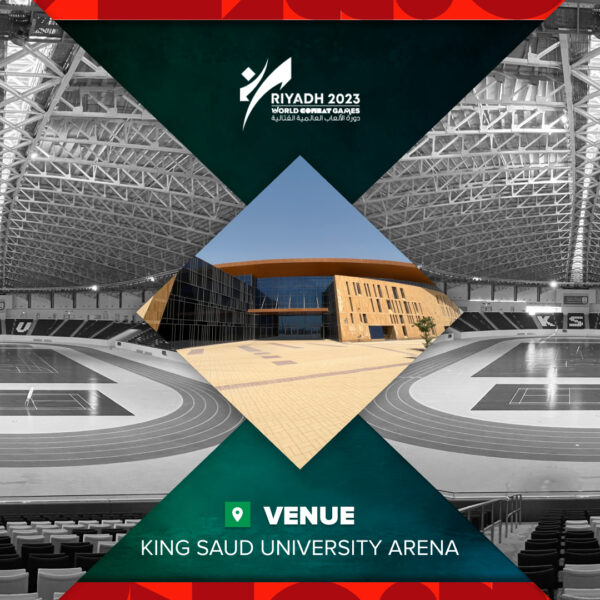 Athletes from all 5 continents will participate on the same platform as Olympic champions and will fight against the best of the best athletes. The event will be an all-in-one format at the King Saud University Arena which will host all 16 sports over the 12-day period.
The athletes have qualified through The World Games, the IFMA World Championships, continental championships and the world rankings.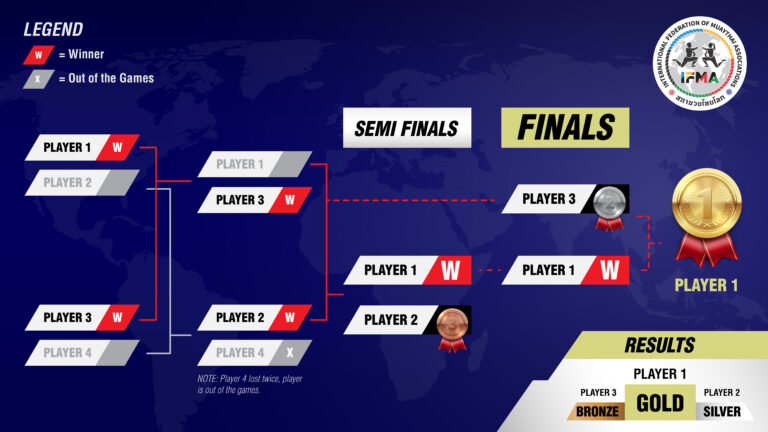 Also, the new super 4 format will be introduced where athletes receive a second chance if they lose in the first round. This would mean that very close decisions can be rectified in the final.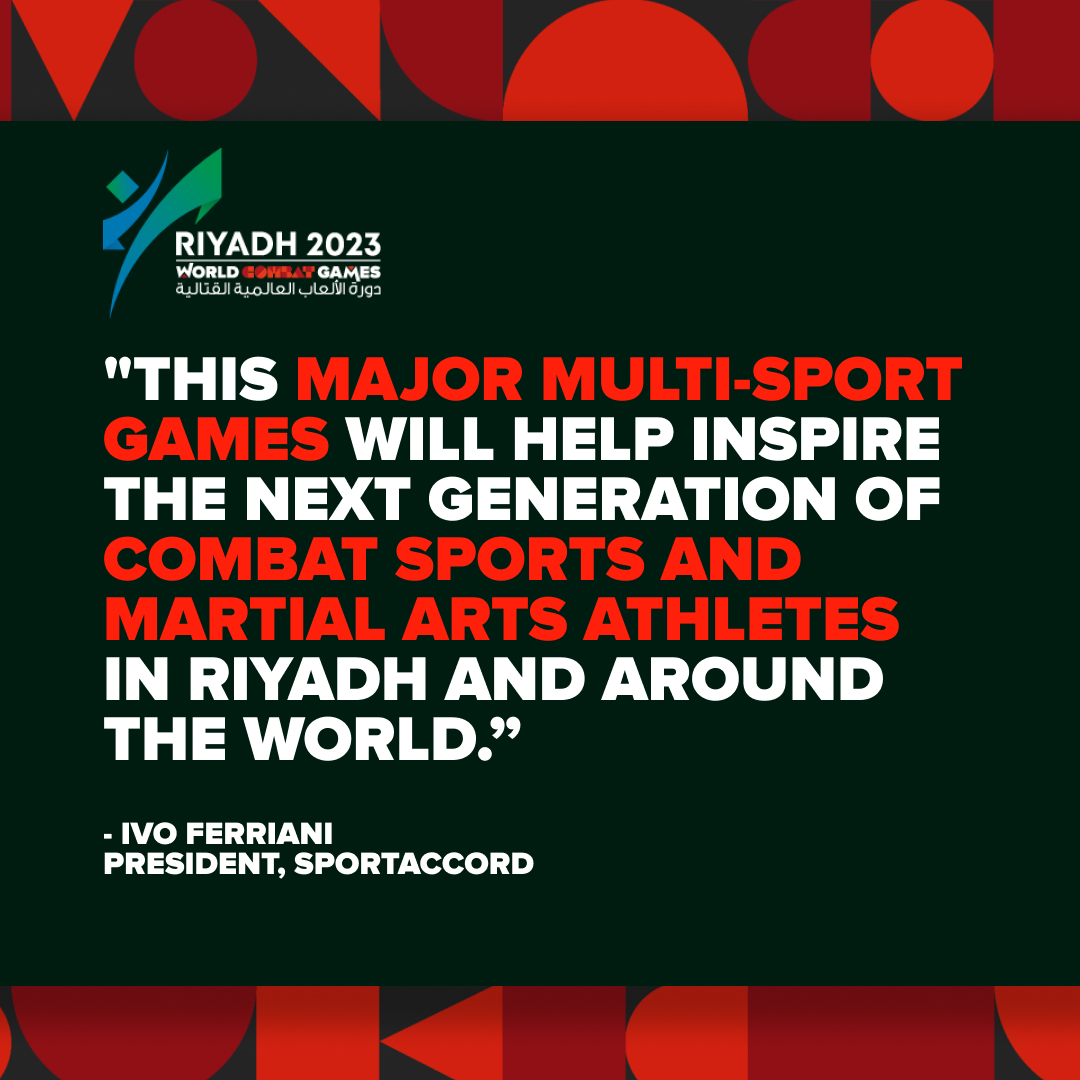 IFMA President Dr. Sakchye Tapsuwan, thanked the Kingdom of Saudi Arabia, the National Olympic Committee and Sports Ministry for not only organizing this world class event but for giving opportunity for athletes of all abilities. Muaythai is ready to be one of the most outstanding marital arts at the event.