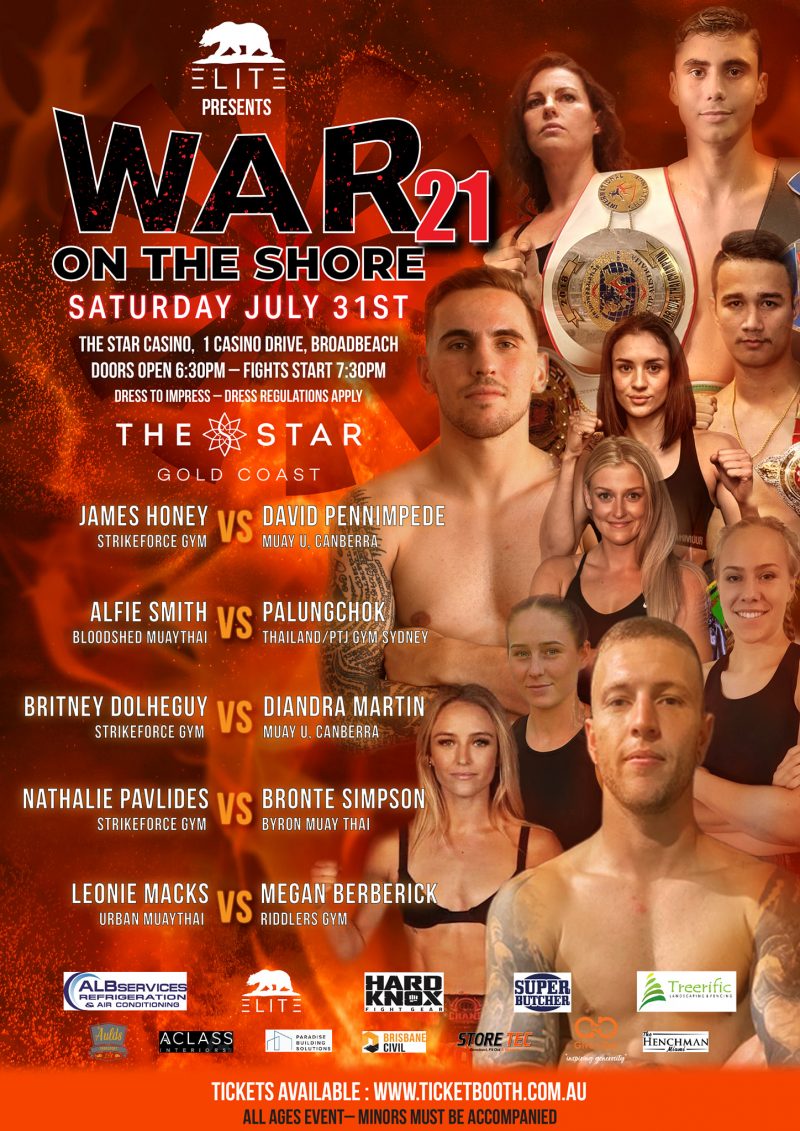 One of Australia's biggest promotions is back, War on the Shore and this time it is the 21st edition. We have seen over the years some of the most amazing promotions with superstars like Frank Giorgi, Madsua from Thailand, Kevin Lai vs Kampan and the list goes on with far too many to mention.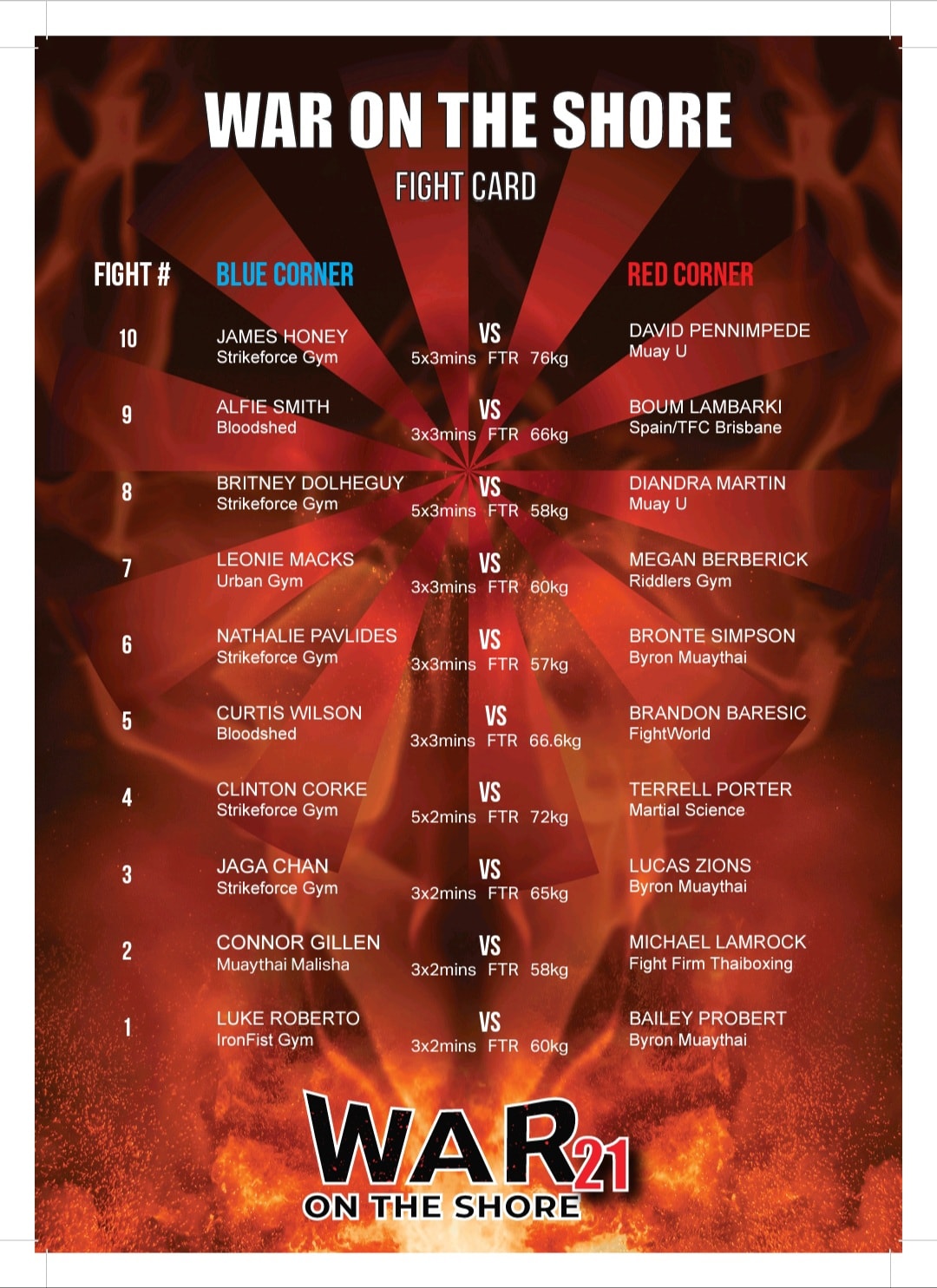 This weekend will see another fantastic fight card with some of Australia's best and in the corner some of Australia's number one coaches such as the legend Mark Pease from the Strikeforce Gym and Darren Reece from Riddler's Gym, both of them representing Australia's national team at the IFMA and WMC world championships.
The event has 3 female fights on the card which shows Australia's strive towards gender equality and War on the Shore leads the way.
The event will take place at the famous Star Casino on the Gold coast which for the last 30 years has been the leading establishment on the muaythai scene.
Congratulations to the promoters and good luck to the athletes!