The World Anti-Doping Agency (WADA) reminds athletes and all other stakeholders that its 2021 List of Prohibited Substances and Methods (List) entered into force since (1 January). The 2021 List, which has been redesigned in order to improve navigation and usability for athletes and their support personnel, was approved by WADA's Executive Committee (ExCo) during its meeting in September 2020.
We would like to ask all IFMA athletes, their entourage and all other stakeholders to review the List carefully and to take particular note of this year's modifications to avoid inadvertent use of substances and methods that are prohibited in sport for 2021.
 
For a substance or method to be added to the List, it must be determined that it meets two of the following three criteria:
It has the potential to enhance or enhances sport performance

It represents an actual or potential health risk to the athletes

It violates the spirit of sport
It should be noted that for athletes who have a legitimate medical reason for using a prohibited substance or method that is on the List, they may be accommodated if they meet the criteria outlined in the International Standard for Therapeutic Use Exemptions (ISTUE). The TUE Program is a rigorous and necessary part of elite sport which has overwhelming acceptance from athletes, physicians and anti-doping stakeholders.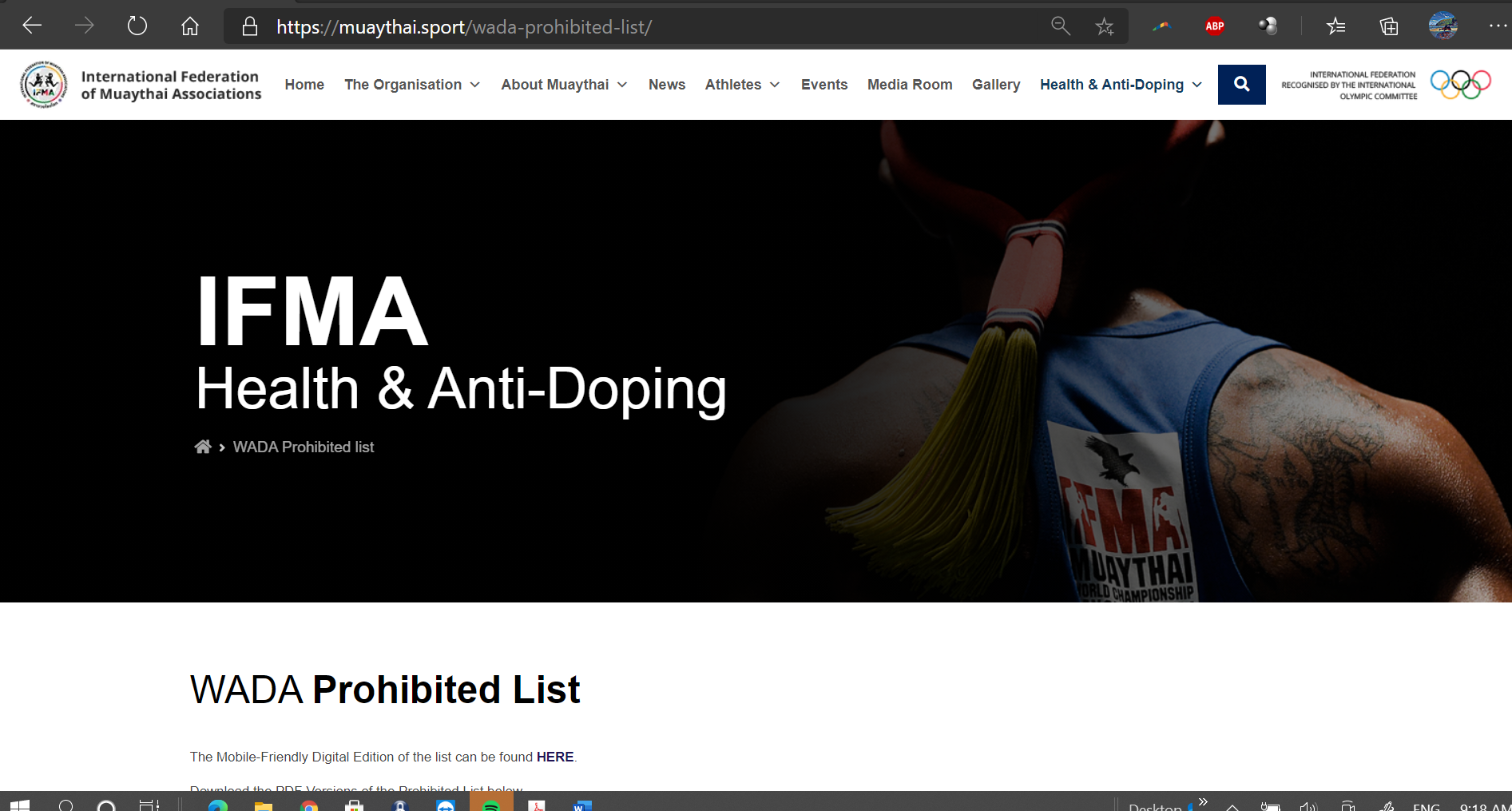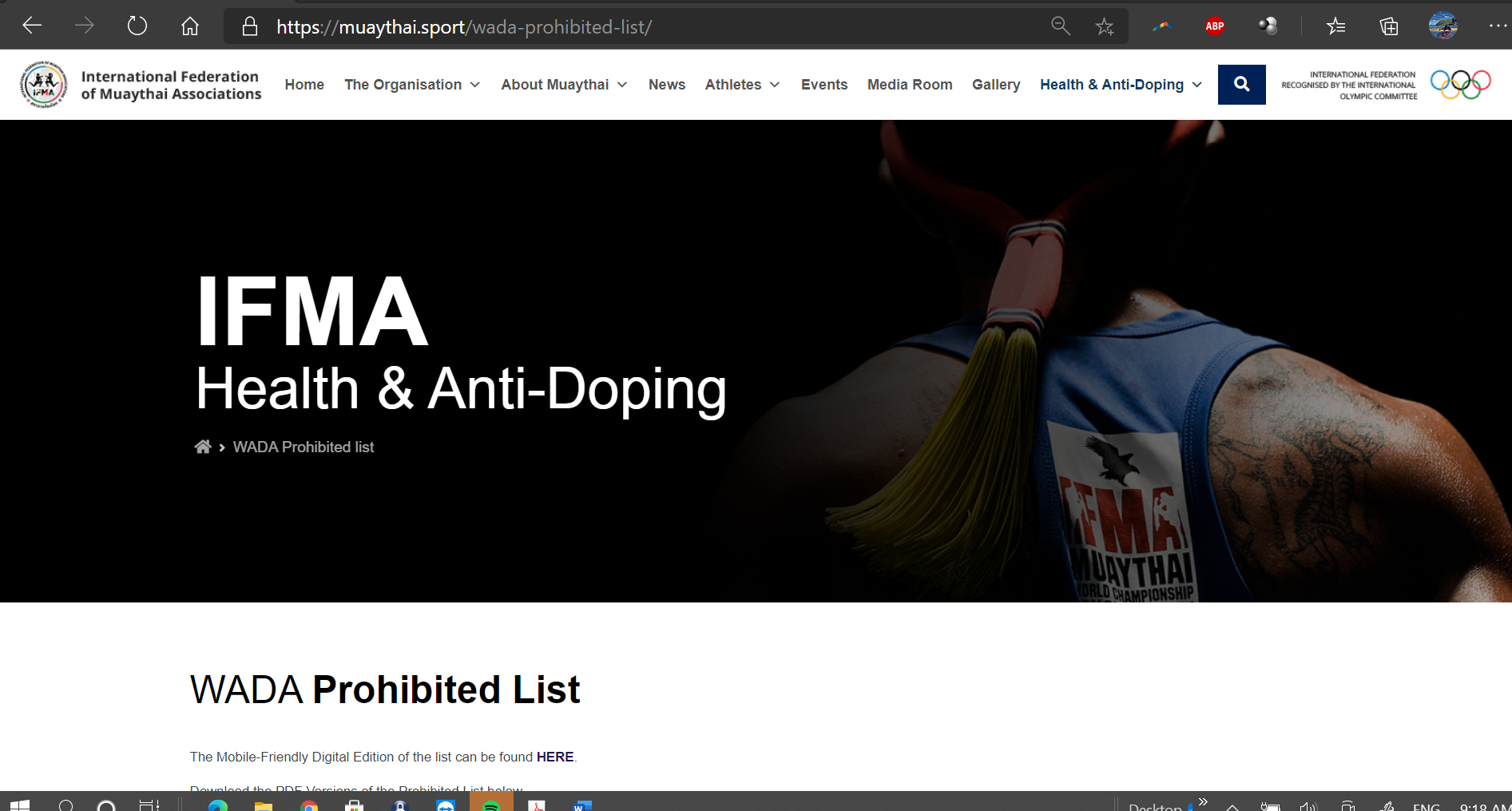 The updated Prohibited List can be found at the IFMA Website
There you will find the mobile friendly digital version as well as PDF versions in a variety of languages.