Using the "US" in USMF for a better tomorrow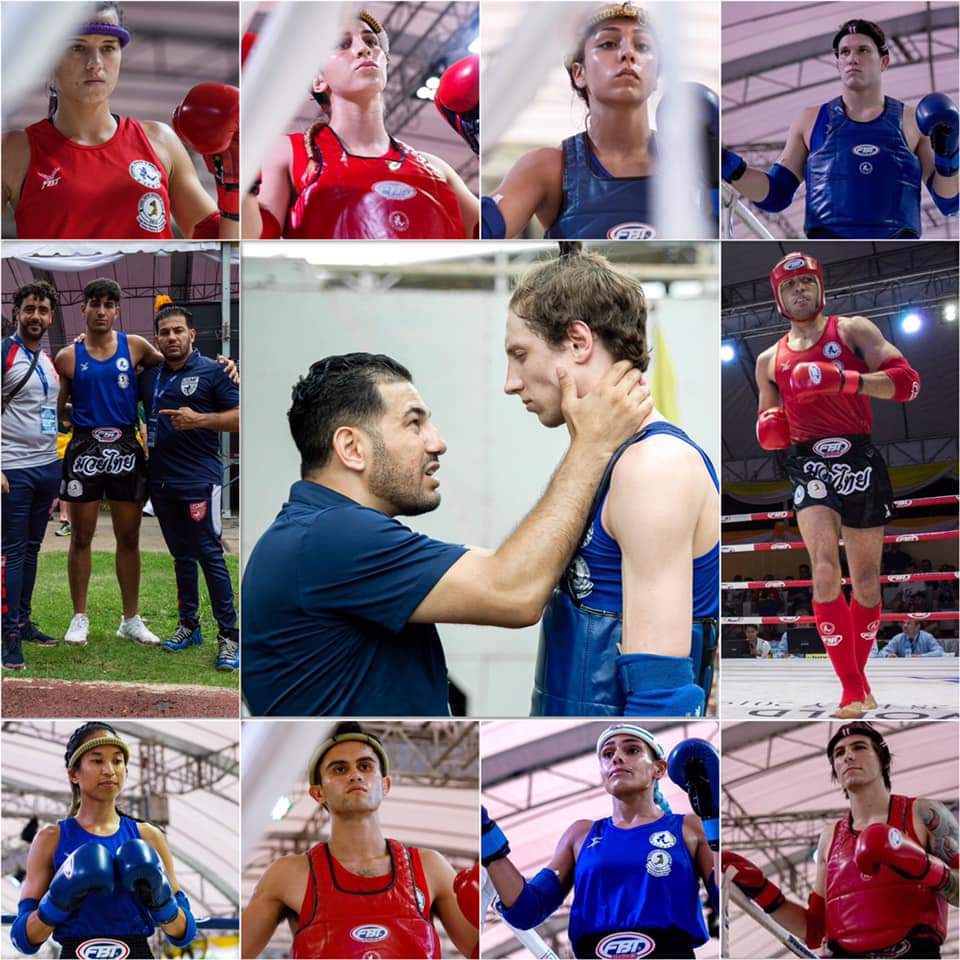 The IFMA and UTS Social and Active Challenge, #MuaythaiConnects , has connected the IFMA Family to 12 countries to date: Thailand, United Kingdom, Australia, Korea, Lebanon, Austria, Germany, Mexico, Iran, USA and Hungary. This crisis has brought the #IFMAFamily closer together, standing as one to overcome the Corona Virus pandemic with a united vision through the Olympic Values of Unity, Solidarity, Respect and Non-discrimination.
On Wednesday, the IFMA Family had the opportunity to experience a workout lead by USMF National Coach, Rami Ibrahim, and his two champions, Ahmad Alatmah (USA Champion) and Ahmad Ibriham (South American Champion and professional fighter). Today we share a truly inspirational story which embodies the tradition, passion and overall humanity of our sport and an overall higher purpose the traditions and teachings of Muaythai strive for.
Ahmad Alatmah, a Syrian Refugee, is only 15 years of age and has only been training muaythai for 1.5 years. This young prospect already has 4 fights under his belt and one championship title. You may or may not know his coach, Rami Ibrahim, by face or by name but by voice, the IFMA Family hears him loud and clear as the Head National Coach, yelling, "WHO ARE WE?!" and the USMF Team responding equally as loud, "USA!"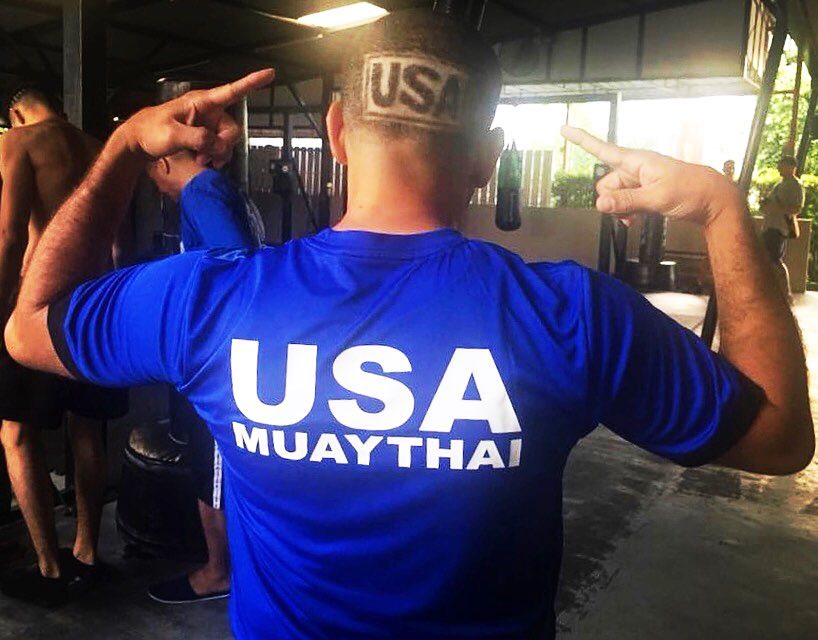 Coach Rami has been practicing Muaythai for 29 years (27 years as an active muaythai fighter) and holds 14 titles. His gym, Rami Elite, has been open for 14 years and has housed over 50 champions winning city, national and world titles. Fifteen of these fighters are either world title holders and/or IFMA medalists.  
When asked about Ahmad as an individual, his work ethic and drive, Coach Rami responded, "Ahmad Alatmah came from war stricken country (Syria) and he saw a lot in his early childhood. I believe this is the reason his heart is so big. He shows a spirit like no other. No matter what I put him through, he completes his session and mission. Anything I ever told him to do as a student and fighter, he does it right away and I never have to remind him. In fact, any amount I ever told him to do, he does more. He never told me he dreamed to be where he's at, or that he wanted something from the sport. He just wanted an outlet in life."
We asked Ahmad how Muaythai has changed his life and his response was, "Muaythai at Rami Elite gave me something to look forward to in life. Having come from the other side of the world where I saw people killed right in front of my eyes as a young child, Muaythai allowed me to release some of those rough moments in my life, to give me positive memories. Being a Syrian I saw a lot of people treat us unjustly, but Muaythai at Rami Elite I got to see many races training together as one and as a fighter I see now the sport of Muaythai brings everyone together. This gives me hope to keep fighting for a better tomorrow. Now Muaythai gives me good memories to look back too."
IFMA Athletes' Commission Chair, Janice Lyn, stated, "Sport really has the power to change and this platform #MuaythaiConnects , gives us a microscopic perspective into the amazing projects and activities each and every one of our federations and their member gyms are doing at the grassroots level. We are certainly "One World, One Muaythai", working together to create something greater, whether it be greater opportunity for others, a voice for those that normally don't have one or simply creating more love in a world that certainly needs it. This is what I have always been drawn to about our sport, this is our Muaythai culture."
Thank you Coach Rami, Ahmad Alatmah, Ahmad Ibriham and USMF for your contribution and truly inspiring story.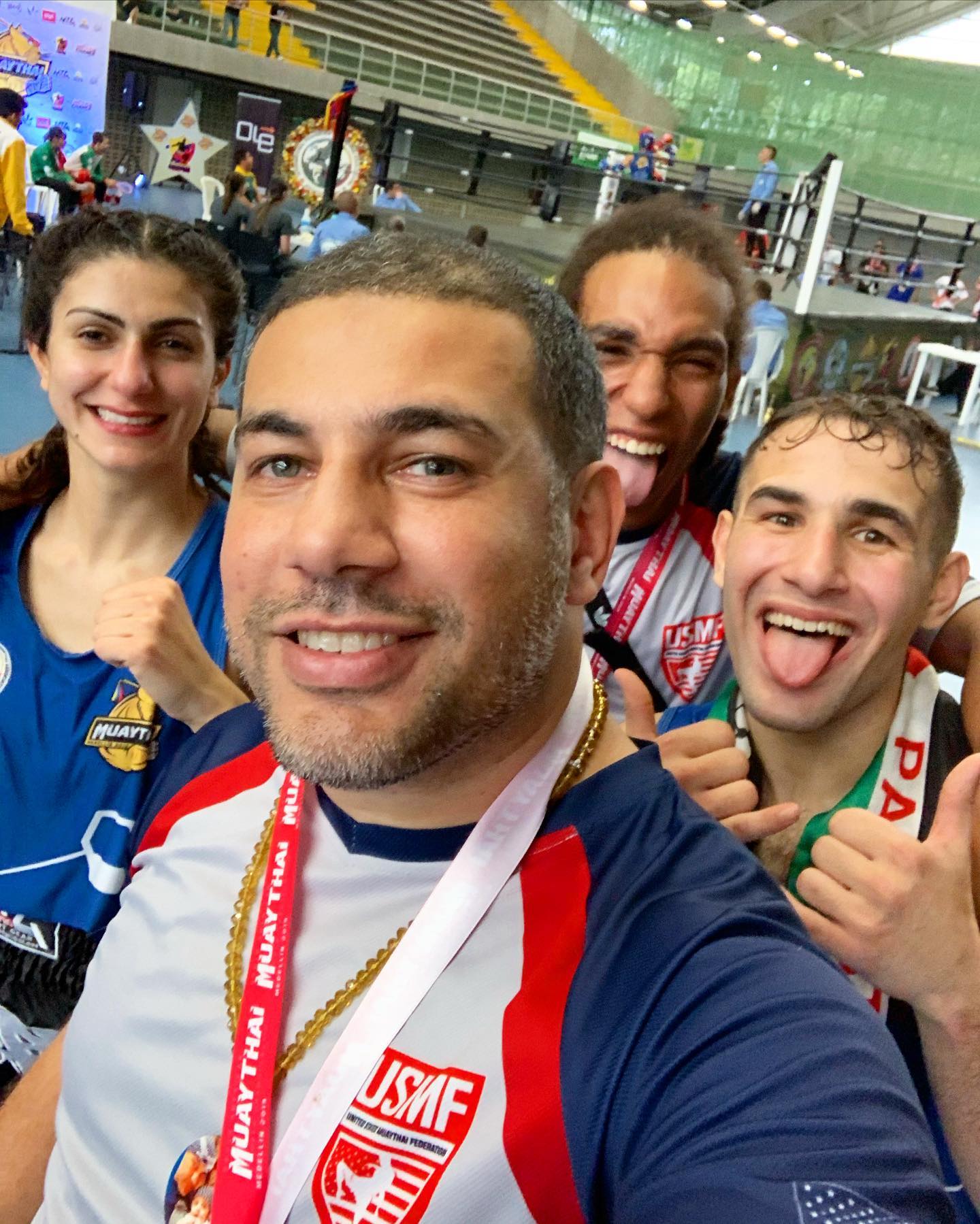 Coach Rami's final comment, "Especially with all the problems with refugees, all the problems we are facing around the world, maybe this story can connect to all of us."

Let us take the "US" in USA and continue to connect the world together through heart and through Muaythai.
We would like to thank each and every body who has contributed and supported the IFMA and UTS #MuaythaiConnects Social and Active Challenge to spread health and activity, create smiles, give hope and provide opportunities to tell feel good stories like these. 
To re-watch Coach Rami and his team of champion's workout you can click this link on the IFMA Facebook Page: https://www.facebook.com/watch/?v=702090027212840