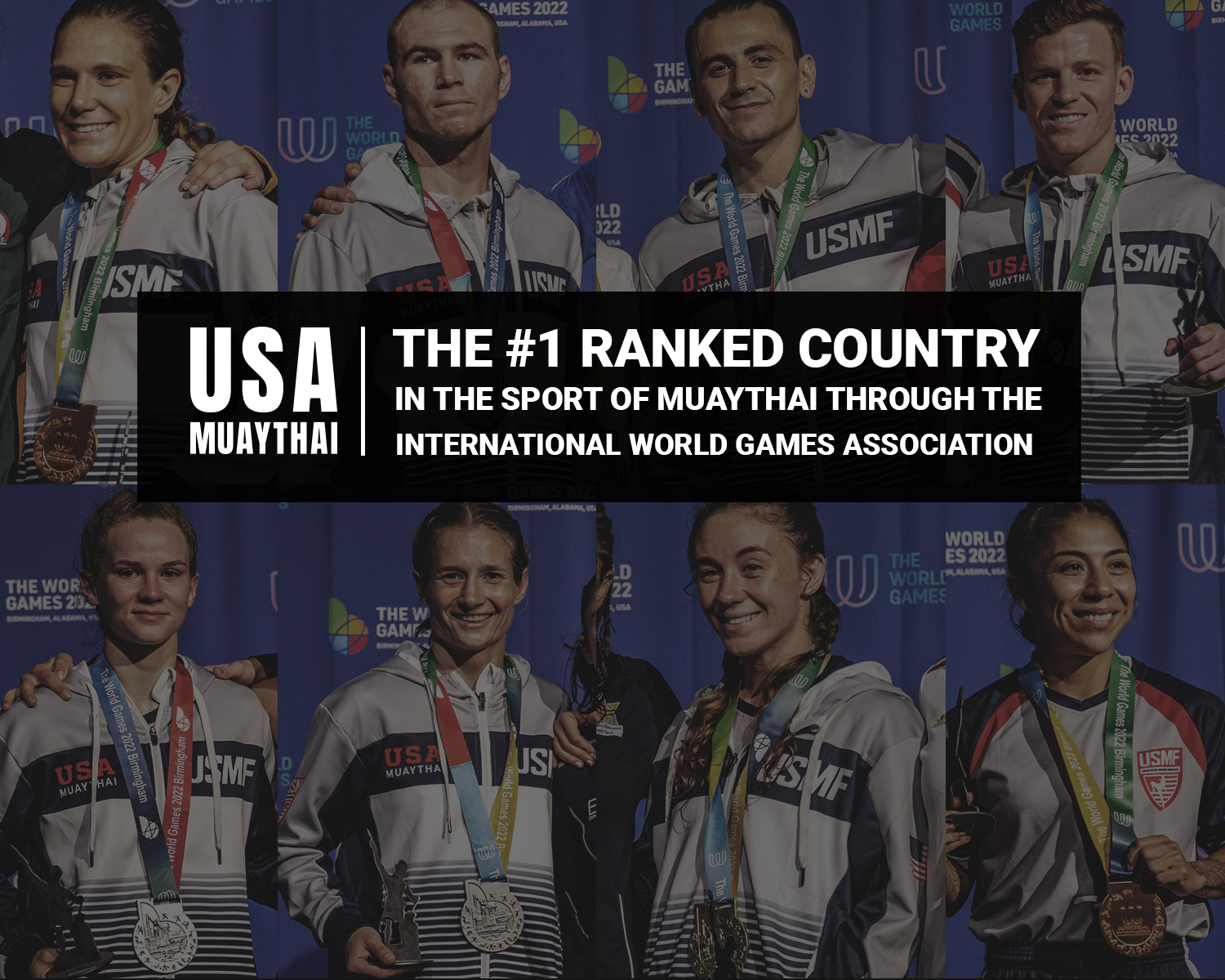 The team made a sensational effort winning 3 gold medals, 2 silver medals and 3 bronze medals, showcasing that the grassroots work executed over the last 10 years have fully paid off.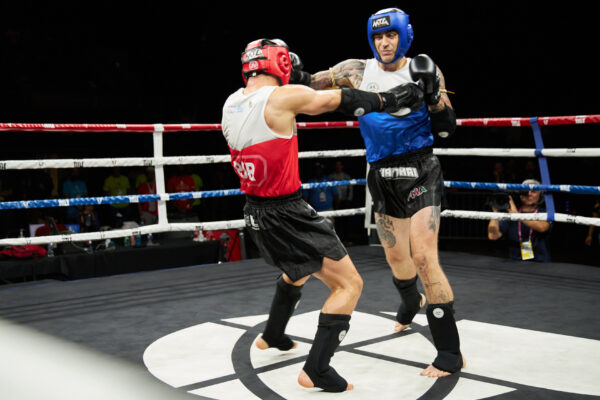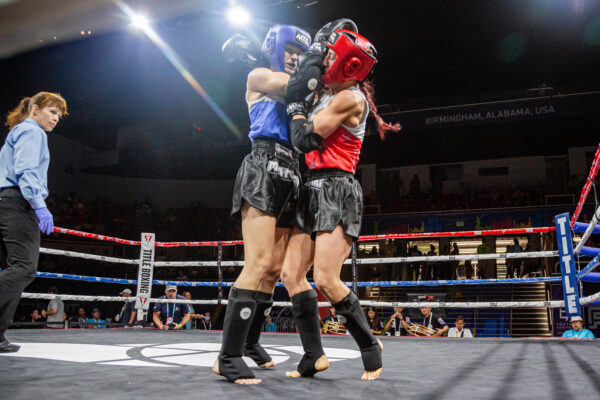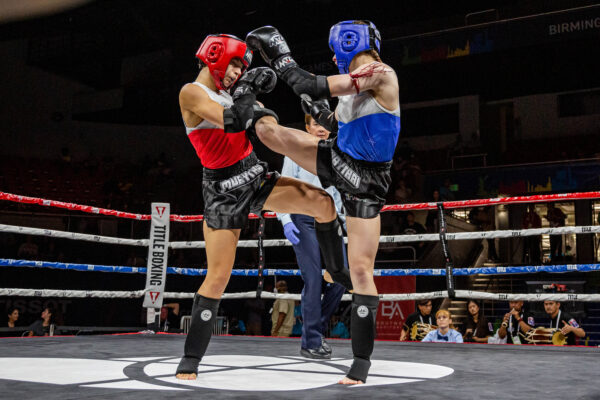 Aaron Ortiz, Charlsey Maner and Ashley Thiner took gold and the silver medalists, Tierra Brandt and Matthew Baker, both had very close fights showcasing the world class level of USA Muaythai.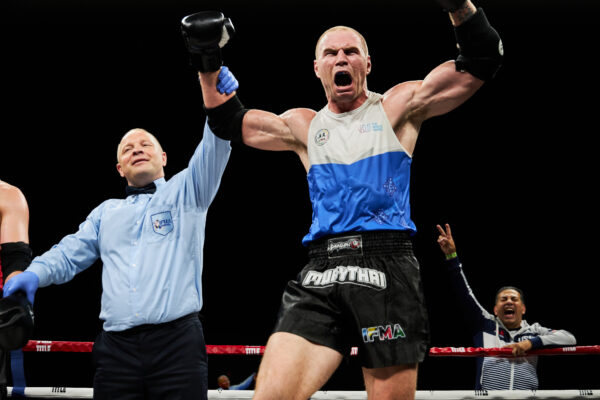 Team Ukraine took second place on the overall medal table while Team Thailand took 3rd place.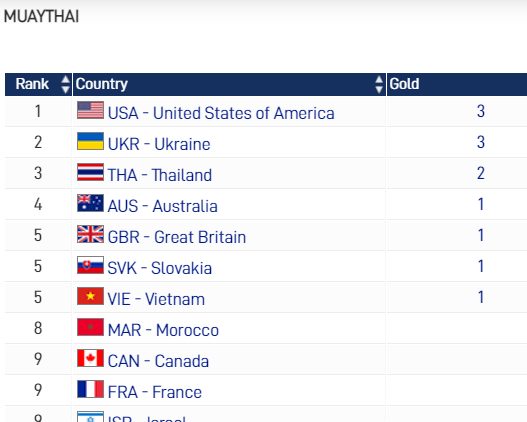 USA Muaythai President Michael Corley stated, "This has been a true team effort. It goes back to the dedication, the sacrifices and the efforts of all the athletes, the coaches, the support staff and certainly the energy of the fans as every day there was a full house with the warmth of Birmingham and a magical atmosphere giving the athletes inspiration to perform their very best." The USA President further stated, "Birmingham certainly put USA Muaythai on the map both internationally and nationally. As a result of all the hard work, USA Muaythai received full recognition from the United States OIympic and and Paralympic Committee."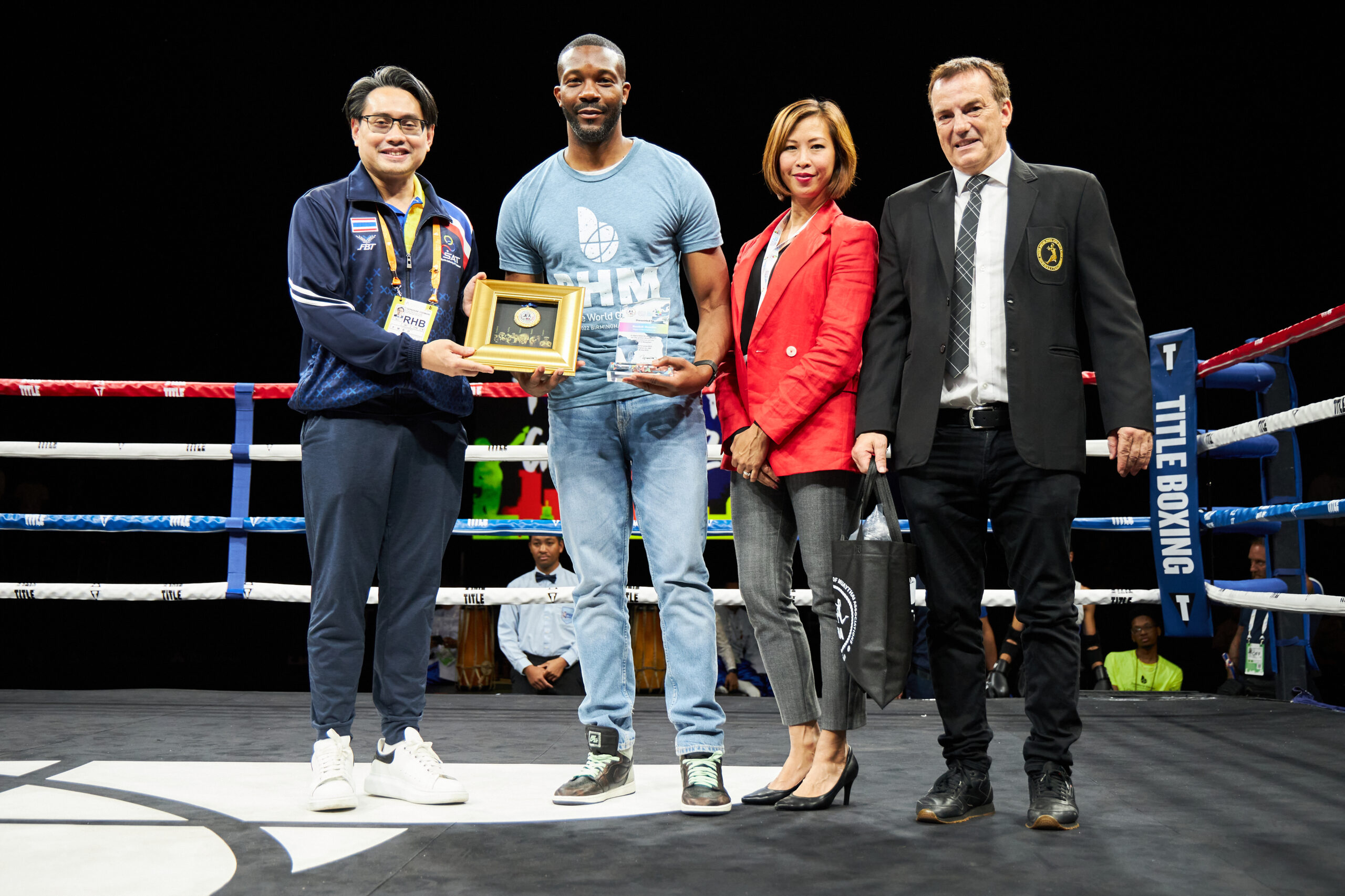 The success of Muaythai was acknowledged by many including the motherland as a large delegation of Thailand travelled to Birmingham including the Governor of the Sport Authority of Thailand, Dr. Gongsak Yodmani and the NSDF Fund Manager, Dr. Supranee. All of them visited the teams but admitted that USA Muaythai have grown above themselves sending congratulation messages.
Charissa Tynan, IFMA Director General stated, "The grassroots development is key. Giving these athletes the chance to participate on the highest level as an IOC and United States Olympic Committee recognized team. USA Muaythai has worked so hard over the last 10 years to get there. The opportunities for these athletes, for these nak muays, are endless with the 2023 IFMA World Championships around the corner and The World Combat Games in October and the list goes on." The Director General further stated, "This success should further ensure the growth of USA Muaythai and I hope the muaythai community sees there is only one way forward. That is, to be part of the IOC and United States Olympic family. This is only the beginning."