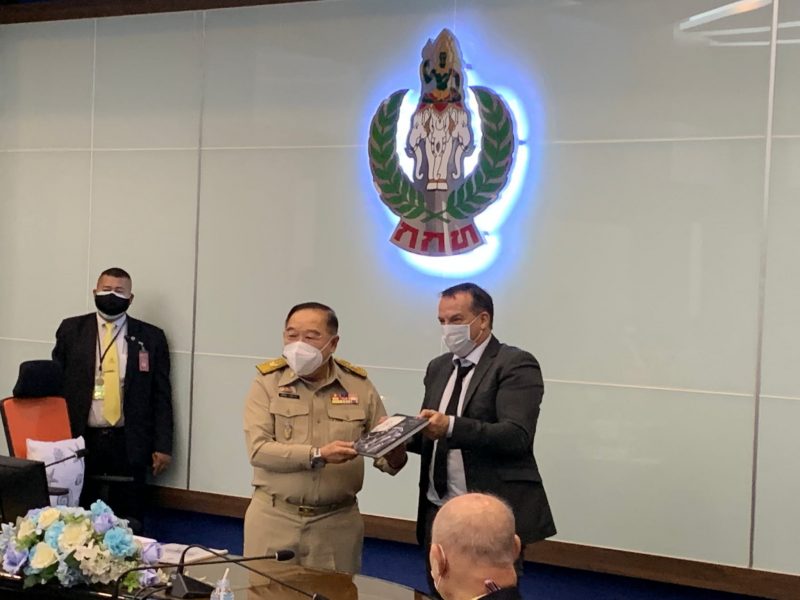 A special meeting took place at the Sports Authority of Thailand where all government departments from the Sports Ministry, Sports Authority, Culture Ministry, Foreign Ministry, and National Sports Development Fund came together, chaired by the President of the National Olympic Committee and Deputy Prime Minister His Excellency General Prawit Wongsuwan.
The meeting outlined IFMA's achievement as the sole world recognised world organisation by the International Olympic Committee and subsequently by the National Olympic Committee of Thailand and the Royal Thai Government.
The Royal Thai Government thanked the IFMA International Olympic family for promoting and protecting the cultural heritage of muaythai within the Olympic movement and Thailand is proud that muaythai has become a world recognised martial art and combat sport.
The IFMA General Secretary was there on behalf of the 146 member countries to be given the appreciation from all Thai Ministries and the National Olympic Committee for IFMA's outstanding work.
IFMA General Secretary Stephan Fox presented his Excellency General Prawit with a muaythai book, celebrating muaythai's recognition by the International Olympic Committee.
The Royal Thai Government has made a clear statement that they will give full support and cooperation to IFMA and towards continued development for muaythai into Olympic recognised multi-sport games.