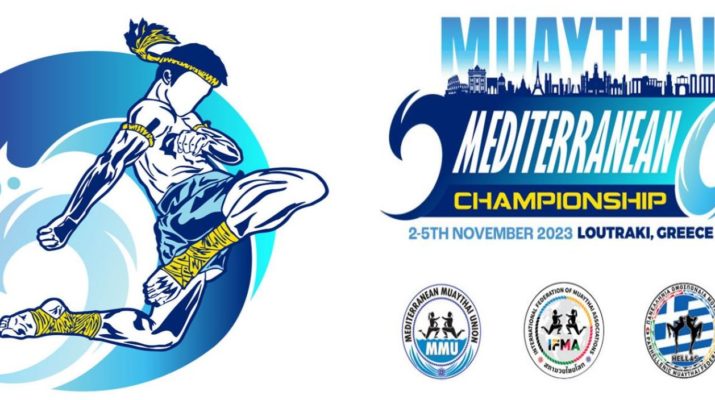 The Mediterranean sea connects the Atlantic Ocean, is surrounded by the Mediterranean Basin and connects southern Europe, North Africa and West Asia.
The Mediterranean Games is an important multi-sport event held every 4 years among athletes from countries bordering the Sea of Africa, Asian and Europe.
The IFMA Mediterranean Union is made up of member countries and 16 IFMA member countries will participate in the 2023 Mediterranean Championships held in beautiful Loutraki hosted by the Panhellenic Muaythai Federation.
The President of the Mediterranean Union, Davide Carlot, an IFMA Executive Board Member of IFMA, stated that this event is the perfect mixture of cultural and sporting exchange which is the key foundation of IFMA.
The opening ceremony will see cultural displays and the unifying power of the Mediterranean region and bringing ancient traditions of muaythai integrated into the event. The event will also see the athletes from 16 countries and representatives in the Mediterranean Conference and other important side events as part of the competition.
IFMA would like to congratulate the Mediterranean Union on this auspicious occasion.