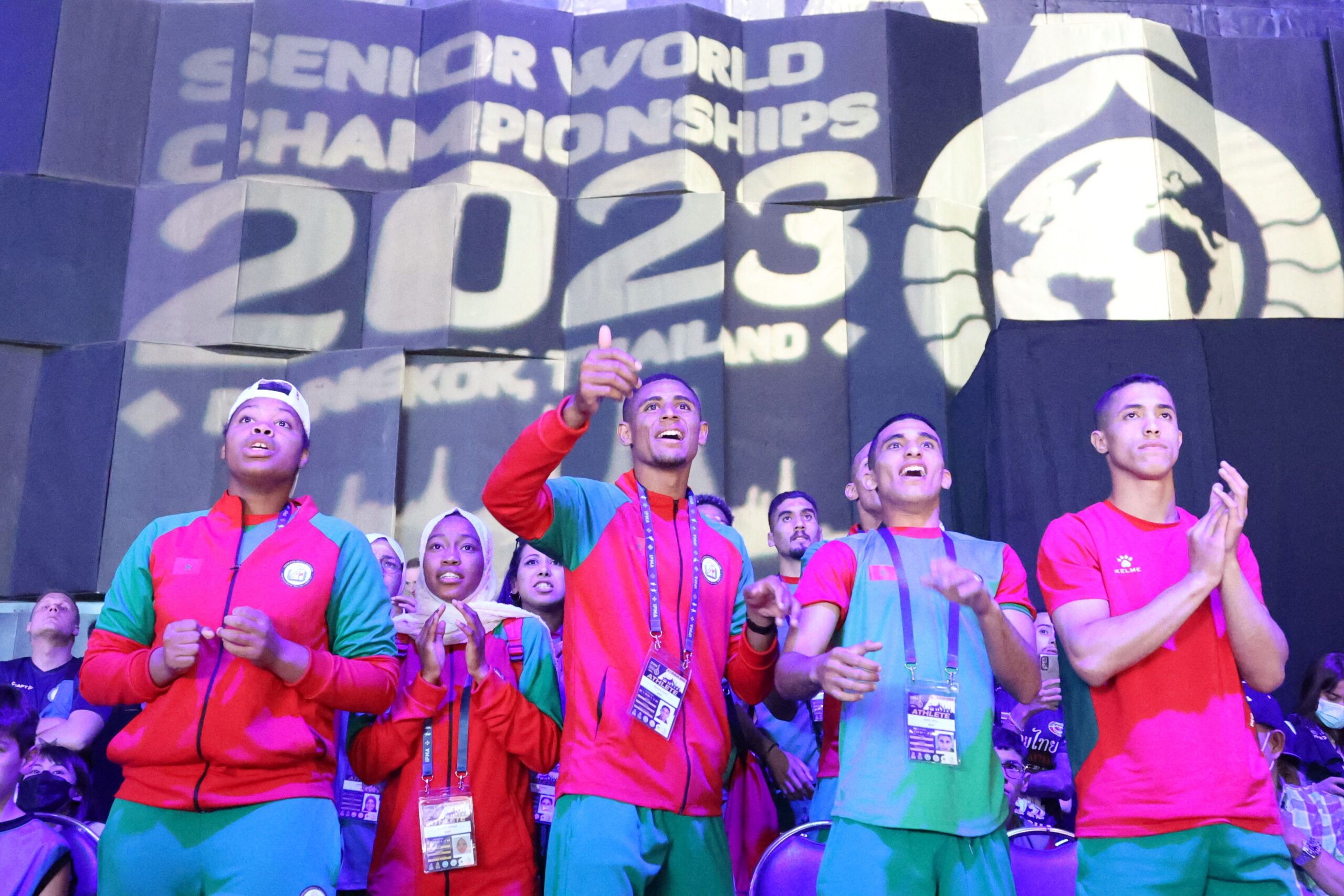 The Central World Convention Hall was filled to the bursting point for the opening day of the IFMA elite World Championships. The Elite Divisions saw some incredible performances and it was the day where some of the superstars got tested.
Norbert Speth from Hungary booked his place in the next round with a great performance against Mihail Costandoi.
Saso Vorkapic from Slovenia won against Mateusz Janik from Poland.
Noam Aion from Israel put on a great performance against Arbos Maliqi from Kosovo.
Laura Burgos from Mexico showed why she was one of the top Challengers with a great performance against Chinese Taipei's Yun Lin.
Lara Fernandez from Spain had a dominating performance against Bouarouro Romaysae from Morocco.
Hong Kong's Wing Yan Yip showed world class skills against Valentine Roger from France.
Morocco's superstar, Belouarrat Oumaima took all three rounds against Sweden's Sofia Holmer.
Tierra Brandt from USA had one of the fights of the day with Tierra taking a very close points decision against Estonia's Astrid Johanna Grents.
Dimos Asimakopoulos from Greece booked a very close decision against Javier Segura Saez from Spain.
Palestine's Abed Al Hafez Mustapha won against Dao Dai Hai from Vietnam.
Team Uzbekistan, Team Thailand and Team UAE had a fantastic start to the event.
Day 2 will see another over 90 exciting bouts! Be sure to follow the event live Right Here and on the Olympic Channel.