Siam 2 Sydney is back this Saturday the 19th March with another stellar lineup featuring some of Australia's top-shelf fighters. The show which is sanctioned by the WMC never fails to disappoint as Promoter and WMC Australia Representative Andrew Parnham always delivers with a stacked card.
Jamie Alleyene will be defending his belt against Hugh O'Donnell for the WMC Pro State Title. This is a rematch where the last time they fought Hugh edged out a very exciting matchup. The time has come for the boys to fight for the metalwear.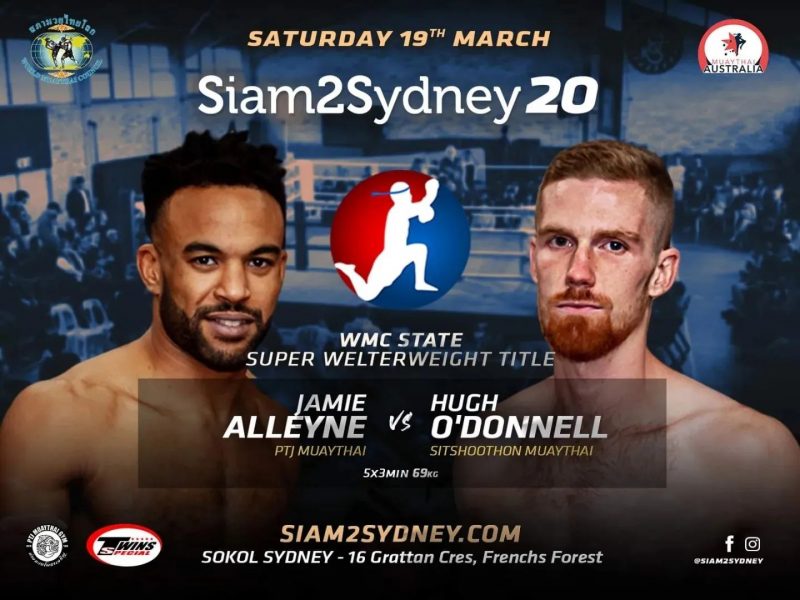 Ibrahim and Tuck will be competing for the Siam 2 Sydney Featherweight Pro Stadium title. This is another rematch that took place on S2S a couple of years ago with Ibrahim taking the win in a hotly contested bout. Both fighters have come a long way since then and this bout is sure to be a battle of the technicians.
Cards with this many pro bouts are not often seen in NSW, and there are limited seats, so don't get caught out as tickets are selling fast. Tickets on sale now only via www.siam2sydney.com/tickets