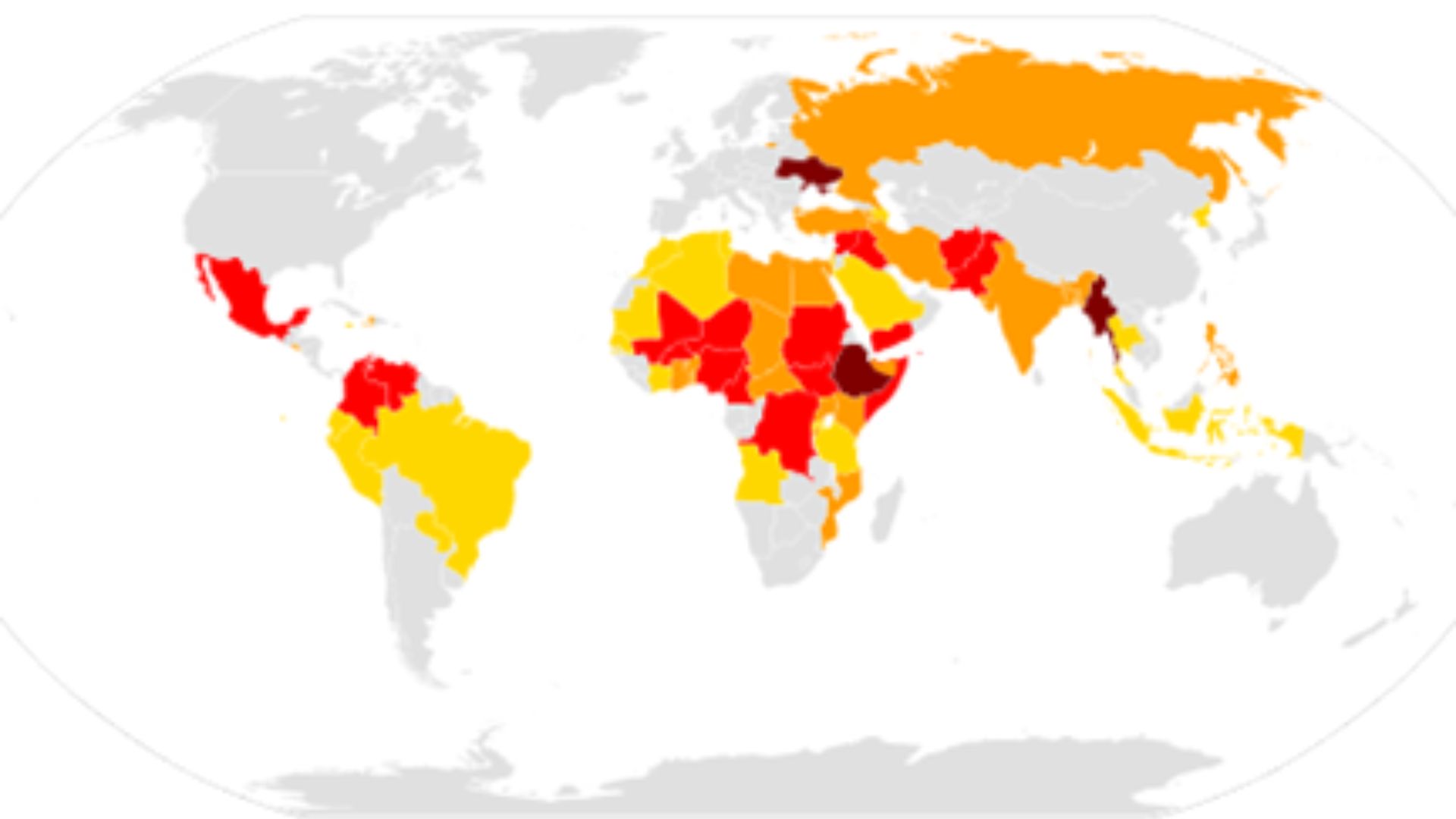 There are more than 110 registered armed conflicts ongoing in the world today. Some of these conflicts make the headlines, while others do not. Some of them started recently, and others have lasted for more than 50 years. Armed conflicts mean devastating loss of civilian life, massive displacement, and violations of human rights and international humanitarian law. Social, political, and economic institutions are ineradicably damaged. For a country and its population, the consequences of war, and especially civil war, are profound.
Refugees are people fleeing conflict or persecution. They are defined and protected in international law and must not be expelled or returned to situations where their life and freedom are at risk. The protection of refugees has many aspects, for example, the safety from being returned to danger, access to fair and efficient asylum procedures, and measures to ensure that their basic human rights are respected while they secure a longer-term solution.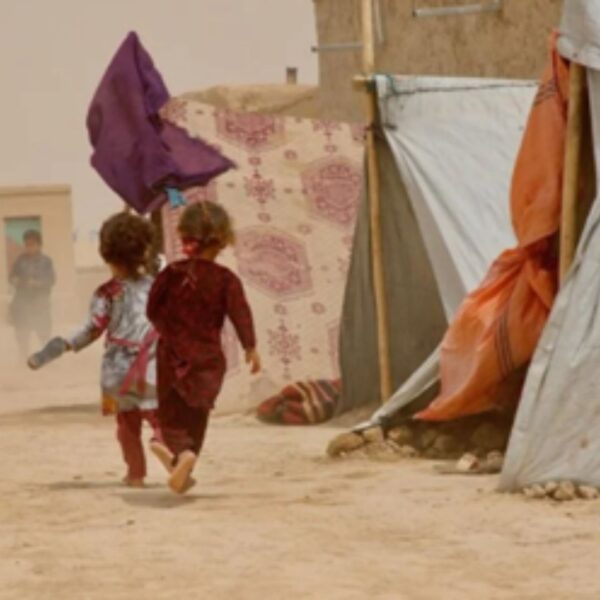 As of mid-2022, at least 103 million people around the world have been forced to flee their homes. Of these, nearly 32.5 million are refugees, and 4.9 million are asylum seekers. At the end of 2021, of the 89.3 million forcibly displaced people, an estimated 36.5 million (41%) were children below 18 years of age. Between 2018 and 2021, an average of between 350,000 and 400,000 children were born into a refugee life per year. In addition, there are millions of stateless people, those who have been denied nationality, and lack access to basic rights such as education, health care, employment, and freedom of movement.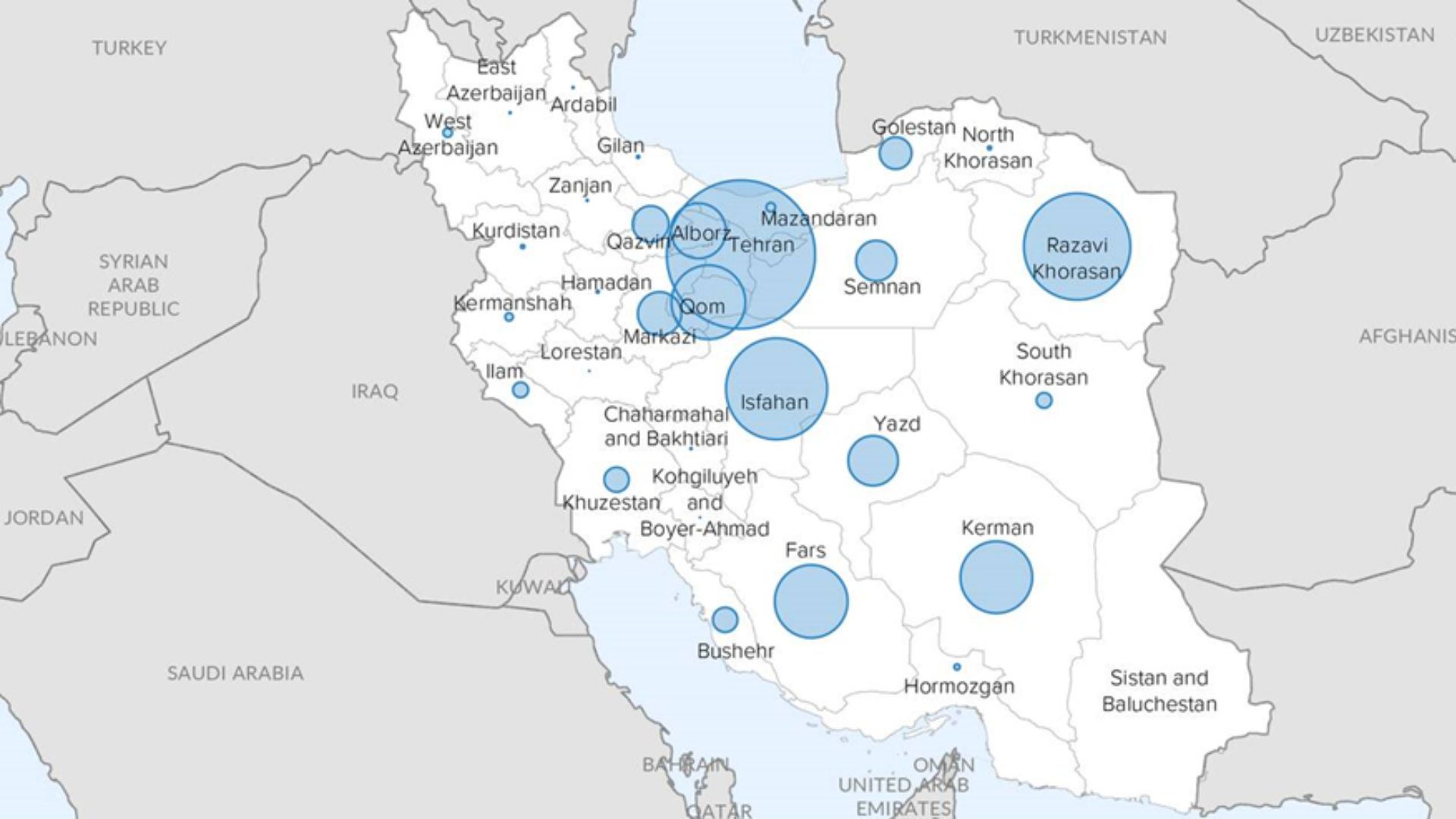 Afghan refugees living in Iran have entered Iran in different years. Some have become refugees during the years of war with the Soviet Union, some have become refugees during the civil wars and the domination of the Taliban in the first period. Some became refugees recently when the government of the Islamic Republic fell, and the Taliban dominated Afghanistan.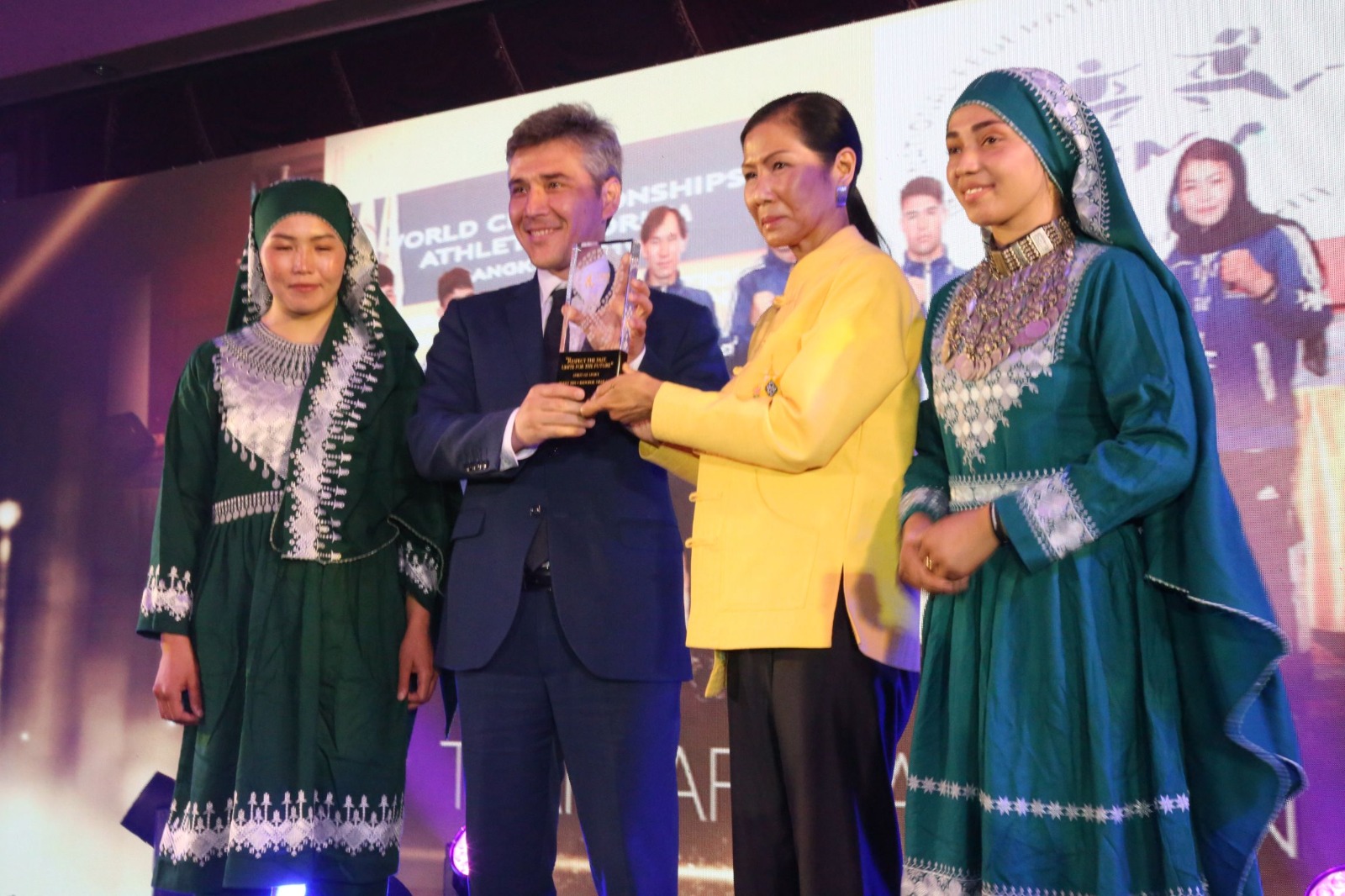 Following the Taliban takeover of Afghanistan in August 2021, many Afghans fled to Iran due to the deterioration of the security and humanitarian situation in their country. Refugees reside in Refugee camps at the beginning of entering the third country, and with the passage of time and passing the procedures of acceptance as refugees, they are resettled in cities. During this time, IFMA has worked hard to ensure the appropriate support and help was extended to the athletes, especially the female athlete, and their families during this time of struggle. This was a joint solidarity effort between IFMA and some National Federations who went above and beyond their call of duty.
The Afghanistan Muaythai Federation, under the presidency of Amir Hussaini, have worked towards nondiscrimination and gender equality and for their efforts were awarded in 2017, the IFMA and UN Women Award on Gender Equality.
Mahdi Rezaee, an IFMA International Referee and Judge, is also working as the Refugee Sports Manager in the host country of Iran and was the Team Manager of the Refugee Muaythai ((Equipe Muaythai des Refugies, or EMR)) team during the 2023 IFMA Senior World Championships. Mahdi is tasked with coordinating the management of the team and is responsible for the necessary arrangements for the preparation and dispatch of the team.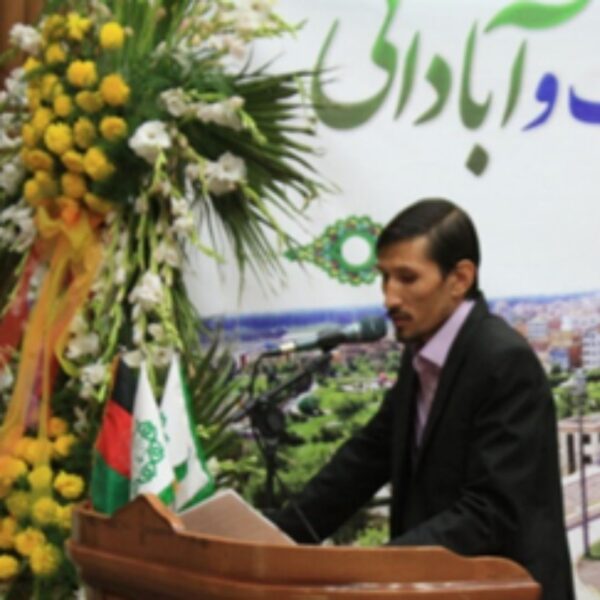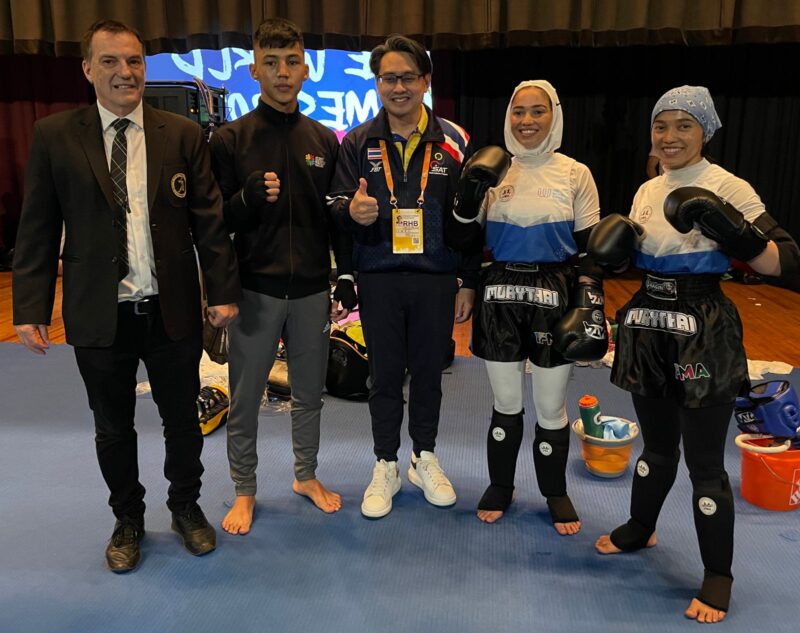 In 2011, during the Presidential Cup hosted by Iran, under the auspices of IFMA, a team from Afghanistan also participated, accompanied by Amir Hussaini, the Founder and President of Afghanistan National Muaythai Federation, and Eesa Ahmadi, secretary general of the Federation. As Mahdi was already familiar with Amir, having had the honor of being his student, he approached him to tell him about the capabilities of the refugee athletes living in Iran and asked for his support. It was from there that the work towards aiding the refugees and the hope to create a team started.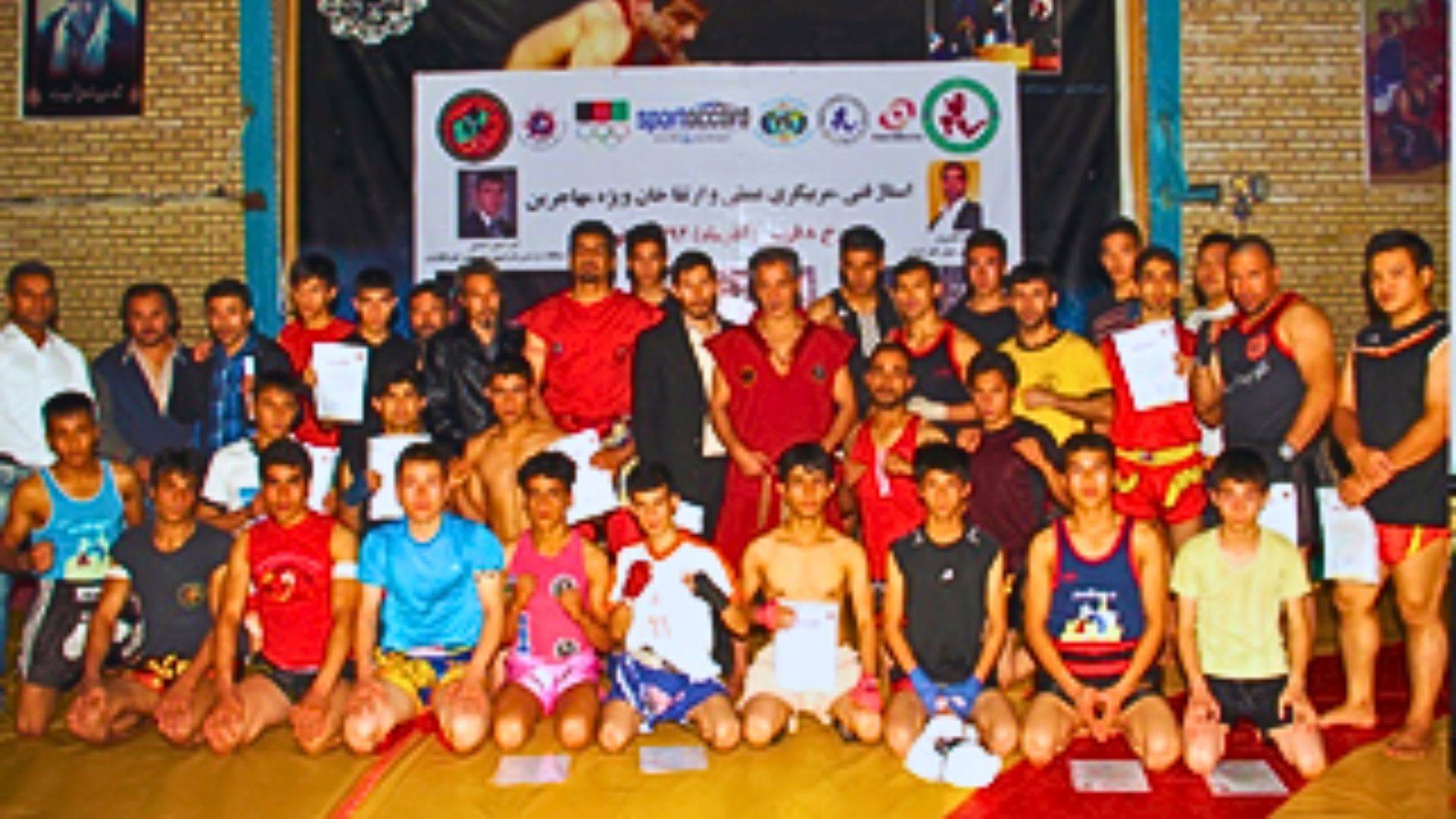 Being a refugee is a very challenging life. It has many limitations. Many athletes do not have passports, or legal residence permit in their host country, and therefore, they cannot travel abroad. Immigrant athletes are of different age groups. Some of them go to school and live with their families. Some have dropped out of school and support their families. Along with studying and working, some of them find solace in the practice of muaythai.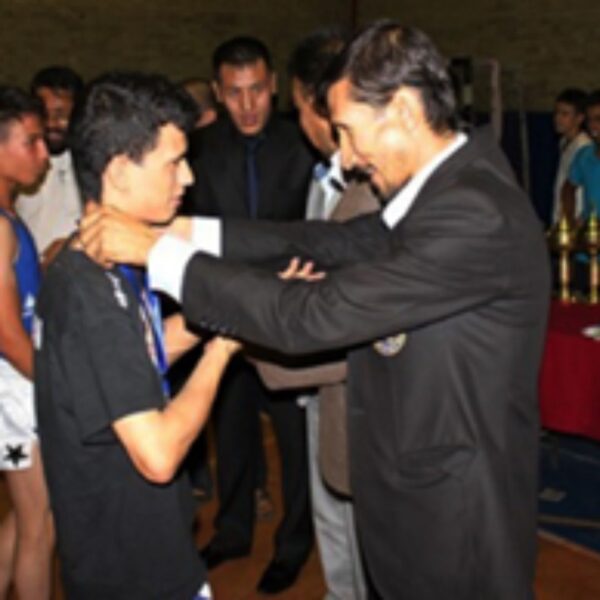 "As an athlete, you dream of representing your country in the international arena. As a refugee, this door is closed. Your own country is suffering from war and social crisis, and you cannot enter international competitions for the host country. It's a dead end and heartbreaking for a refugee athlete."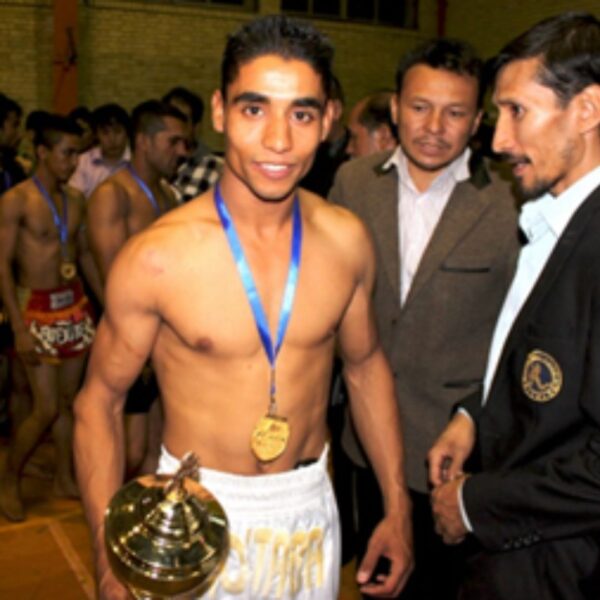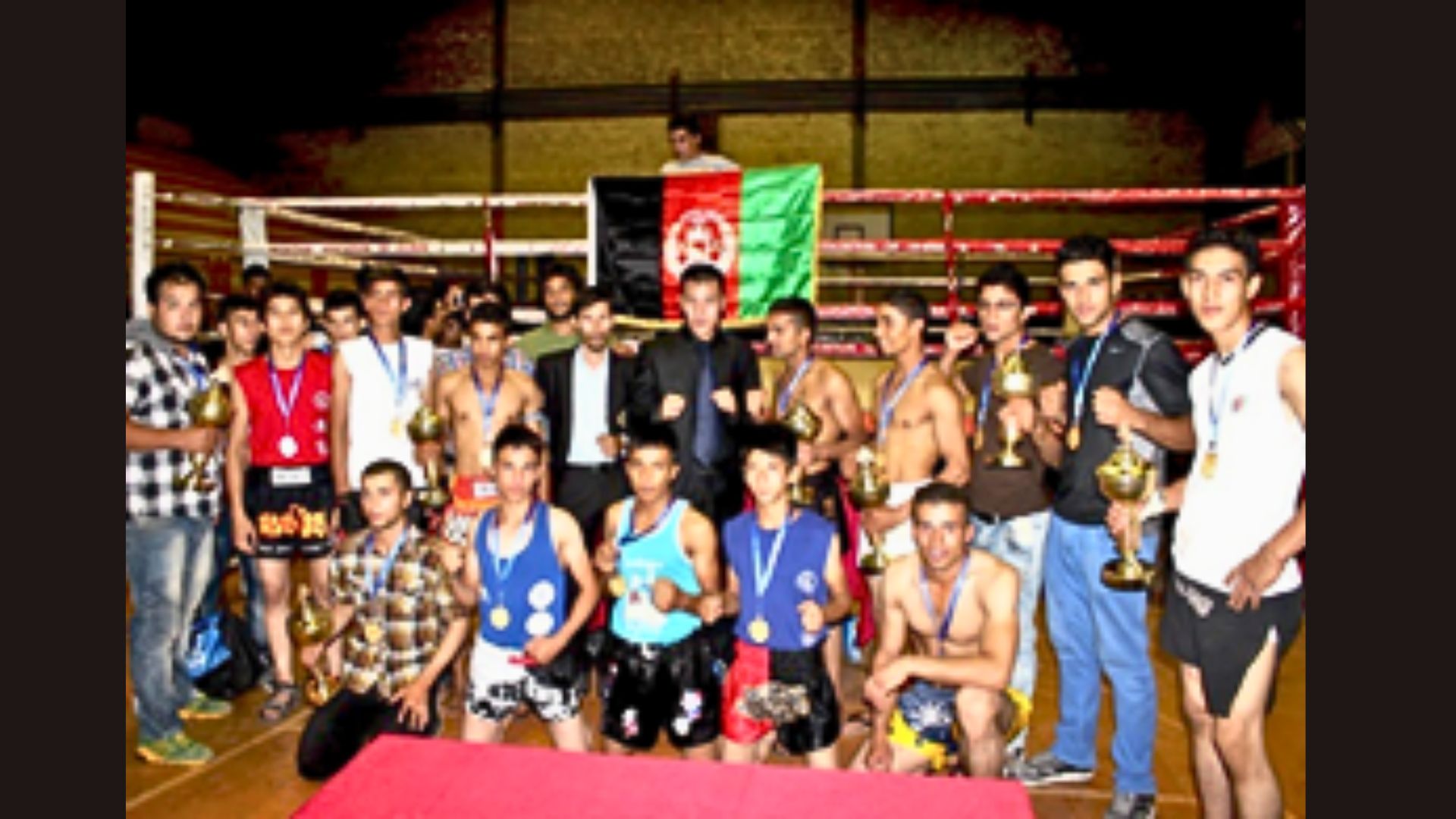 In the years 2014, 2017 and 2019, 150 refugee athletes from different cities such as Tehran, Qom, Kashan, Isfahan, Alborz, Shiraz, Kerman, Yazd, Mazandaran, Semnan, Mashhad, Kish, Bandar Abbas, and Zahedan participated in events.
Aiming for a strong female representation within the Refugee Team, and working on gender equality, separate selection competitions for female athletes have been organized as well, to give female athletes the opportunity to shine on their own platform.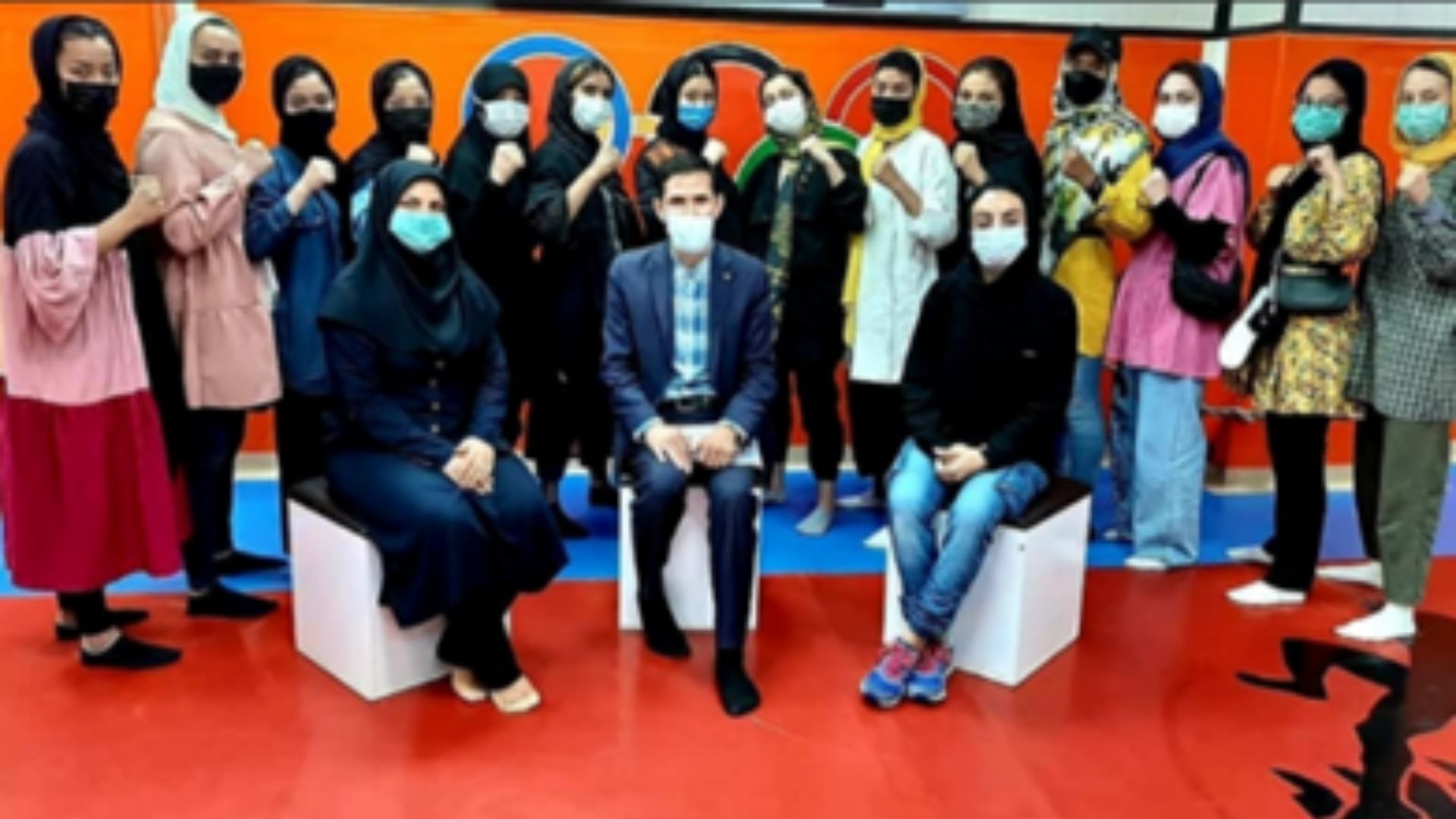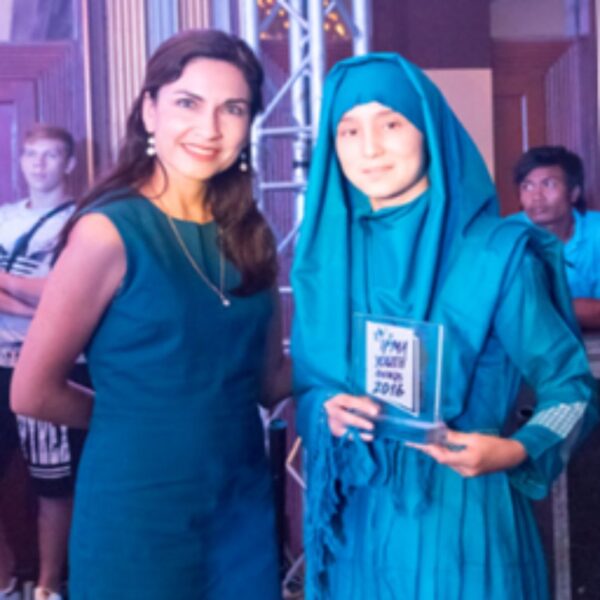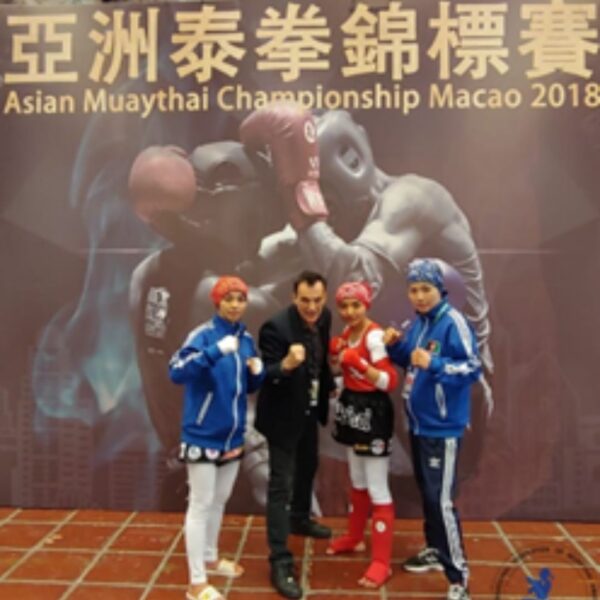 Ongoing education for referees and judges is of utmost importance if the sport is to grow efficiently. Developing the skills of Technical Officials directly relates to improved safety of the athletes and maintains the integrity of the sport. By coordinating regular courses for the referee and judges, it ensures the rules and regulations of competitions are upheld to the highest standards. Further, this also opens different avenues of development for the athletes and any other persons wanting to be involved in Muaythai.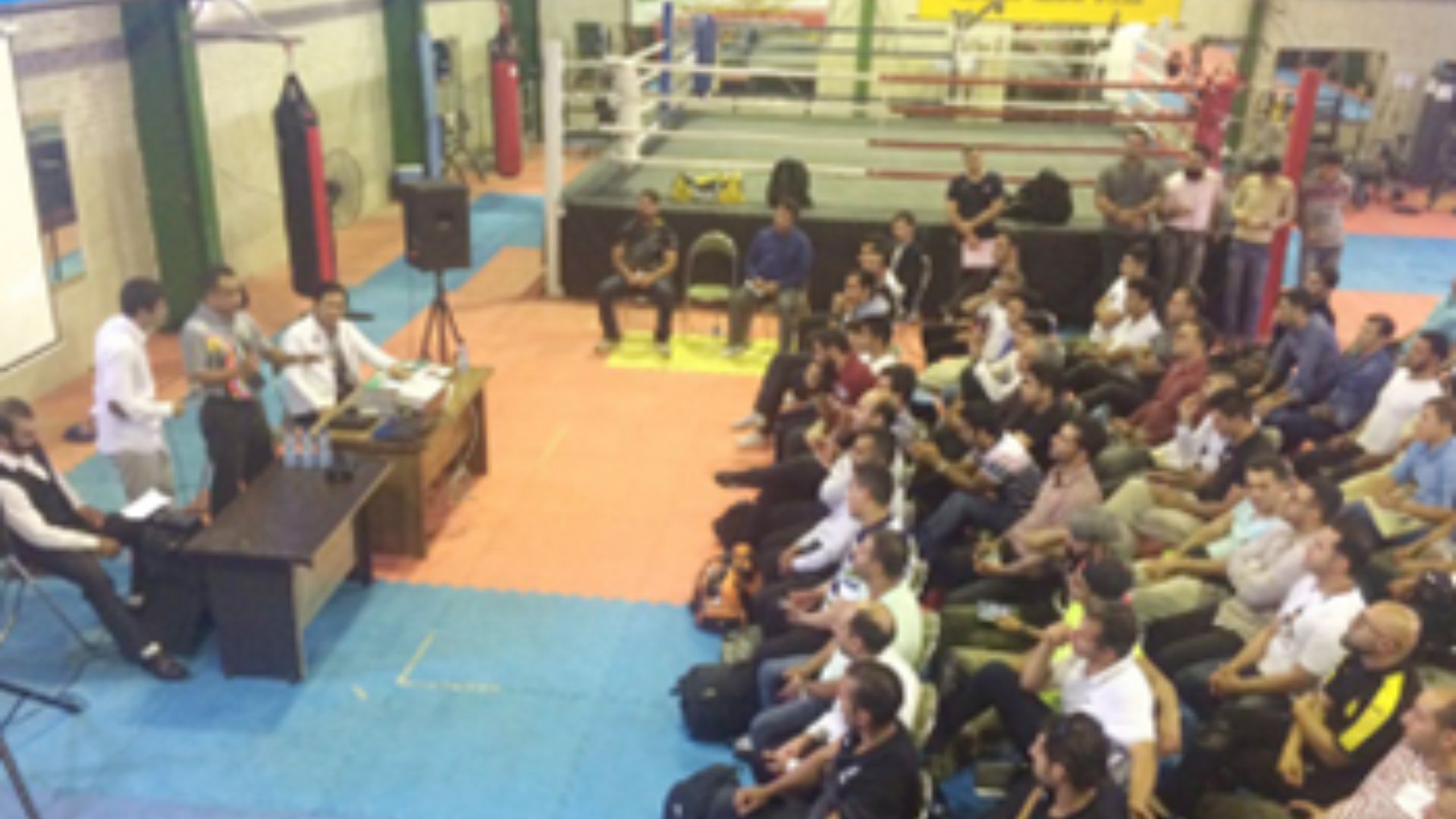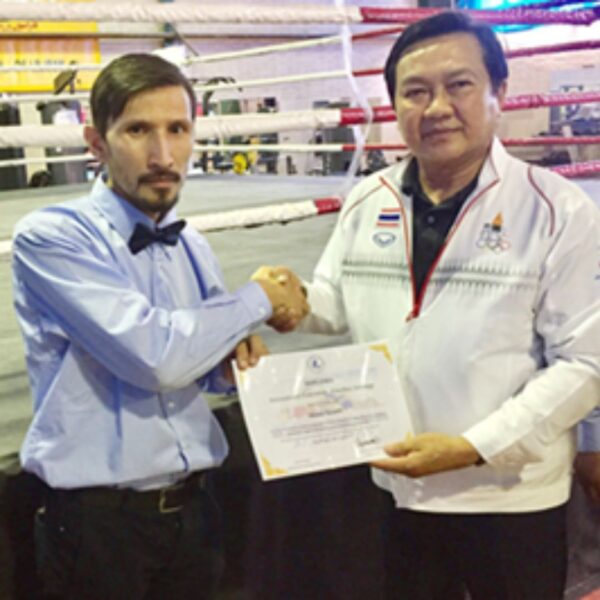 Muaythai is, apart from a combat sport, a cultural artform, with thousands of years of tradition and history. While technique and skills in the ring are crucial, the culture and tradition upon which Muaythai has grown cannot be ignored. Mahdi places great importance on this and has therefore organized a multitude of educational and cultural seminars for the refugees throughout the years. All athletes perform the required Wai Kru, and pay the appropriate respect to Thai traditions.
"Participating in prestigious international competitions is a dream for every athlete, including for refugee athletes and IFMA makes this dream come true."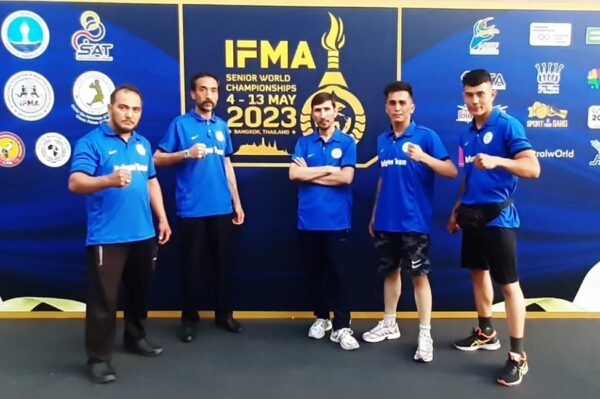 Every year, since 2017, IFMA has proudly hosted a refugee team at every Championship following in the footsteps of the 5 rings, when history was made in Rio De Janeiro when the first ever Refugee Team marched into Maracanã Stadium at the Opening Ceremony of the Rio 2016 Olympics. The refugee team is a symbol of hope for all refugees in the world. Having these refugee teams as part of the IFMA family is important, not just as a symbol of hope, but also to draw attention to the ongoing world refugee crisis.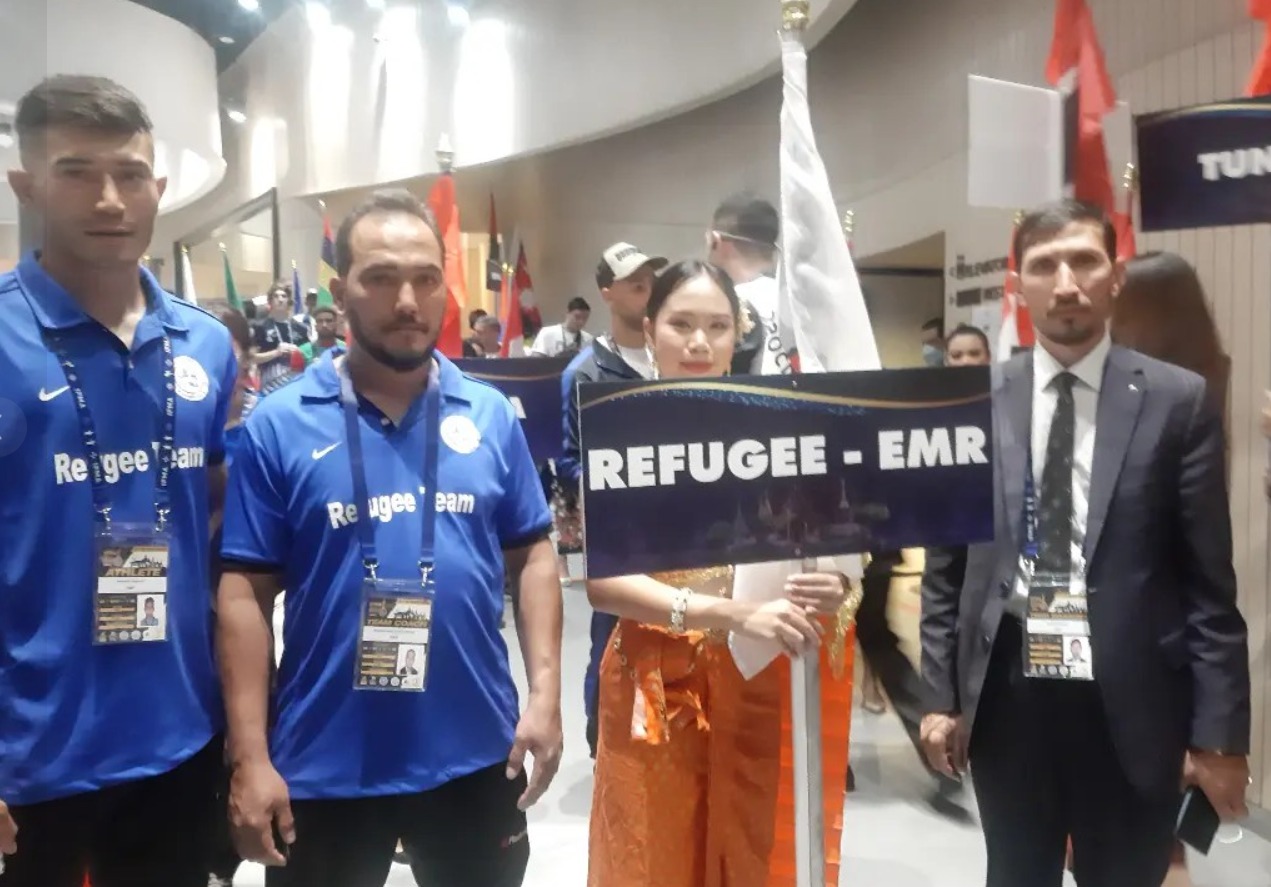 IFMA believes in the power of Muaythai. IFMA believes that the right to play sport is a fundamental human right. For athletes who have had these rights taken away, it is the duty of those in a more privileged position to open the door and help them through it. In these volatile times of political and social unrest, it is key to remember our morals as people, based on compassion, kindness, and humanity.