The 2023 Combat World Games will take the world by storm as it showcases the ancient traditions and values of the 16 participating combat sports; aikido, arm wrestling, boxing, fencing, judo, jiu jitsu, karate, kendo, kickboxing, muaythai, sambo, savate, sumo, taekwondo, wrestling and wushu, meet. The WCG will run from 20 – 30 October with our Muaythai competition on display for the three days leading up to the grand finale 28, 29 and 30 October.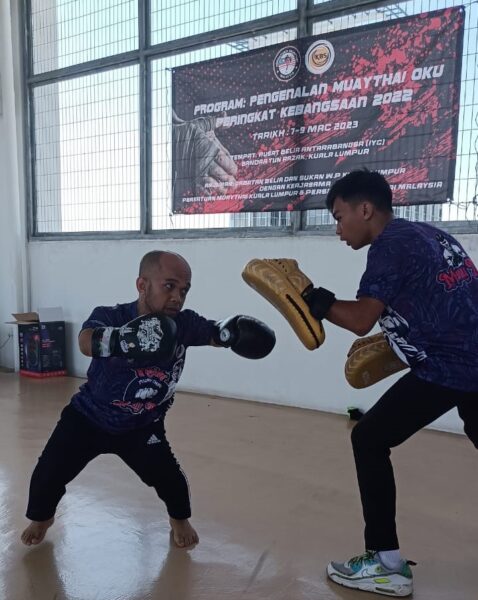 The SportAccord games give the world a space and time where a multitude of disciplines can come together to celebrate the friendships borne in combat, forged through determination and melded by the mutual respect at the heart of every participant. This year's Games add yet another layer of inclusion to the mix as, for the first time in history, an all-inclusive multisport games will be held featuring Para and Special disciplines. A space where ALL athletes will be part of ONE opening and closing ceremony, and ONE medal table. IFMA's Muaythai For Every Body programme promotes IFMA's philosophy of giving access to muaythai as a right for all and connecting Every Body with the Olympic Values wherever they may be at any given time.
For muaythai the new Paras Discipline is a combination of Para and Special activities and will be promoted in all corners of the world, through 148 National Federations, changing lives. IFMA believes the revolution is inclusion. Over the last 2 years, research has been done working closely with the Para and Special Olympic movement, building qualified instructors, creating all-inclusive workshops and IFMA will officially launch its Paras' Discipline at the upcoming World Combat Games in Riyadh.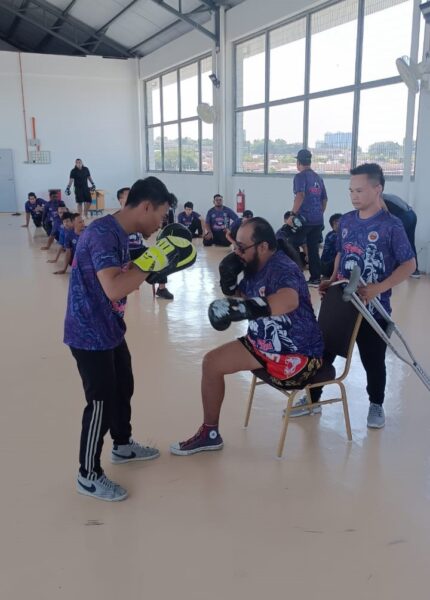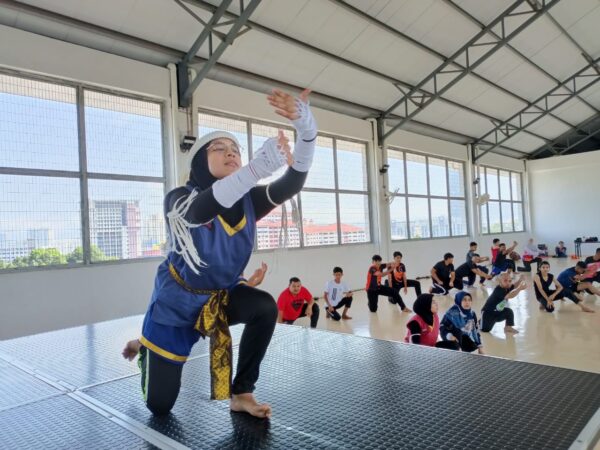 Fifteen percent of the world's population has a disability. IFMA believes in effective change; promoting inclusion, non-discrimination and equality. It has always been IFMA's aim to remove inequality and inactivity. Teams for special and para competitions can be mixed or of the same gender. Each Muaythai Lor Pao contest is divided into; Wai Kru, Muay Mut/Sok, Muay Dhe/Kow, Muay Plum and Callisthenics. We believe that we all have different abilities and we must break down barriers so that everyone can be the best they can be, fulfilling their potential as we continue to promote an all-inclusive muaythai.
The central venue is set in the capital city of Riyadh in the beautiful Kingdom of Saudi Arabia. Rich in history and culture, the Kingdom of Saudi Arabia is inspirational, yielding the trailblazing initiative Vision 2030, in which sport and a healthy lifestyle for all abilities plays an important and active role. Driven by His Royal Highness Mohammed bin Salman al Saud, Crown Prince of the Kingdom of Saudi Arabia, The Kingdom of Saudi Arabia National Olympic and Paralympic Committee, as well as the Sports Ministry, both under the Presidency of His Royal Highness Prince Abdulaziz bin Turki Al Saud, have worked very closely with GAISF and SportAccord under the Presidency of Ivo Ferriani to ensure this unique concept to promote Olympism, blending sport with culture and education. and to contribute towards a peaceful and better world with the values of martial arts including respect, honor, tradition, friendship, solidarity and fair play as the perfect tool.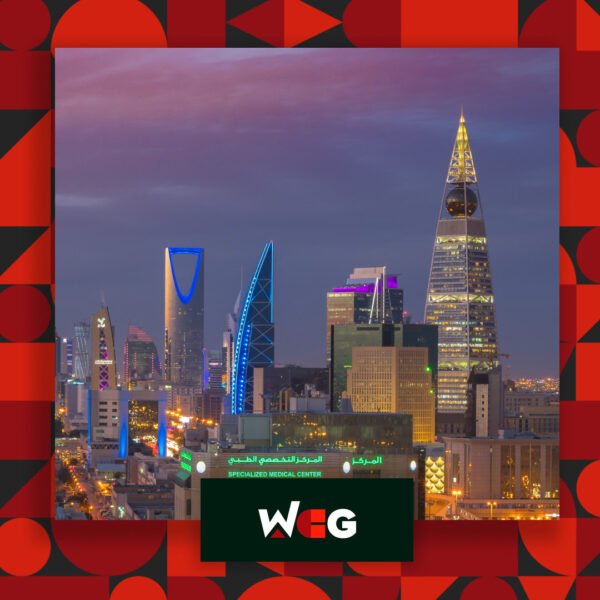 From early morning to late night, there will be non-stop entertainment, competition and cultural activities. A myriad of stages displaying the 16 martial arts, along with cultural squares, pavilions and fan zones, in which many side events will take place with the martial art ambassadors, the world demonstration teams, the morning youth activities and many more.

Congratulations and thank you to all of the 16 international federations, GAISF and SportAccord. A special thank you to the Kingdom of Saudi Arabia for demonstrating that unity in diversity is possible, inclusion is not just a word, and for creating this opportunity for all athletes in the world of combat.
The countdown is on!