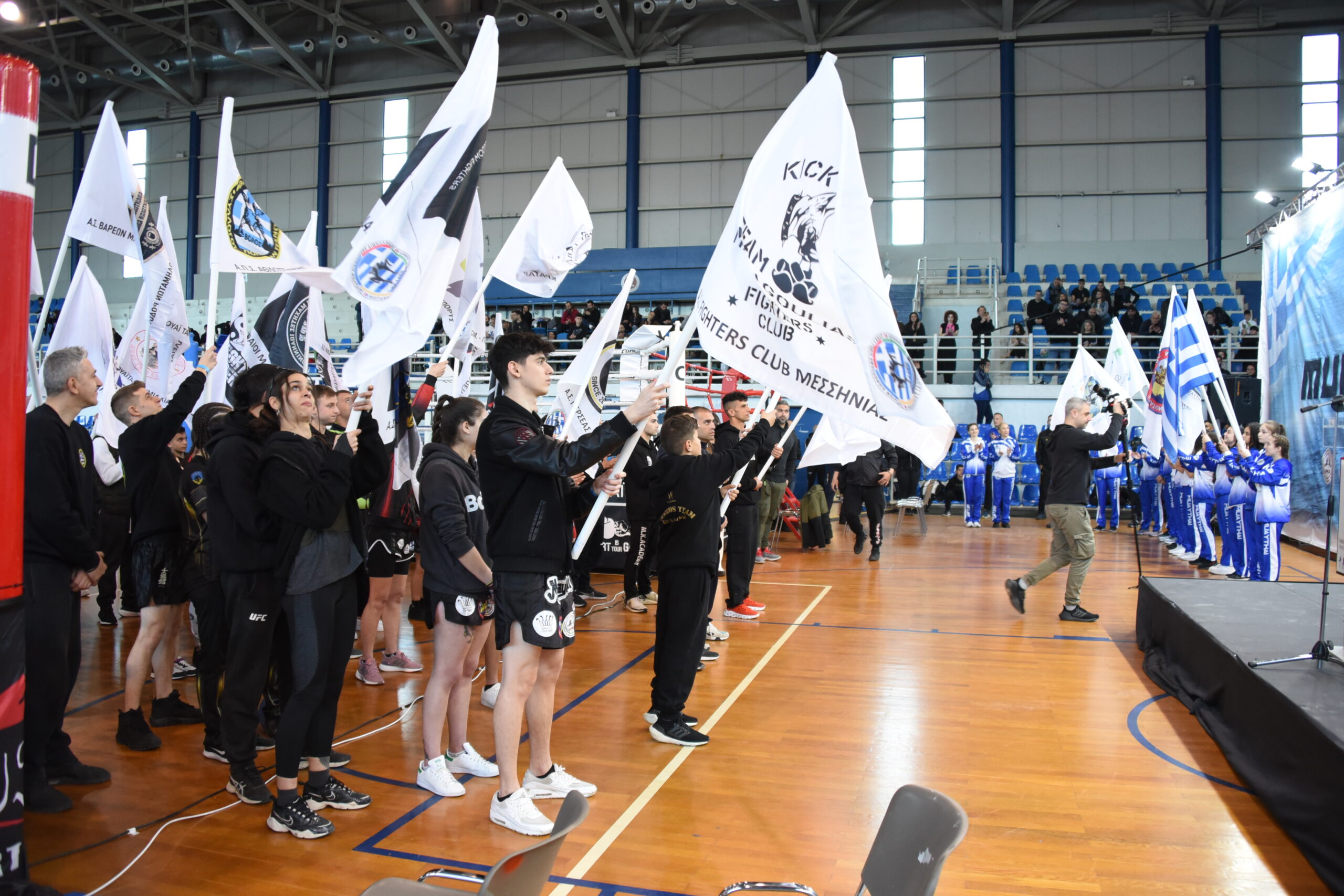 Τhe Panhellenic Muaythai Championship 2023 and the VS/Novice took place on the 18th – 19th of March at Peristeri Olympic Center "G. Stephanopoulos", Attica, Greece. More than 600 athletes from 62 Muaythai Clubs, members of the Panhellenic Muaythai Federation (P.M.F.), participated in the Championship, while – in total – the attendants exceeded the count of 2000.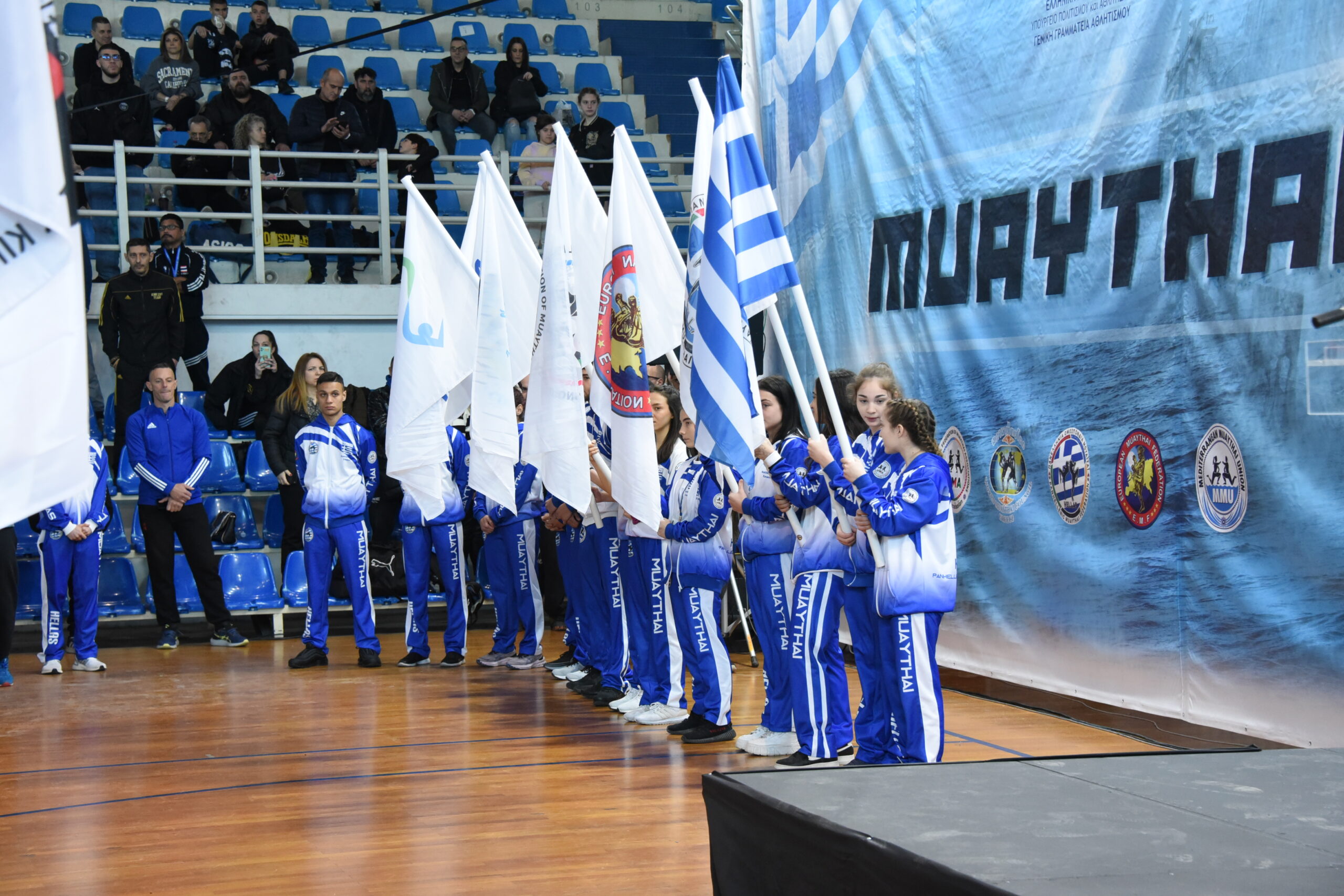 Athletes, coaches, parents, as well as Muaythai fans were present at this two-day Muaythai event, which was full of amazing bouts.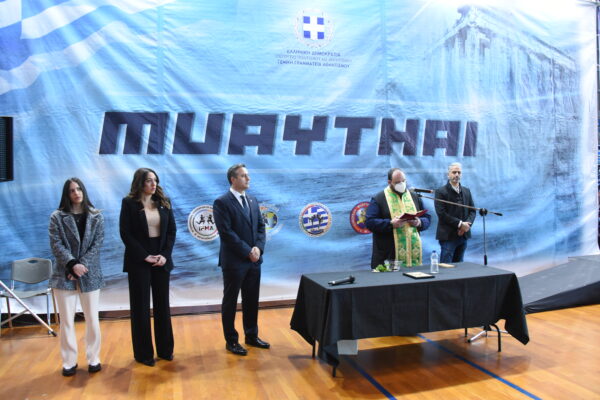 During the Opening Ceremony, a sanctification took place and then, representatives and athletes of the P.M.F. Clubs paraded, holding their Clubs' flag. Athletes of the Hellenic National Team paraded with the Greek flag, the flag of the P.M.F., Cypriot flag, and the International Muay Thai Federations's flags, (I.F.M.A., E.M.F., M.M.U.).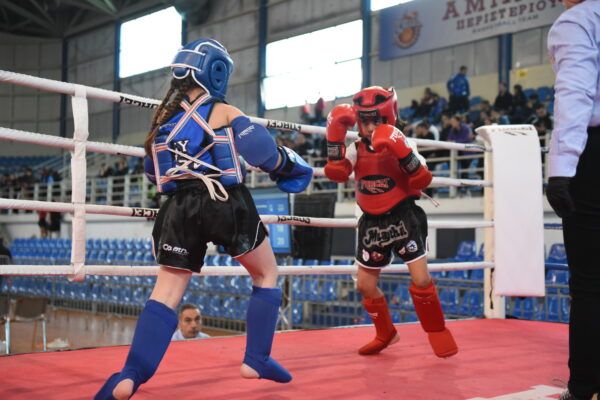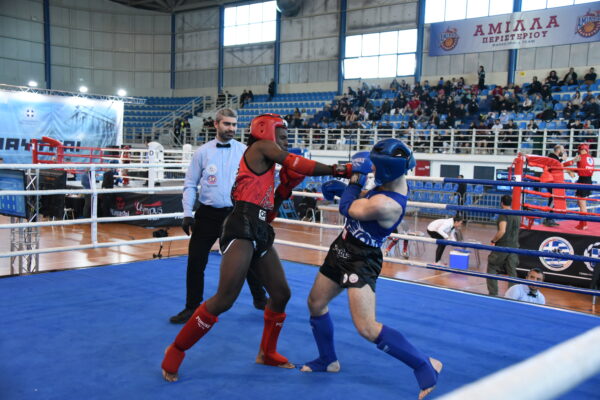 The Ceremony continued with the National Anthem, and a Wai Kru and Muay Boran demonstration by the Muay Boran Committee of P.M.F.
On Sunday morning, the day began with a minute's silence in memory of the victims of the Tempy tragedy.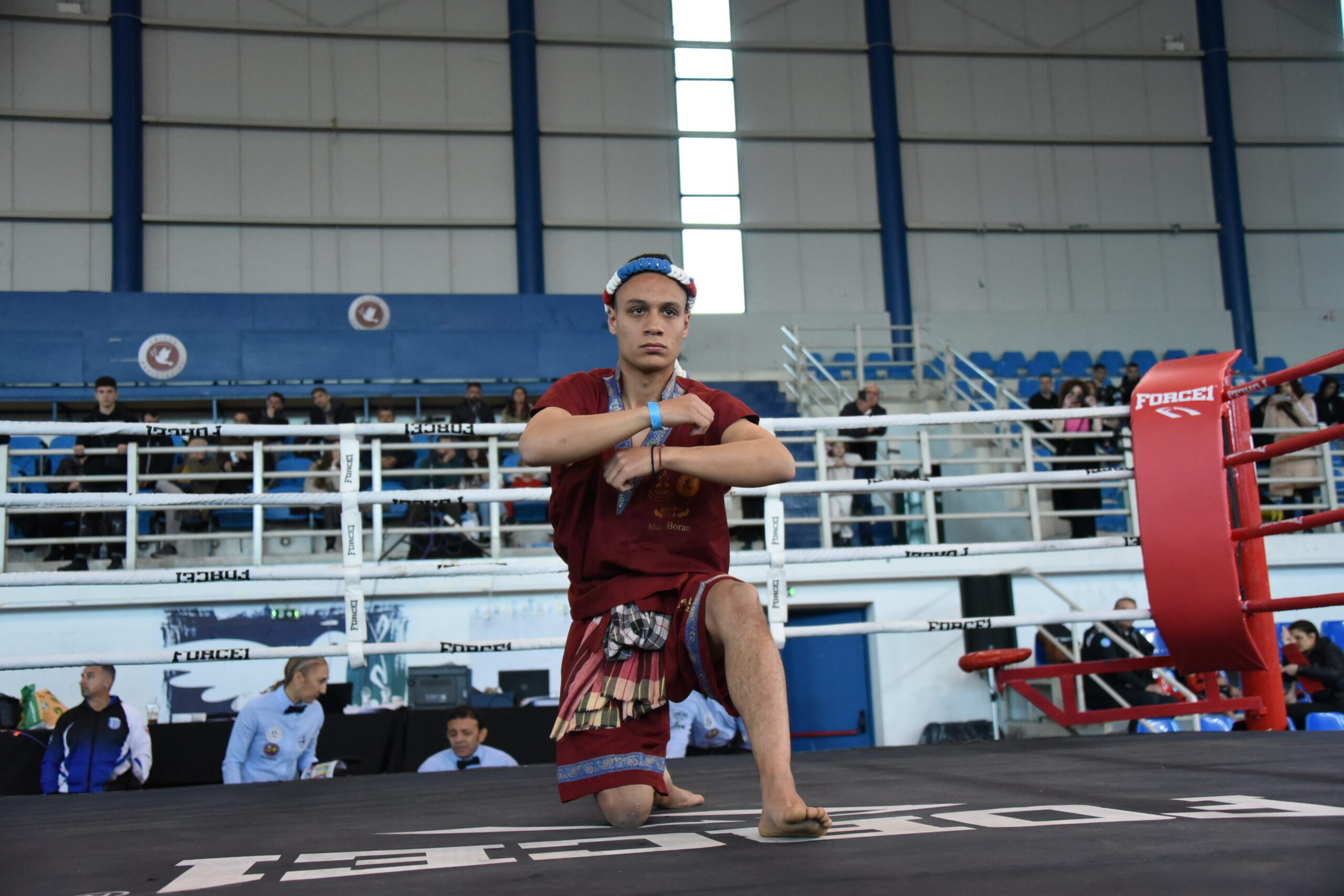 Awards were given to Federation's Clubs and for the very first time, a Belt was awarded to the largest category, which was the Men's -67kg division and the athlete who won it was Petros Sacho, as well as an award was given in the Largest Women's Category, which was the Women's -54kg division and the prize was won by female athlete, Fotini Nanou.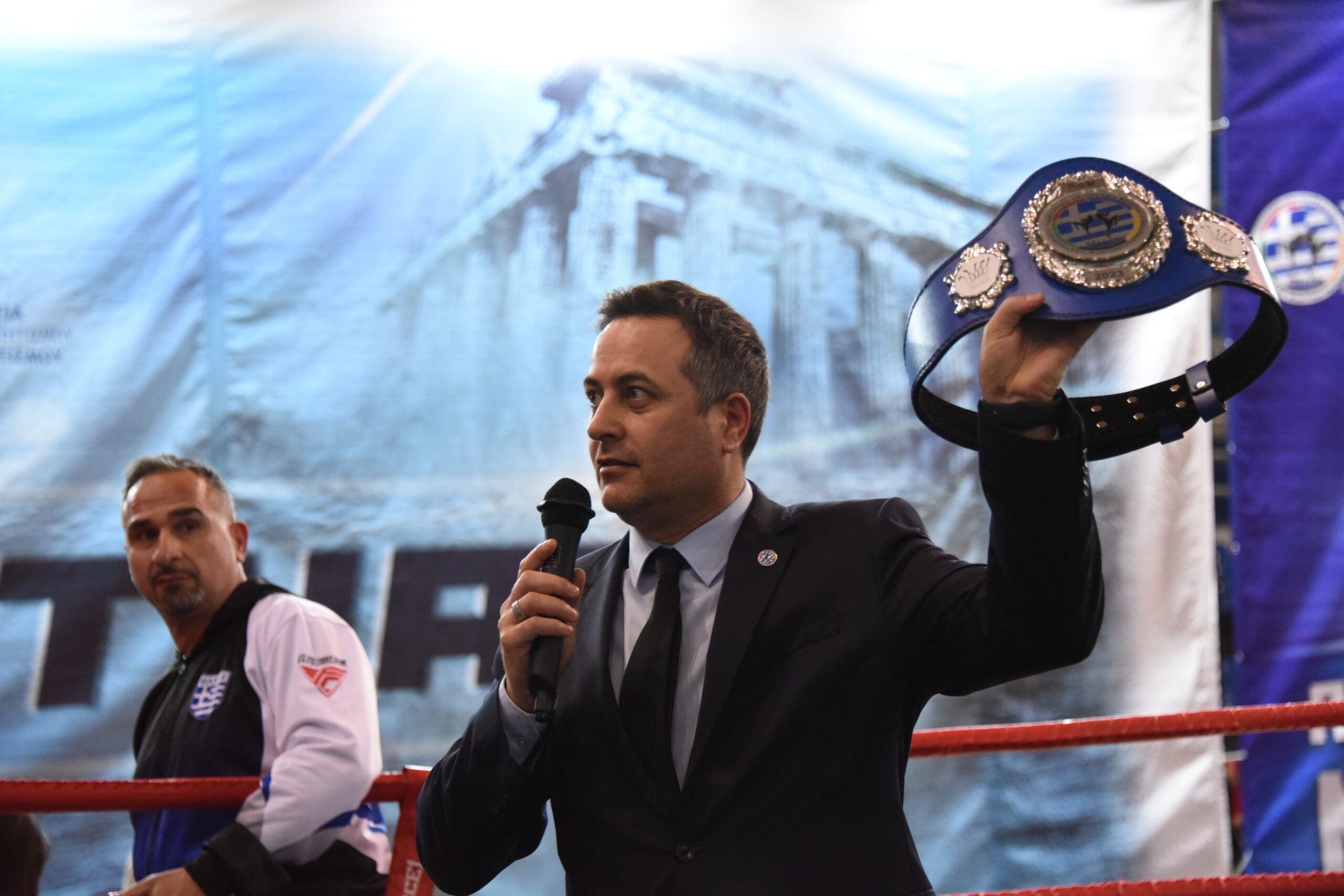 This was followed by the awarding of medals for all athletes who took part in the 2023 Panhellenic Muaythai Championship.
P.M.F is really grateful to all the participants and those who honored P.M.F with their presence, honoring – at the same time – the action and struggle of P.M.F. of spreading our sport. Many thanks to the Federation's sponsors 'Supreme Insurance Services', Force1, Seven Hellas, BML Security, Digital IQ, for their valuable contribution and support.