An important meeting took place between IFMA, the National Olympic Committee of the Kingdom of Saudi Arabia and the Saudi Arabian Muaythai Federation to discuss future activities in the Kingdom.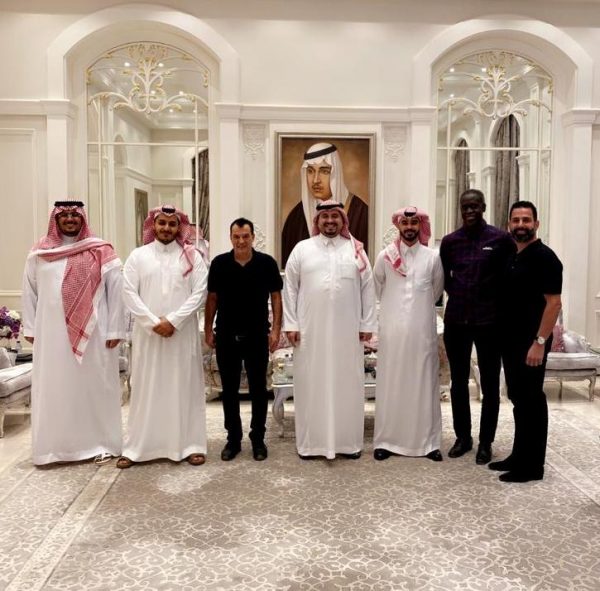 Martial arts and combat sports have received a huge boost in Saudi Arabia, as part of an overall transformation in the Saudi sport sector under the Kingdom's Vision 2030, being awarded the World Combat Games 2023 where the 15 Olympic and non-Olympic recognised combat sports will come together for this elite event.
The Muaythai Federation of Saudi Arabia under the Presidency of HRH Prince Fahad Al Saud, has solidified their strategies over the last 2 years and is striving for gender equality and grass roots development. HRH Prince Fahad Al Saud stated, "Muaythai is becoming a very popular sport in the Kingdom of Saudi Arabia amongst all communities, males and females. The federation is building on the young population of Saudi Arabia to ensure that they will be competitive in the years to come. This is why many workshops and seminars with top instructors are taking place. Technical workshops to ensure a clear understanding of the rules and participation in IFMA events."
The Vice President of the Olympic Committee of Saudi Prince Fahad bin Jalawi stated that Saudi Arabia is very proud to be awarded the World Combat Games and that only recently all muaythai instructors of the Kingdom have met at the National Olympic Center for an important workshop.
IFMA Secretary General Stephan Fox praised the development of muaythai and all sports in Saudi Arabia especially towards gender equality. He stated that the NOC and the Ministry of Sports have done an outstanding job.
Janice Lyn, Chair of the IFMA Athletes Commission who led the female instructor course stated that she had been surprised by the talent, enthusiasm and knowledge of the female athletes and no doubt, Saudi Arabia has a bright future.