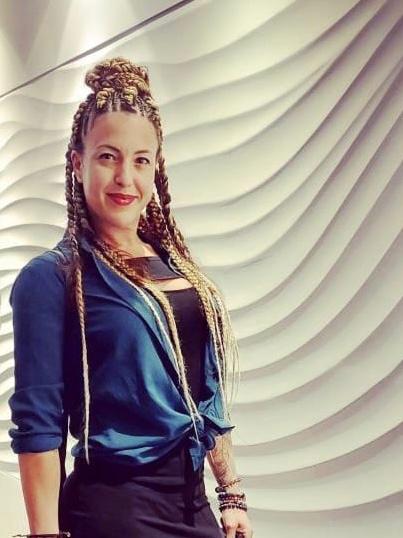 You all know, or will definitely remember meeting the amazing Valentina David, originally from Italy but now residing in Bangkok and working hard at IFMA HQ. Her amazing hair crowns the intelligence and drive of yet another of our infamous IFMA women. 
We would like to congratulate Valentina on her appointment as the new Director for the IFMA Legal Commission and new Sport Director for the FAMA. These are two big responsibilities that we are confident she will take in her stride. The Chair of our Legal Commission and General Secretary to FAMA, Mervyn Tan welcomed Valentina to his team saying, 
"We would like to welcome this multi talented young lady into our FAMA and IFMA Legal teams. She is more than qualified, holding a plethora of qualifications, amongst them a Master's Degree in Law and has worked internationally in Compliance and Law companies. We are privileged to appoint Valentina to our team."
As a child of two Dutch parents, Valentina grew up in Japan and Singapore. Falling in love with martial arts at a young age she began this journey in the Karate Dojo and complemented this with the flow of Dance. As a teenager in Singapore, Valentina took horse riding lessons before moving into teaching and becoming an instructor at her riding school. Her love for horses developed into working with racehorses, re-schooling them to be used in the riding school and working at the Singapore Racetrack while in her year of highschool. This passion and part time job lead to her first full time career at the Track after graduating highschool.
Always wanting a new challenge Valentina moved to the Netherlands where she completed her Bachelor of Business Administration in Amsterdam. One qualification was not enough for her so as she held down a full time job in the UK, Valentina went on to graduate with a Masters Degree in Law from Nottingham Trent University. Globetrotting was in her blood and Valentina made her way across the oceans to the USA where she continued her love of learning by adding a Postgraduate Degree in Data Science and Business Analytics from the University of Texas.
Valentina started training muaythai in 2018 purely for fitness, and then added MMA training to the mix as. Through training Muaythai, she was introduced to Duran Ebren (President MON) and volunteered in their federation. Valentina accompanied the Dutch Team during the WC 2021 in Bangkok where she is currently living with her cat, Luna. Fluent in five languages Valentina is a passionate advocate for human, animal and gender rights. When she isn't working for IFMA (and now also FAMA) you will find her in the gym weight training or in the dance studio moving to her favourite beats.