Transformation of the Laan Kru Suar Khlong Toei has truly been remarkable. From the place where youth had so limited opportunities to a fully functional training center. That was the aim of IFMA leadership and last month the place saw its new life. 
Today more than 100 youth have access to the brand new boxing ring and full range of training equipment. The youths are now able to reap the social, physical and mental benefits that muaythai has to offer. 
This project was possible thanks to a common effort of IFMA and RightToPlay, as well as support from embassies which became big friends of Muaythai throughout the years.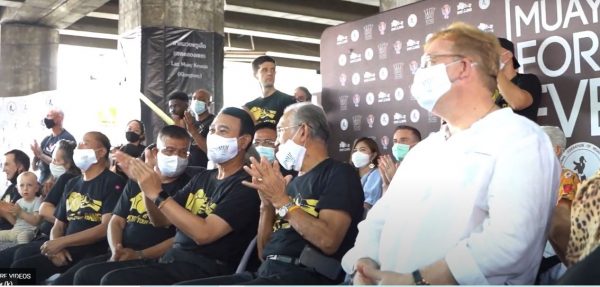 IFMA President Dr. Sakchye Tapsuwan stated that he is proud to utilise the power of sport in bringing opportunities to children who are amongst the most vulnerable groups within societies around the world. Regular monitoring of the center is giving optimistic results and soon national Thai competitions may see first athletes grown from the youths living in disadvantaged and/or marginalised communities. A true dream come true for both the youth and for IFMA's vision for grassroot and youth development.
IFMA will continue to support the youth and create play spaces where they can have the opportunity to engage in a healthy lifestyle, learn discipline, respect, fair play, all the pillars IFMA has been promoting for decades all over the world.