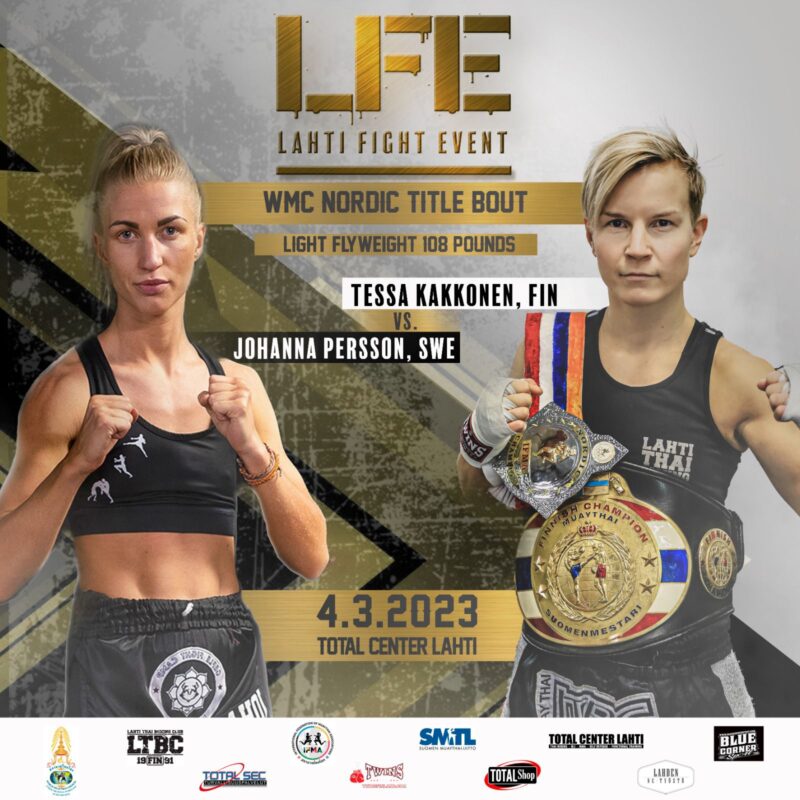 The Muay Thai event LFE, Lahti Fight Event, which will be held in Lahti at the Total Center Lahti, Finland on Saturday the 4th of March 2023, promises an international atmosphere where the best fighters in their respective divisions will meet. Tessa Kakkonen from Finland and Johanna Persson from Sweden will be the main event of the night.
At stake is the Nordic Championship belt of the prestigious WMC professional association.
The match will take place in the light flyweight weight class and both opponents are well-matched.
Sweden's Johanna Persson is an experienced competitor and Swedish Champion in the weight categories of-48 kg and -51 kg, while Finland's Tessa Kakkonen is an IFMA World champion, multiple Finnish, Nordic, and European champion.
Be sure not to miss out on this one!