The 2022 IFMA Youth World Championships combat discipline tournament kicked off today at the Sunway Lagoon Convention Centre in world class style over 3 rings and 100+ bouts on its first day.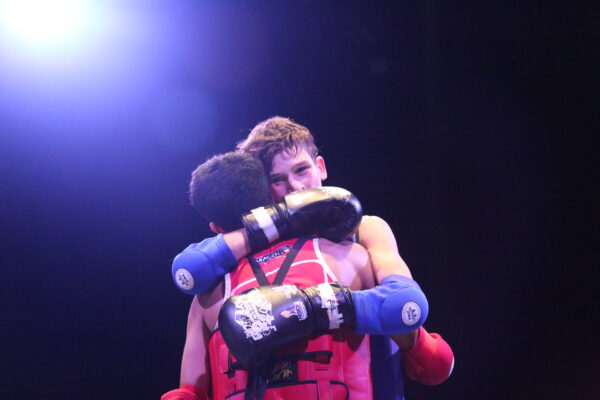 The 3 rings, sized accordingly at 5m x 5m for the under 12 divisions, 6m x 6m for the under 14 divisions and full size 7.2m x 7.2 for the under 18 divisions. The youths enjoyed world class sport presentation with each ring fully televised to a full house of excited spectators.
There were some outstanding performances by the athletes with the home team putting in strong performances much to the delight of the audience. In the under 12 years division, Kazakhstan, Saudi Arabia, Uzbekistan, Palestine, Iraq, USA and Australia all put in exceptional performances. In the under 15 division, Thailand, Canada, Australia, Lebanon and the Philippines were among the most outstanding. The 16-17 Division saw fierce competition from teams Azerbaijan, Turkey, Chinese Taipei and Poland while the oldest division of the tournament under 18 division saw Lithuania, Brazil, Italy, Egypt, Mauritius and France bringing outstanding fights.
The athletes competing under the IFMA Neutral Flag also had a great day.
Janice Lyn, Chair of the Athletes Commission commented that the standard of performances sees an improvement year on year, especially in the youngest divisions where they have displayed excellent muaythai. All bouts can be watched lived on the IFMA Facebook page. Support the youth of the world on their journeys through this year's World Championships.