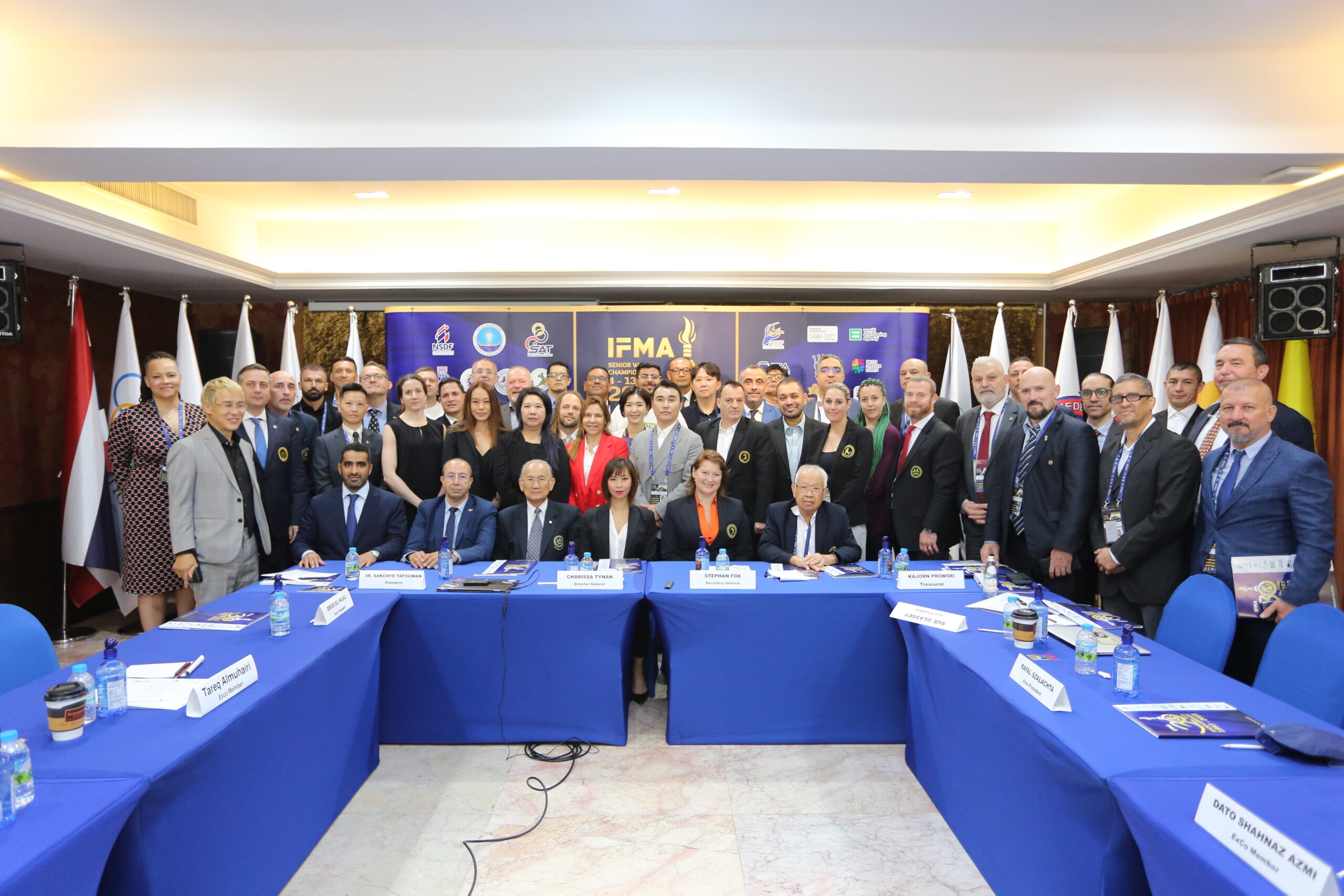 The IFMA Executive Board meeting met in Bangkok as part of the IFMA World Championships 2023.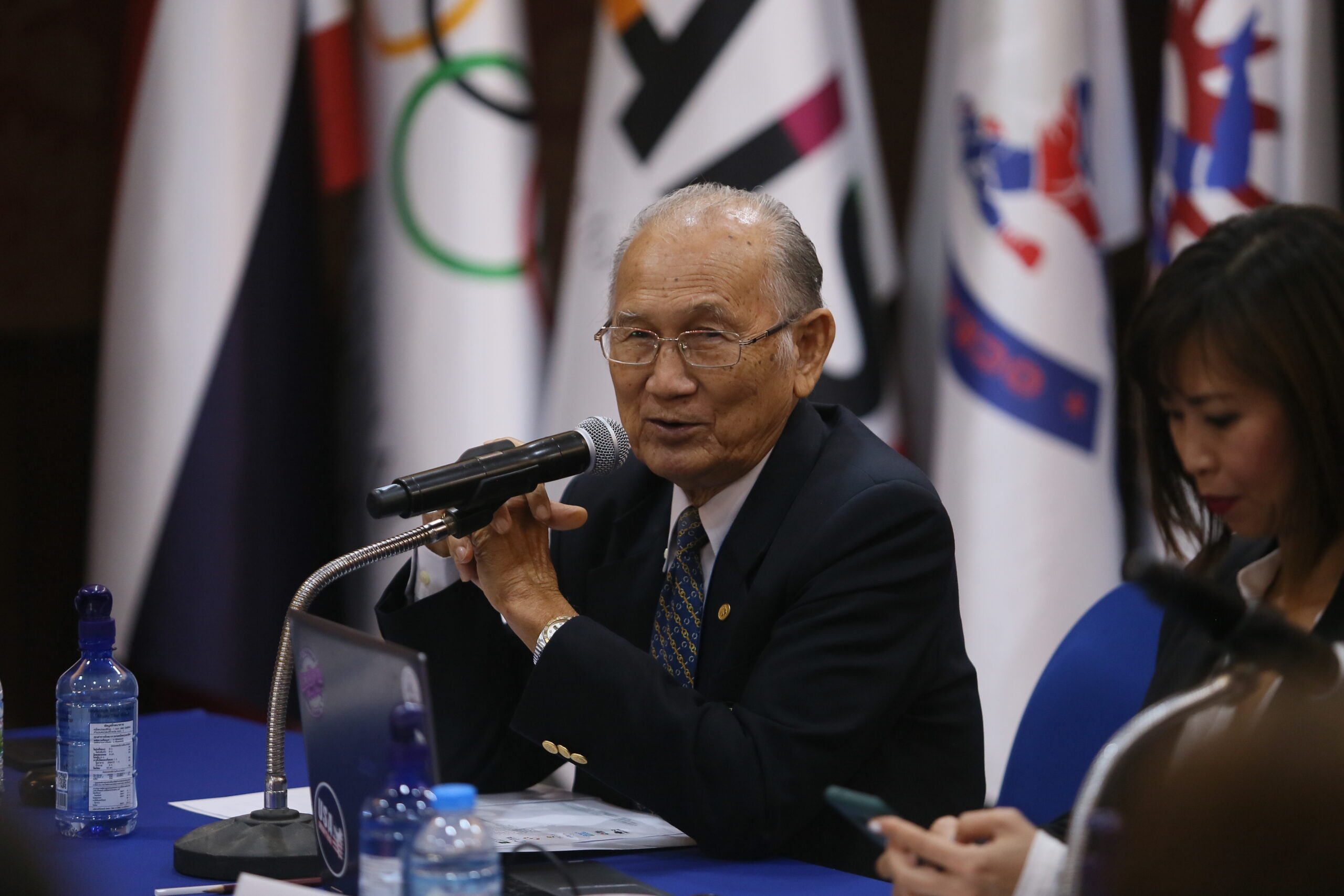 IFMA President Dr Tapsuwan opened the meeting and welcomed the IFMA executive board. There were many important topics such as the financial and membership report, anti-doping report 2022 and all upcoming events such as the European Games in Kracow, the youth in Turkiye, the World Combat Games in Riyadh and the Asian Indoor and Martial Arts Games in Chonburi, Thailand.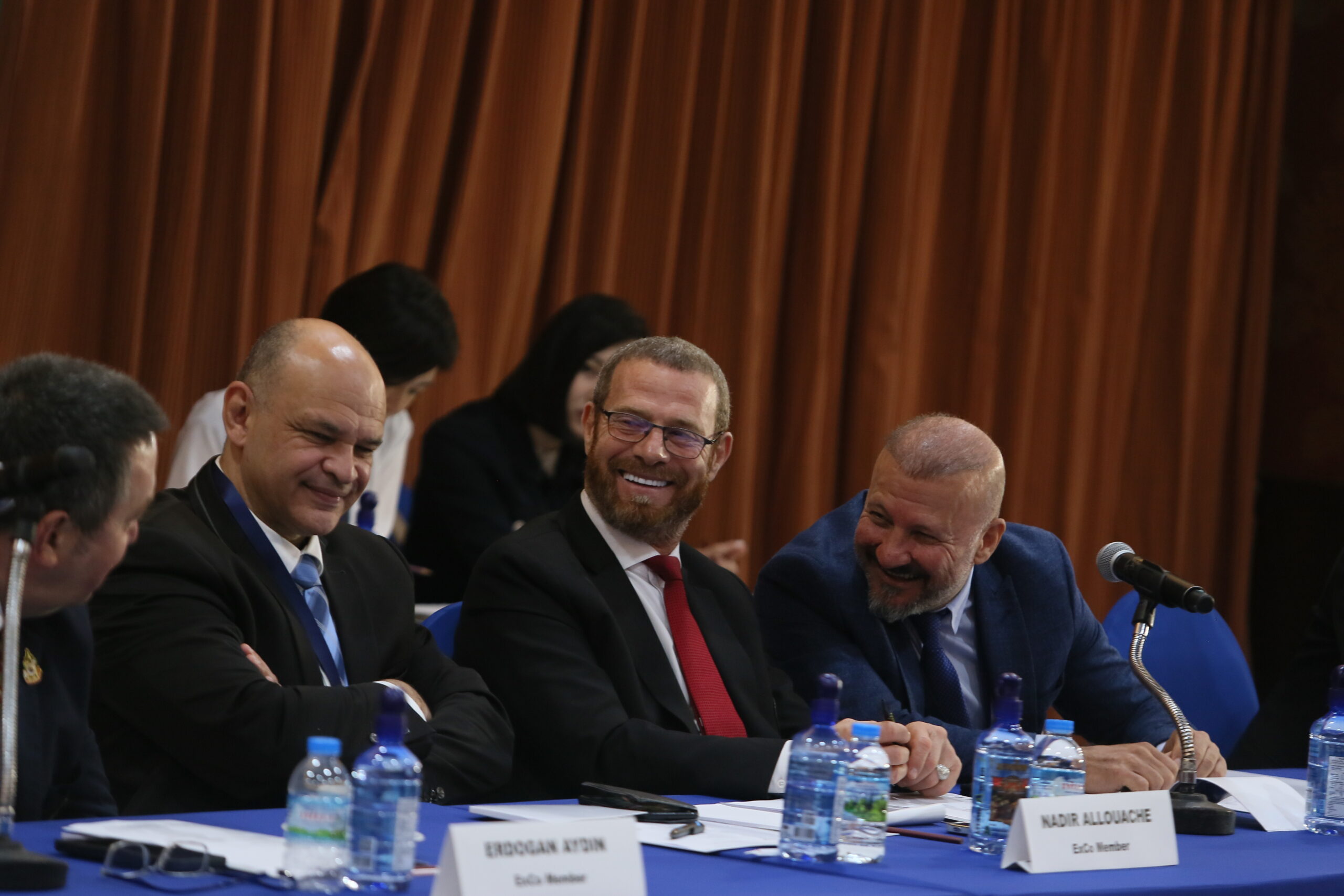 IFMA Director General, Charissa Tynan made the 2022 report and the strategic plan which was approved by the Executive Board. The IFMA athletes commission presented the IFMA athletes report as it is the end of the term. The world athletes conference will vote on the new athlete commission for the next two years.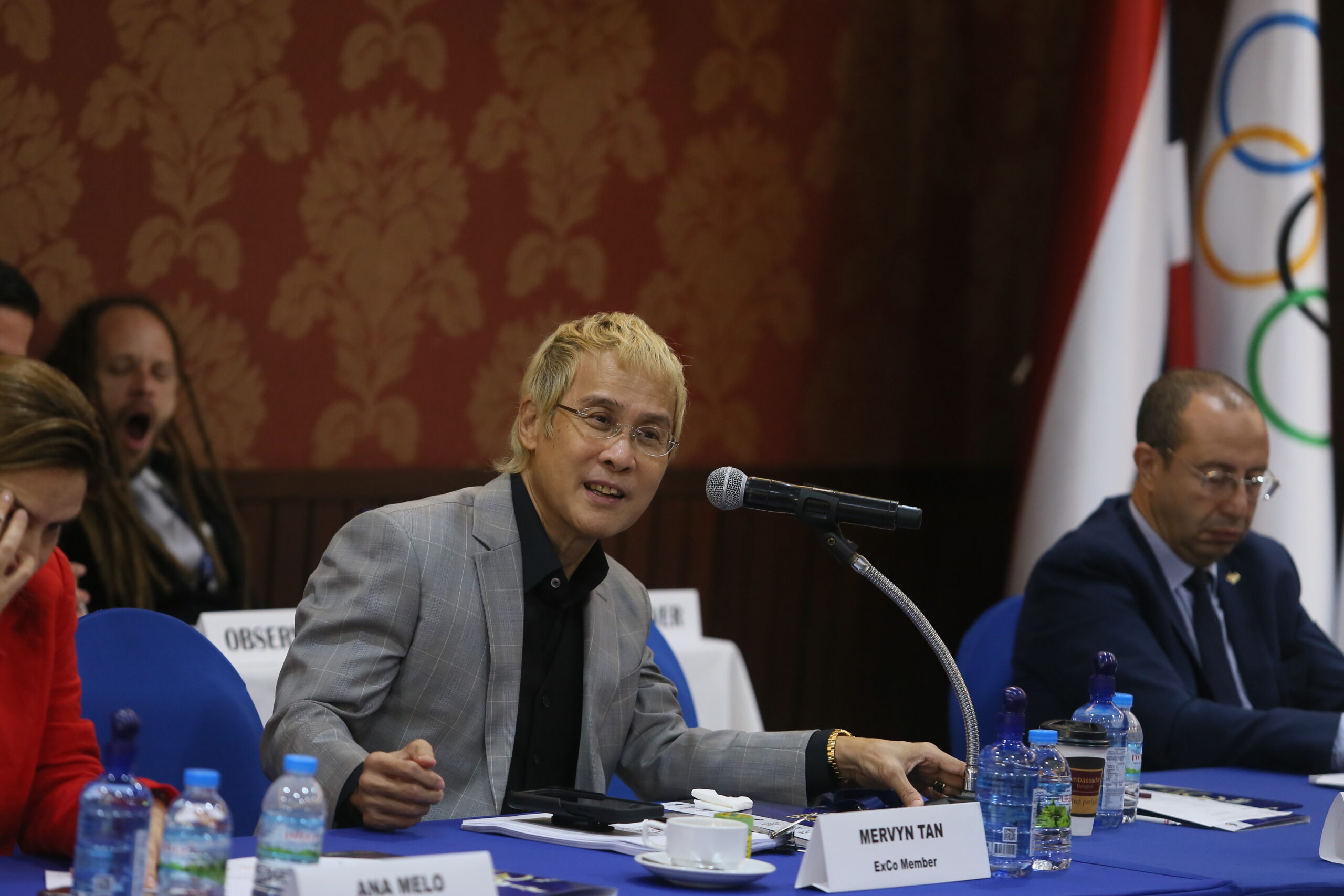 The IFMA Lausanne office also recommended three new members which the Executive Board approved for rectification at the annual general meeting. Also, the new Paras discipline also got approval and will make its debut in the World Combat Games in Saudi Arabia.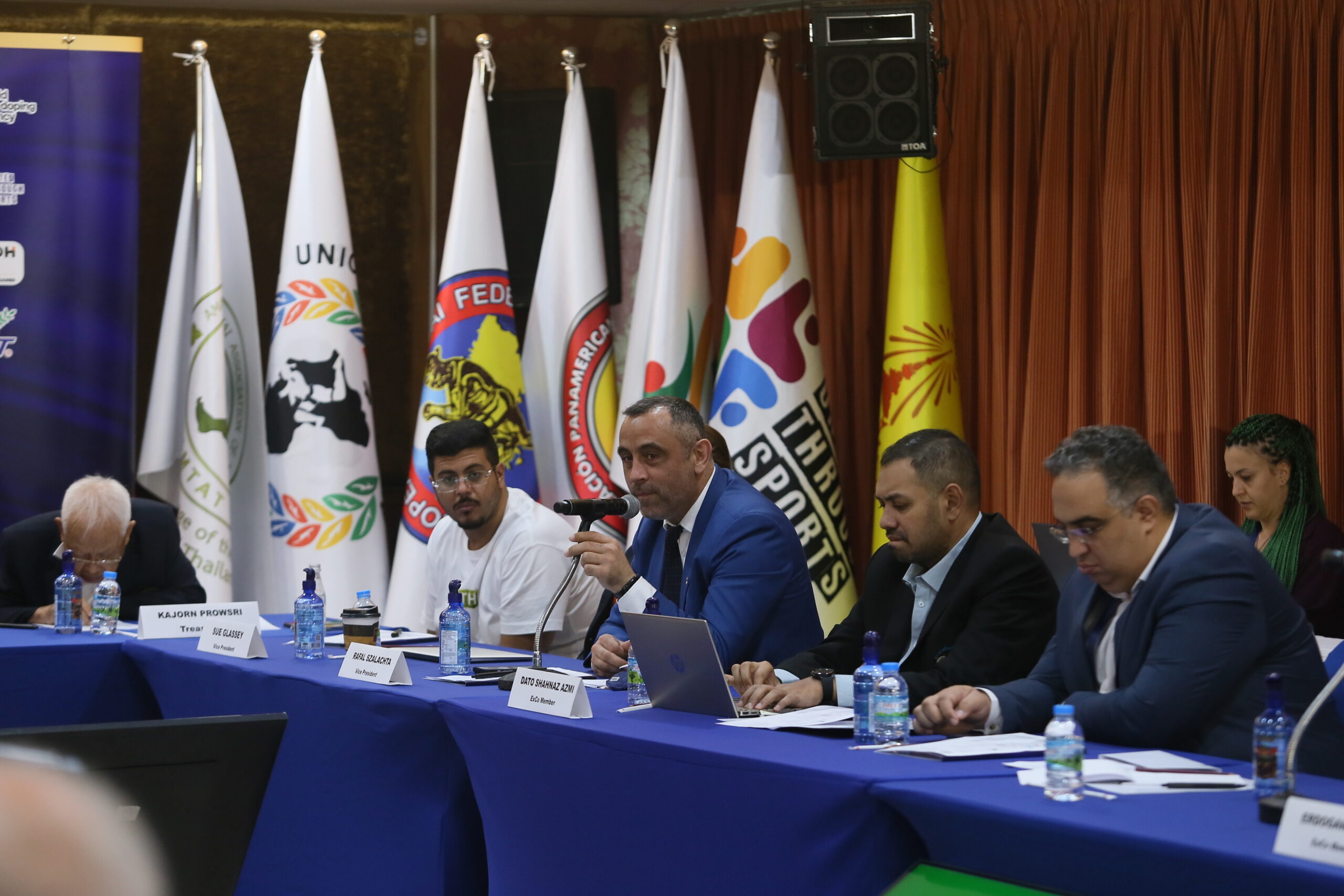 There were many other discussions with special focus on IFMA's youth development programme and the final programme for the youth World Championship in Antalya also got approved.