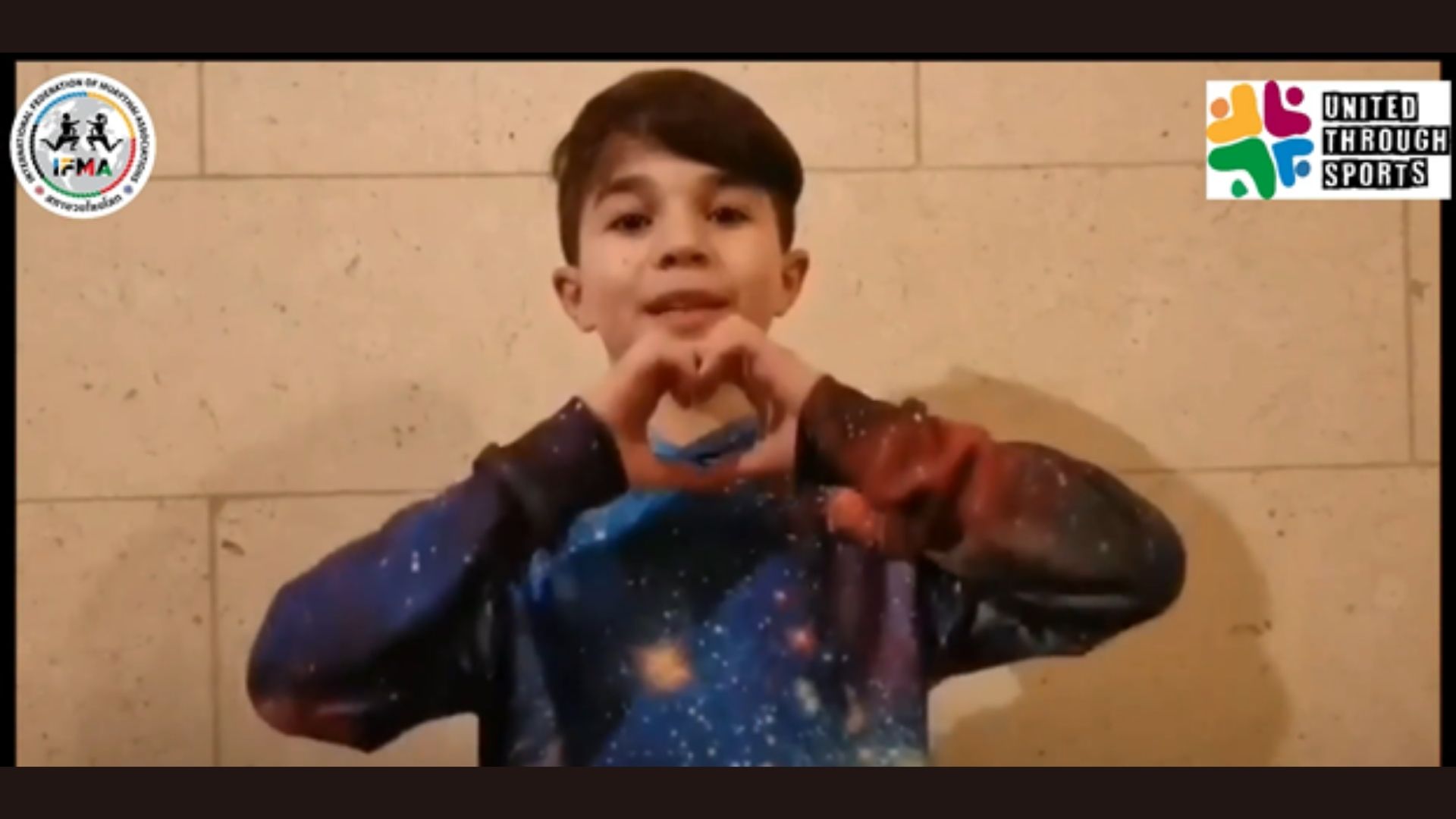 April 16, 2020, IFMA and UTS launched the #MuaythaiConnects Social and Active Challenge in the wake of the pandemic in an effort to create opportunity, to promote positivity and to come together in solidarity at a time when the world was required to socially distance themselves to try to contain the spread of the virus. 
The IFMA HQ received hundreds of videos from athletes and coaches around the world in a heartwarming effort to collectively invite their friends and IFMA Family around the world into their homes without borders, passport, visa or political restrictions.
Unfortunately, many of us find ourselves still in lockdown, however, the historical efforts of last year and the IFMA Family's open arms proved to us that so much can be done when we work together.
The #MuaythaiConnects Social and Active Challenge started as a small challenge to bring the Muaythai Family together and to keep one another active and positive. The initiative proved that Muaythai could go virtual and didn't necessarily need physical contact. The pandemic placed the IFMA Family in a more empathetic frame of mind where when the pandemic lifts and the lives of many will go back to normal, many individuals who live in refugee camps or more restricted circumstances will still not regain access to the same liberties or the many freedoms we have.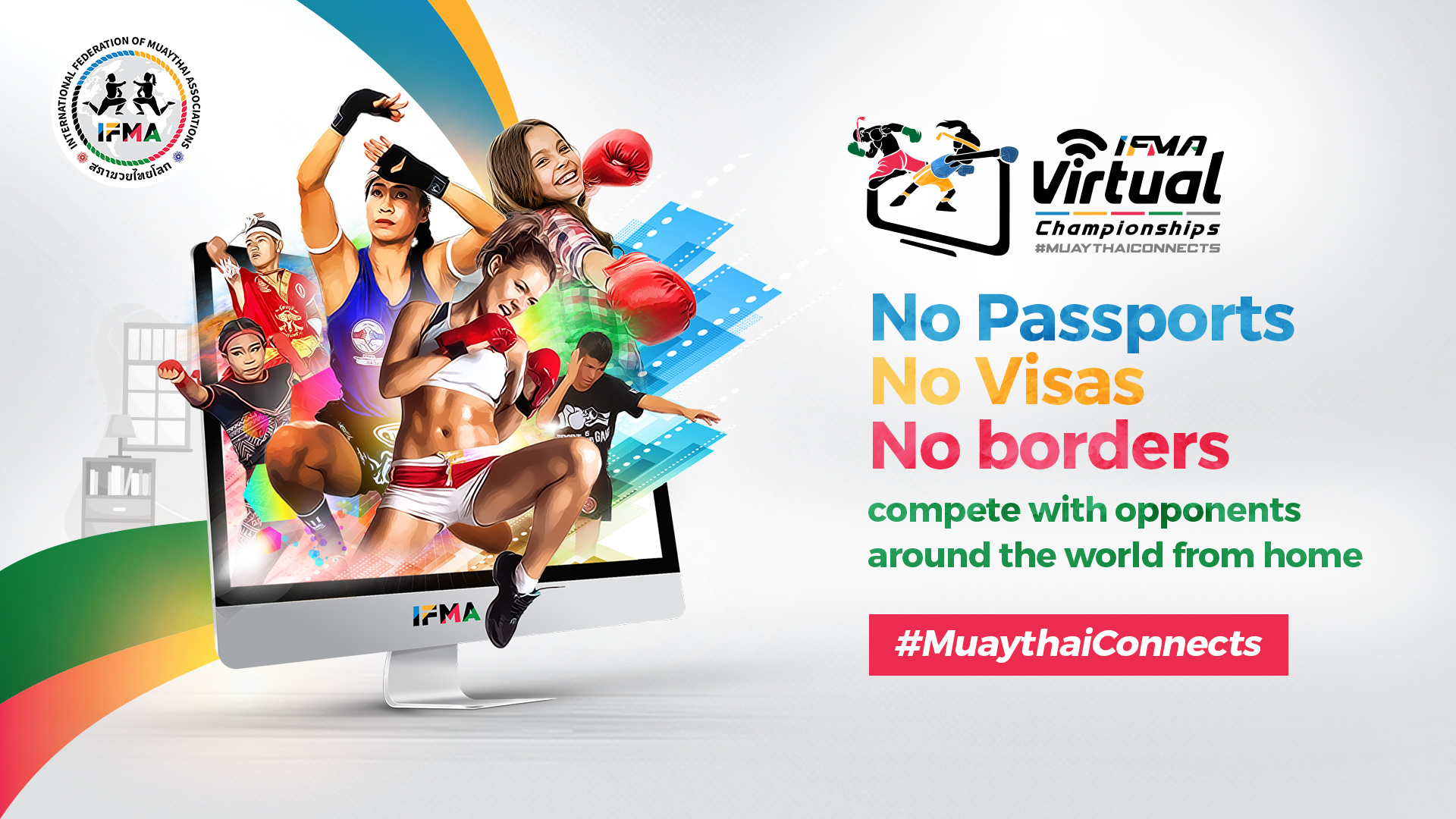 Months later, this small initiative evolved into the first ever IFMA World Virtual Championships where the winners qualified to participate in the United Through Sports World Virtual Youth Festival, a historical event patronized by the International Olympic Committee, Special Olympics International, International Paralympics Committee among many others.

EVERYONE LOVES A CHALLENGE!
#MUAYTHAICONNECTS
IFMA has missed seeing your amazing faces, the many beautiful scenic shots of your home countries and athletes sharing a part of their home and/or cultural heritage from every inch of the world. As a result, we are very excited to announce to you that we will be launching
#MuaythaiConnects version 2.0 starting TODAY!!
THE RULES OF THE CHALLENGE
This will be an online contest to get the entire IFMA Family involved from all age categories. To enter this competition, you can submit as many videos in the following 3 categories:
1) Master the Art of Eight Limbs wth a 1-3 Minute VDO of:
A. Pad work with your coach/teammate
B. Shadow Boxing displaying Muaythai technique
All of the above must display the 8 limbs, a combination of offense and defense and also show speed, power, balance and agility.
2) 1-3 minute Wai Kru Performance
This category must have Wai Kru music playing in the background and the athlete must exhibit flexibility, balance, confidence, flow and athleticism.
3) 1 minute Positive Message
Record a 1 minute positive and inspiring message for Muaythai Athletes and the world during these difficult times.
Even the IFMA Logo is Physical Distancing!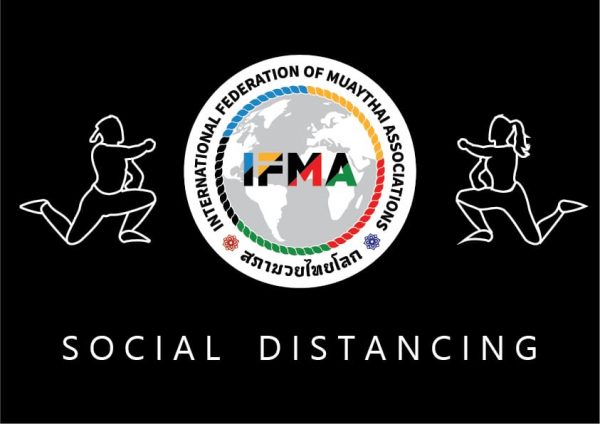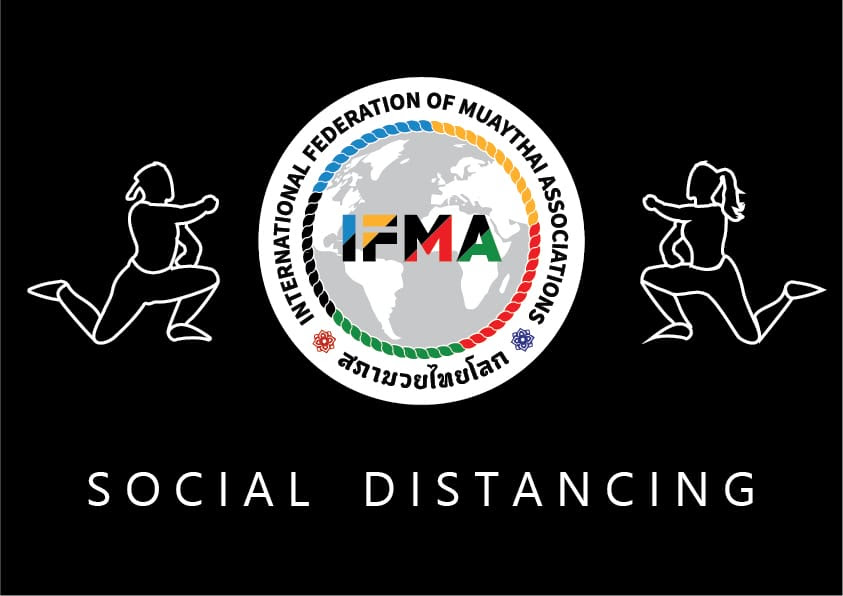 Additional points will be added if the video contains cultural elements specific to their home country (flag, scenery, cultural dress and other creative components).

There will be 3 divisions:
1)      Under 17 Youth division
2)      17-40 years Adult division
3)      40+ Masters division

Participants can send as many videos as they wish under any of the 3 categories. February 28th we will announce the Top 10 participants from each category that will move on from which time they will be allowed to submit another video if they wish. The winner will be announced Monday, March 15th.

The top 3 candidates will receive a certificate and a SIYG Shirt and Muaythai Shorts.  

Please submit your videos to muaythaiconnects@muaythai.sport indicating in the email:
– Country
– Name/Surname
– Age
– Which of the 4 categories this VDO is for: Padwork, Shadowboxing, Wai Kru or Inspirational Message

Have a wonderful week ahead and we look forward to receiving all your talent through your athletic, creative and heartwarming videos.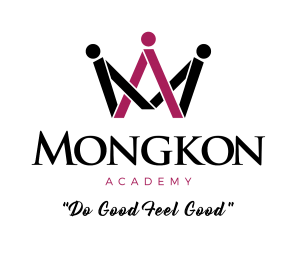 "DO GOOD FEEL GOOD" IFMA & UTS' Charity Gym Motto - Mongkon Academy