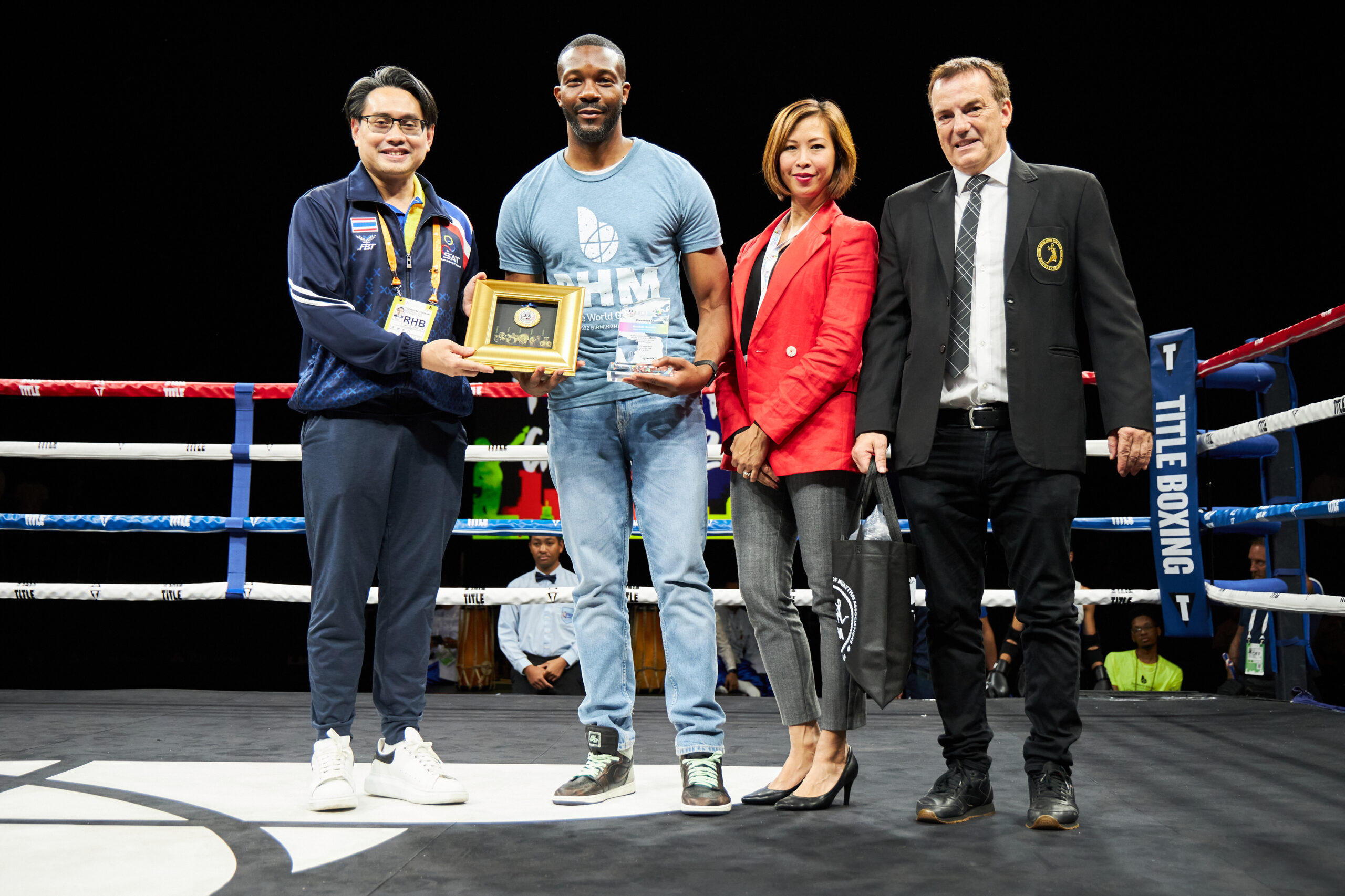 The Mayor of the city of Birmingham, Randall Woodfin, and the CEO of The World Games, Nick Sellers, gave the IFMA Family the honor to be part of the Opening Ceremony of Muaythai at the 2022 World Games.
The IFMA Athletes showed their gratitude to be honored the opportunity given by the City of Birmingham, and be shown such friendliness and hospitality of everyone here opening their homes and hearts to the Muaythai athletes of the world.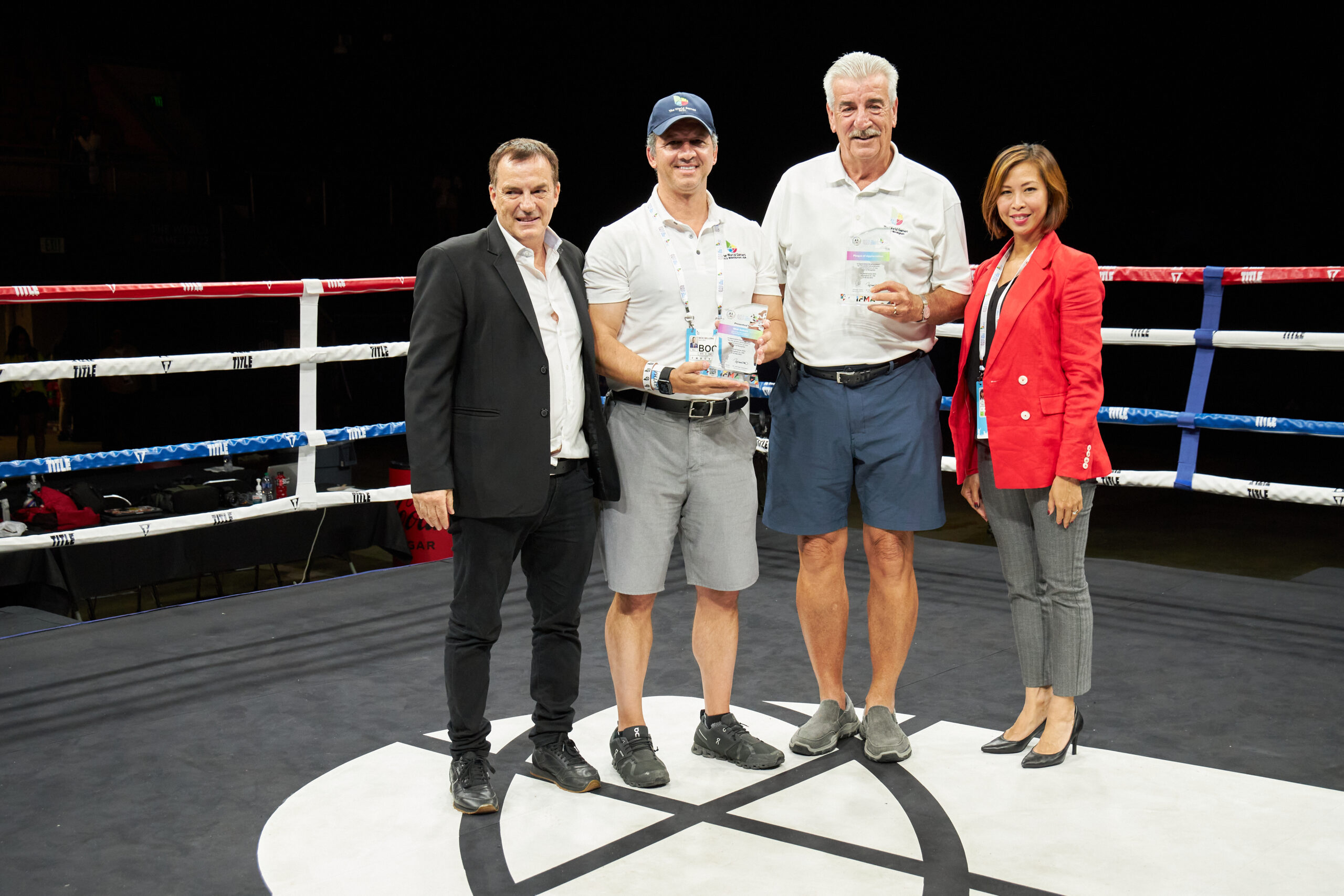 The Director General of IFMA, Charissa Tynan, the Governor of the Sport Authority of Thailand, Gongsak Yodmani, the Chair of the IFMA Athletes' Commission, Janice Lyn, handed the plaque to the dynamic and esteemed Mayor of Birmingham, Randall Woodfin and the CEO of the Games, Nick Sellers, as a token of gratitude on behalf of the athletes of all 5 continents.