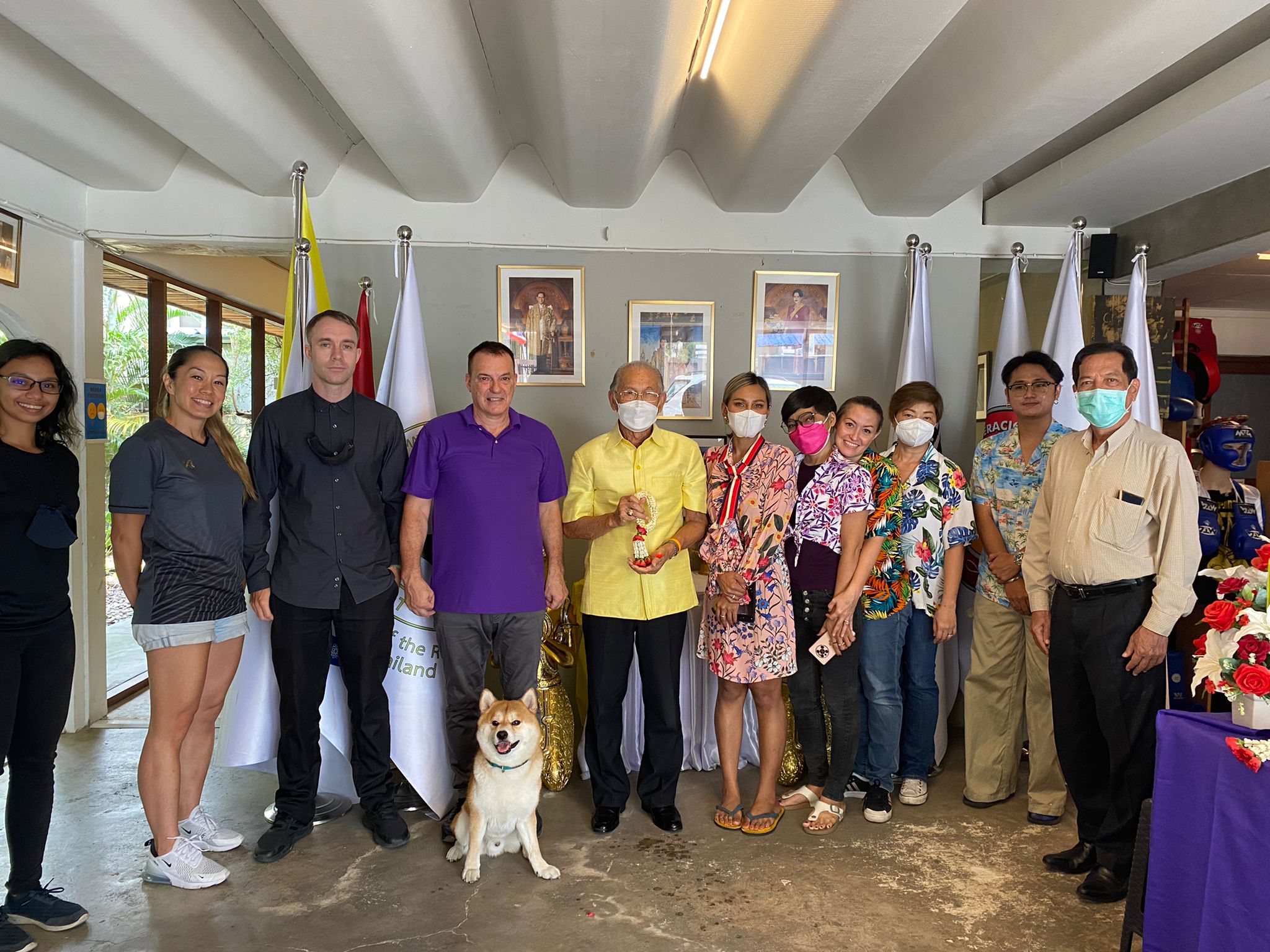 Songkran is the Thai traditional New Year Festival going back into the ancient times of the former Siam. It celebrates and embraces thankfulness to the ones which have given us life, guided us through life, love, compassion and standing together to celebrate the past and work for the future.
It's the day for merit making, reuniting with the family and others in the community and using water as the means of expression for the importance of water in our life.
The occasion of Songrkan marks the appreciation for the senior population for their contribution towards the family and this is why the 13th of April is the day of the senior or elderly.
Muaythai and IFMA embrace this ancient tradition and the Honorary IFMA President, Dr. Sakchye Tapsuwan, the acting AdHoc Chairman, General Udomdej Sitabutr, who were invited to the IFMA HQ and had been given the respect by the IFMA team on behalf of the 148-member countries.
The IFMA Secretary General was invited to celebrate Songkran at the National Sports Development Fund to thank IFMA for their work for bringing Muaythai towards full IOC Recognition. The IFMA Secretary General thanked Khun Supranee Guptasa for her vision and support in promoting muaythai from the Motherland, Thailand towards highest recognition.