IFMA is excited on the announcement of WADA's new and improved Anti-Doping Education and Learning (ADEL) platform. Yesterday, January 21st, WADA hosted their first webinar of the year on ADEL lead by Amanda Hudson, Director of Education, Kangeun Lee, Senior Manager of Digital Learning and Gracie-Hongyang Li Manager, LMS who introduced the new courses and education programs, new features, learning dashboard, translation and power user requests, ADEL Helpdesk and nifty mobile app.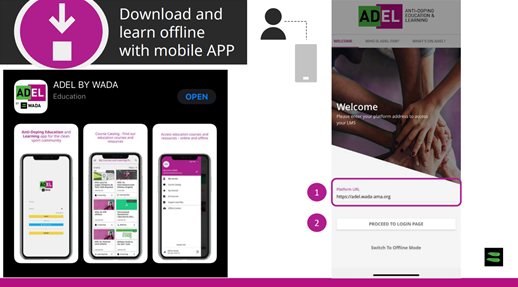 WADA has worked diligently to allow all stakeholders in their sporting discipline the opportunity to be educated in "All Things Clean Sport" on one easy to use and resource packed platform. Based on who you are; from youth athlete to international athlete; community coach to high performance coach; parents of children engaged in sport to parents of elite athletes; or medical professionals to ADO practitioners, the new and improved ADEL caters to your educational needs and truly makes Anti-Doping Education less tedious at this one-stop-shop.
The objective of ADEL is to maximize the reach of, and access to, quality education and learning opportunities for the anti-doping community:
ADEL is a global platform that provides education and learning opportunities for those who need to know about all things clean sport and anti-doping.
If you're an athlete, coach, parent, medical professional or play another role in supporting athletes then we have education programs for you. And if you're an anti-doping practitioner we have learning opportunities and resources for you too. So, whether you're here to get educated or to find resources to help you develop your anti-doping programs, ADEL can help.
So what does the new and improved ADEL provide for each stakeholder?
For
Athletes
From school sport to the Olympic Games, ADEL has education programs for athletes of all levels to help them play their part in keeping sport clean.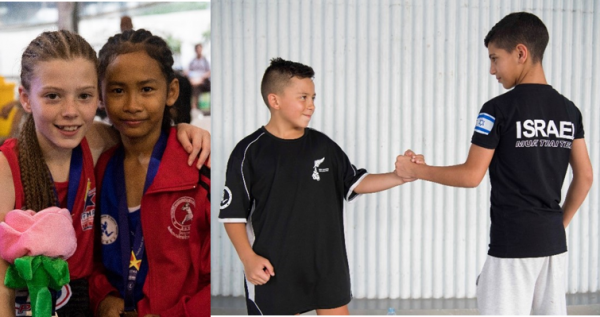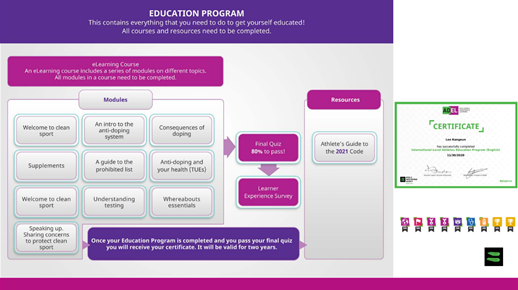 Learning about the values associated with clean sport as well as the details of the anti-doping system is essential for any athlete participating in sport.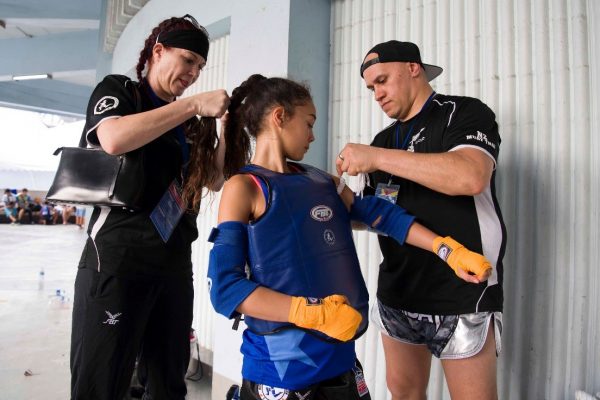 For
Athlete Support Personnel
Anyone supporting or working with athletes, or children involved in sport has a duty to instill and reinforce the values of clean sport.
Whether you're a coach, medic, parent or even an agent for an athlete you need to be aware of the anti-doping rules, policies and procedures to help keep sport clean.
ADEL can help you gain confidence with your anti-doping responsibilities.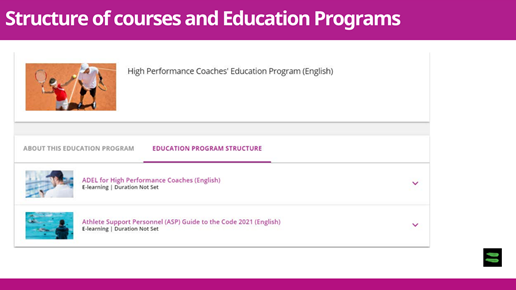 For
Teachers
Sport is a great teaching tool that can support the delivery of character education and the development of values in young people.
Development of ethical behavior is the foundation we want all future potential athletes to have.
ADEL offers resources for teachers that can help enhance your education curricular.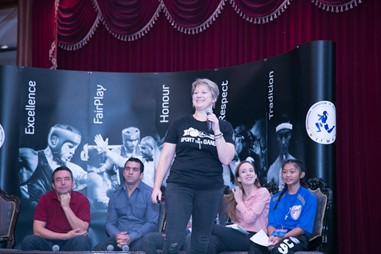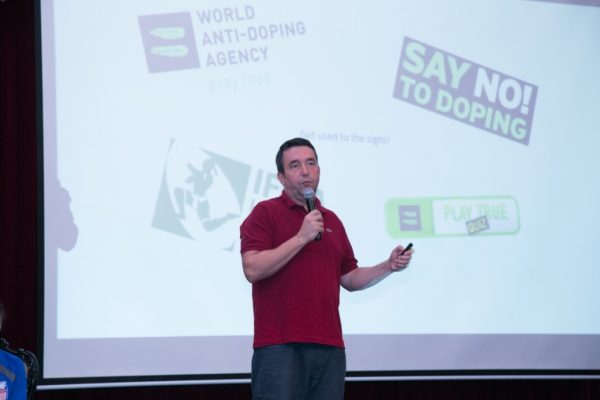 For
Anti Doping Practitioners
One core strength of the anti-doping system is its people.
ADEL offers Anti-Doping practitioners and those working in sport a range of resources to support the development of anti-doping programs and the implementation of the World Anti-Doping Code and International Standards.
ADEL has a range of interactive courses and resources (ADEL Academy) as well as opportunities to connect with others involved in anti-doping.
Our aim is to help people get educated and to find the technical anti-doping help when they need to. If you prefer to learn on the go, you can download our Mobile App 'ADEL by WADA' which you can find from the iTunes or GooglePlay stores.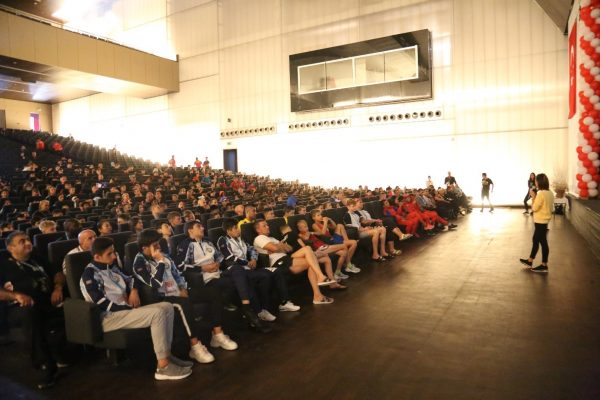 Education is an essential component of any program focused on the development of athletes or those who support them. It is also a mandatory part of an anti-doping program.
ADEL offers a range of education courses and information resources that can be used to support the delivery of an education program.
One ADEL you can find…
Anti-Doping Technical Support​
ADEL offers Anti-Doping practitioners and those working in sport a range of learning opportunities that can help them in their clean sport efforts.
Our Code Implementation Support Program (CISP) offers a range of resources related to the Code and each International Standard helping practitioners to develop and improve their anti-doping programs.
In our CISP resource channels you can find: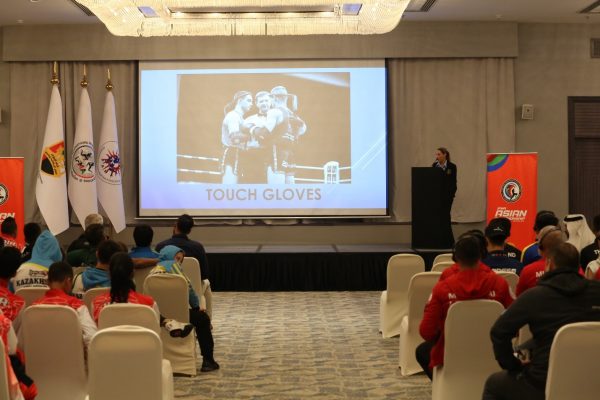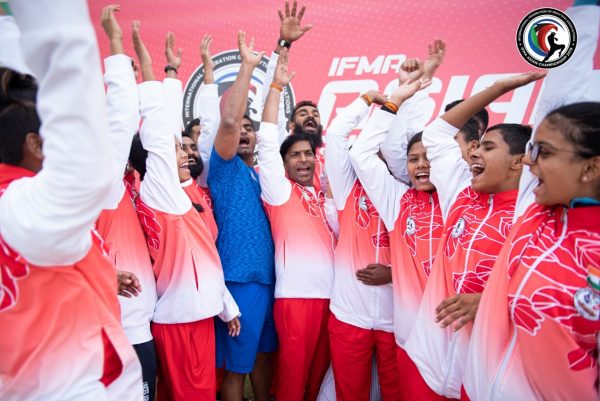 Community
Of Learning
Find others like you in our community resource channels where you can connect, share, ask questions, find answers, learn together.
Join your fellow Anti-Doping practitioners, researchers and other key people in the resource channels.
Training and Professional Development
We want to invest in the people working in the anti-doping system.
ADEL, in time, will provide training and professional development opportunities for core Anti-Doping practitioner roles.
So, if you are responsible for Education, Testing, TUEs, Results Management or even areas such as Communications then ADEL aims to provide role related training for you from 2022.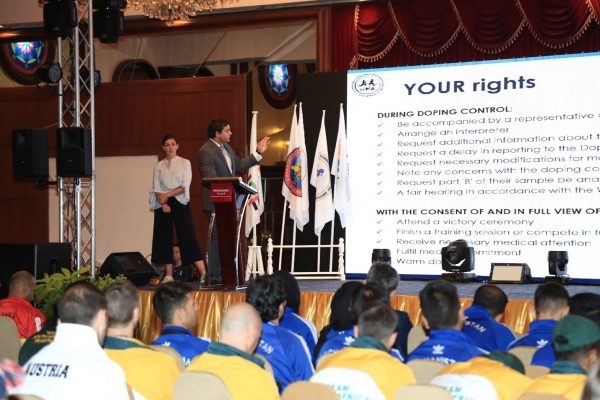 Get Educated TODAY on ADEL
If you are not on ADEL, get to know this amazing learning platform today:
Access ADEL Here