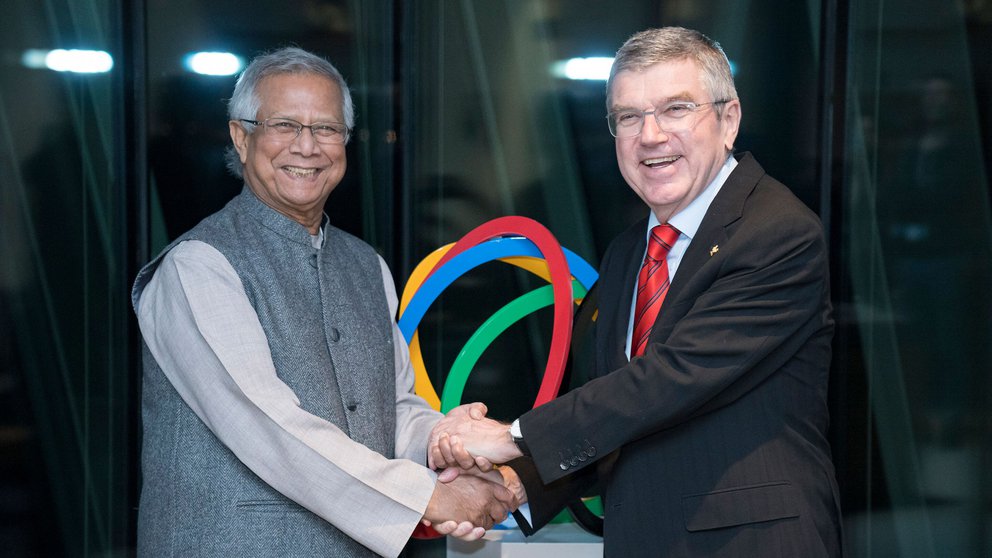 The IOC has awarded Dr. Yunus, the second ever Olympic Laurel during the Olympic Ceremony of the Tokyo Olympics.
Initiated for Rio 2016, the Olympic Laurel is to be awarded at the opening ceremony of each summer edition of the Olympic Games. The IOC awards the Laureate to someone who has made significant achievements in education, culture, development and peace through sport. Professor Yunus was the winner of the Nobel Peace Prize in 2006 and he is the founder of the Yunus Sports Hub and leads one of the notable projects with the IOC, the IOC Young Leaders Program.
The IOC President stated, "Professor Yunus is a great inspiration to all of us." Lauding Yunus contributions to the Olympic Movement and the shared commitment to the United Nations Sustainable Development Goals.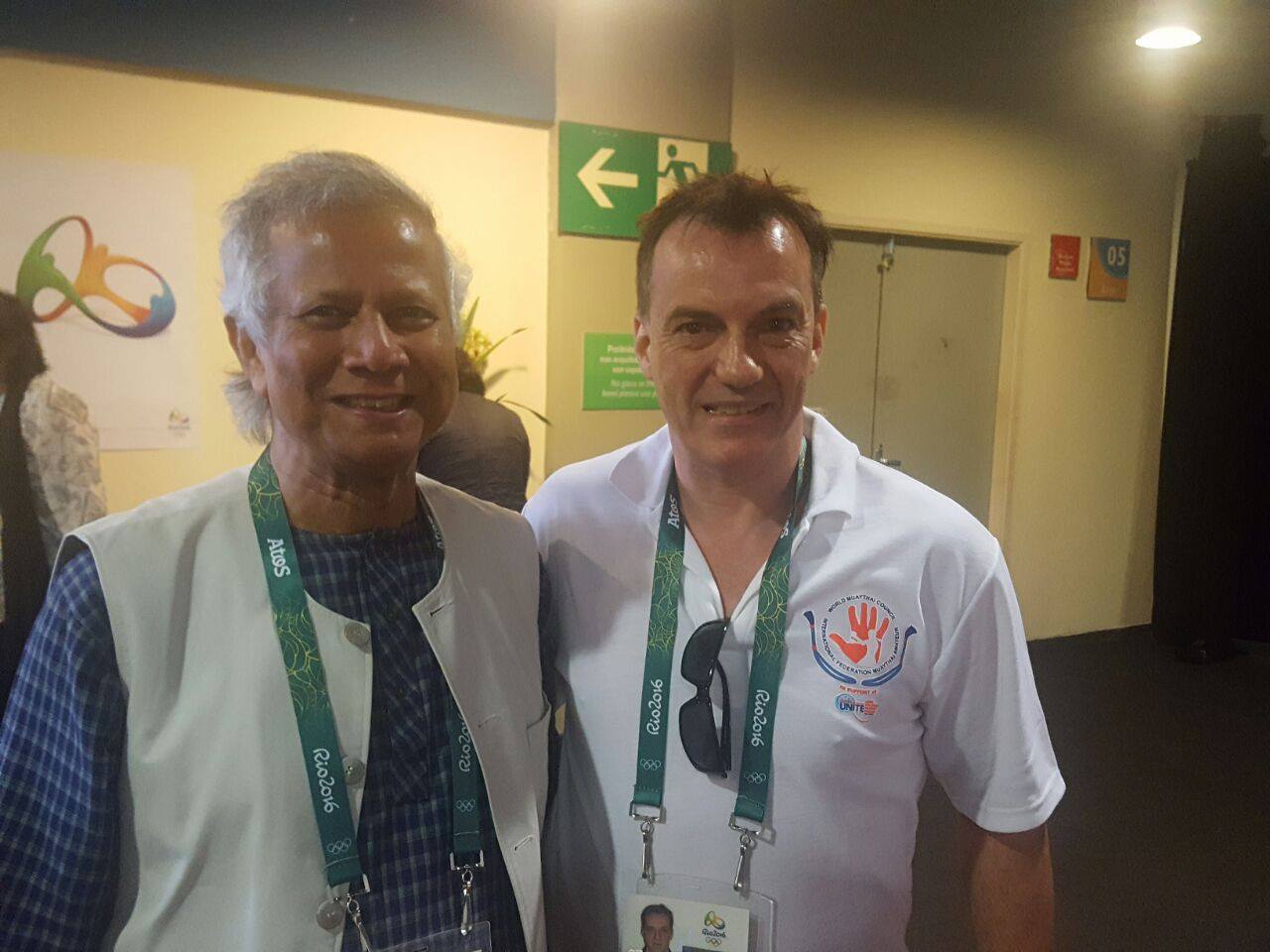 IFMA would like to congratulate Professor Yunus and thank him for his support and contribution. Professor Yunus and the Yunus Sports Hub have aligned with IFMA's Sport Is Your Gang Project to make more impactful strides towards those in need. Professor Yunus was also one of the opening speakers at the United Through Sports World Youth Conference where the Yunus Sports Hub, UTS and AIMS organized together the successful Young Leaders Workshop during the World Festival.
We are looking forward to a continued co-orporation and to be inspired by Professor Yunus.