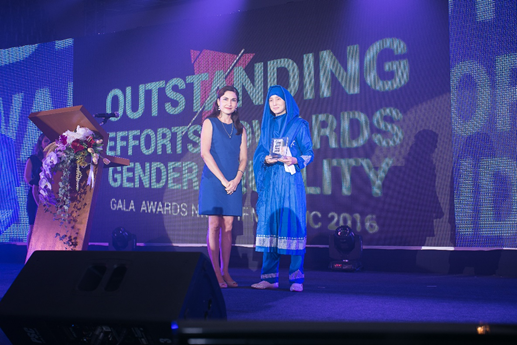 March 8th celebrates the historical, cultural and political achievements of women. IWD has been celebrated for well over a century. For IFMA, every day is Women's Day as equality is not just a phrase, but this day gives IFMA the opportunity to recall the efforts made over the last 3 Centuries and to continue to develop both on and off the field of play.
IFMA reflects and continues to drive lasting change to advance Gender Equality from the roots to every leaf in the IFMA Family Tree. IFMA believes in the power of Family and most certainly we are all stronger together.
IFMA's 148 National Federations are bound to respect one another and IFMA is proud that through the implementation of strict policies within IFMA and the 25 IOC Gender Equality recommendations, within IFMA, Gender Equality is a basic human right of profound importance and the fundamental principle of the IFMA constitution.
At IFMA, we can be proud of our Female Leaders: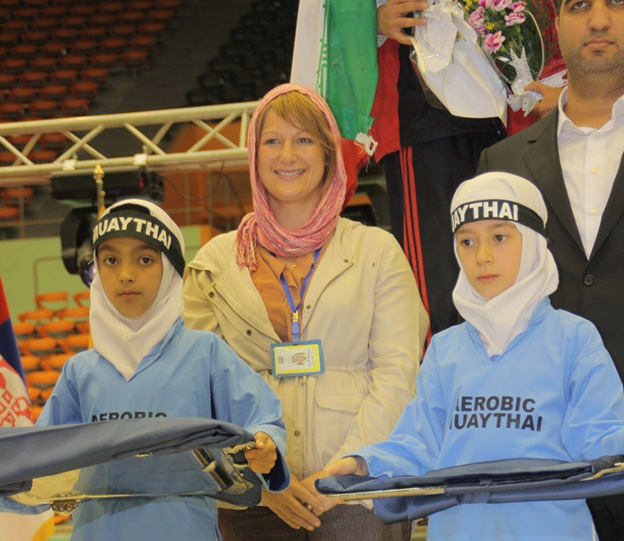 The President of the Oceania Muaythai Federation and IFMA Vice President, Sue Glassey stated, "IFMA has an important responsibility. I myself, as a former athlete, has been given the opportunity in 1997 to represent my country New Zealand and the first ever IFMA Female World Championship which was historical as cultural traditions had been broken in the Motherland. After my retirement, I continue to support and contribute to the IFMA Family and today, from 5 Continental Presidents at IFMA, 2 are females."
Elisa Salinas, IFMA Vice President and President of the Pan American Muaythai Federation stated, "Everyone has a role to play and I am proud to not only be the President of the Mexican Muaythai Federation, but also elected as the President of Pan America. The IFMA Family will continue to be committed to stand for what is right and using Muaythai to fight for the rights, opportunities, health and well being for all our family members around the world."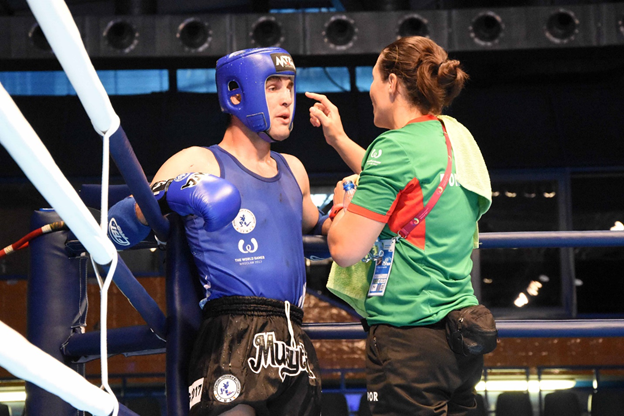 Janice Lyn, IFMA Athletes' Commission Chair, stated, "IFMA has been leading the way in Gender Equality. On the field of play, IFMA has full gender equality at the elite level, regardless of what sporting platform we compete in whether it be The World Games, European Games and so on. We also have mixed teams, which makes us truly gender equal. We are much more than this, as IFMA understands the challenges and especially over the last 10 years, with action orientated initiatives, MoU's with UN Women and UNESCO, today, in many countries where it would have been unthinkable to send female representation to international events, the female teams have returned more successful than their male counterparts. IFMA follows a strict competition format where women and men are equal, same rules, same time. The equipment is exactly the same."
Pearl Managuelod, IFMA Executive Board Member and also Executive Board Member of the Philippines NOC stated, "The cooperation between the National Federations and the NOCs is important in regards to funding. Inequalities exist between athletes' payment and we must work strictly with the National Federations to evaluate and then ensure that the right steps are implemented."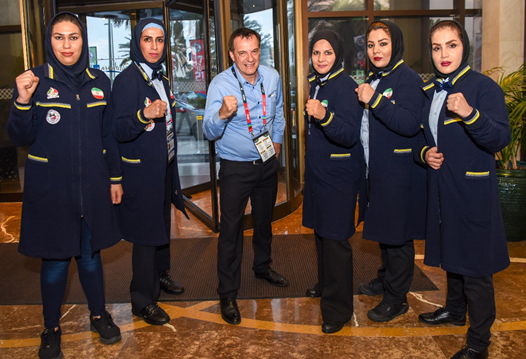 Abby Nelson, the General Secretary of Muaythai Australia, who is also the female Head Official stated, "As a mother, I am certainly very proud to be part of the IFMA Family. Muaythai is a martial art which has been passed on from generation to generation so it is certainly our responsibility to evolve. For example, a balanced gender representation of technical officials at IFMA events has been achieved but we must also have gender balance within our National Coaches, and is another important developmental step for IFMA. The world of sport rightfully has been changing. The IOC and our own Australian National Olympic Committee has done amazing work. Tokyo Olympics will have 49% female representation and for IFMA, the World Games 2022, the European Games 2023 and so many others have a full 50/50 Gender Balance."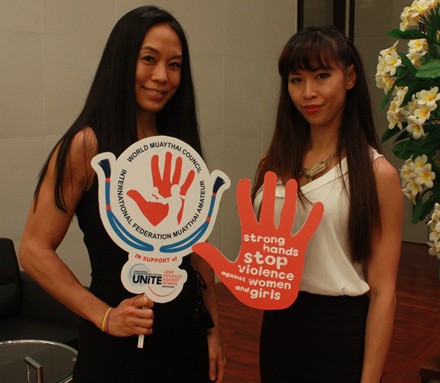 Charissa Tynan, IFMA Executive Board Member and IFMA Director stated, "IFMA follows a strict strategic plan and roadmap with proper timelines and recommendations. The IFMA Gender Equality Commission works with the National Federations to see how implementation will be done. IFMA works closely with the IOC Sports Department and also in collaboration with the Global Association of International Sports Federations to ensure male and female athletes are equally represented. In the media IFMA is very proud that The World Games Athlete of the Year was a female athlete. Additionally, the electoral process of IFMA is not based on gender but individuals are elected based on their attributes and accolades which make them ideal for the job and certainly we are extremely proud that 2 continental presidents are female. Not many other sports have such female representation."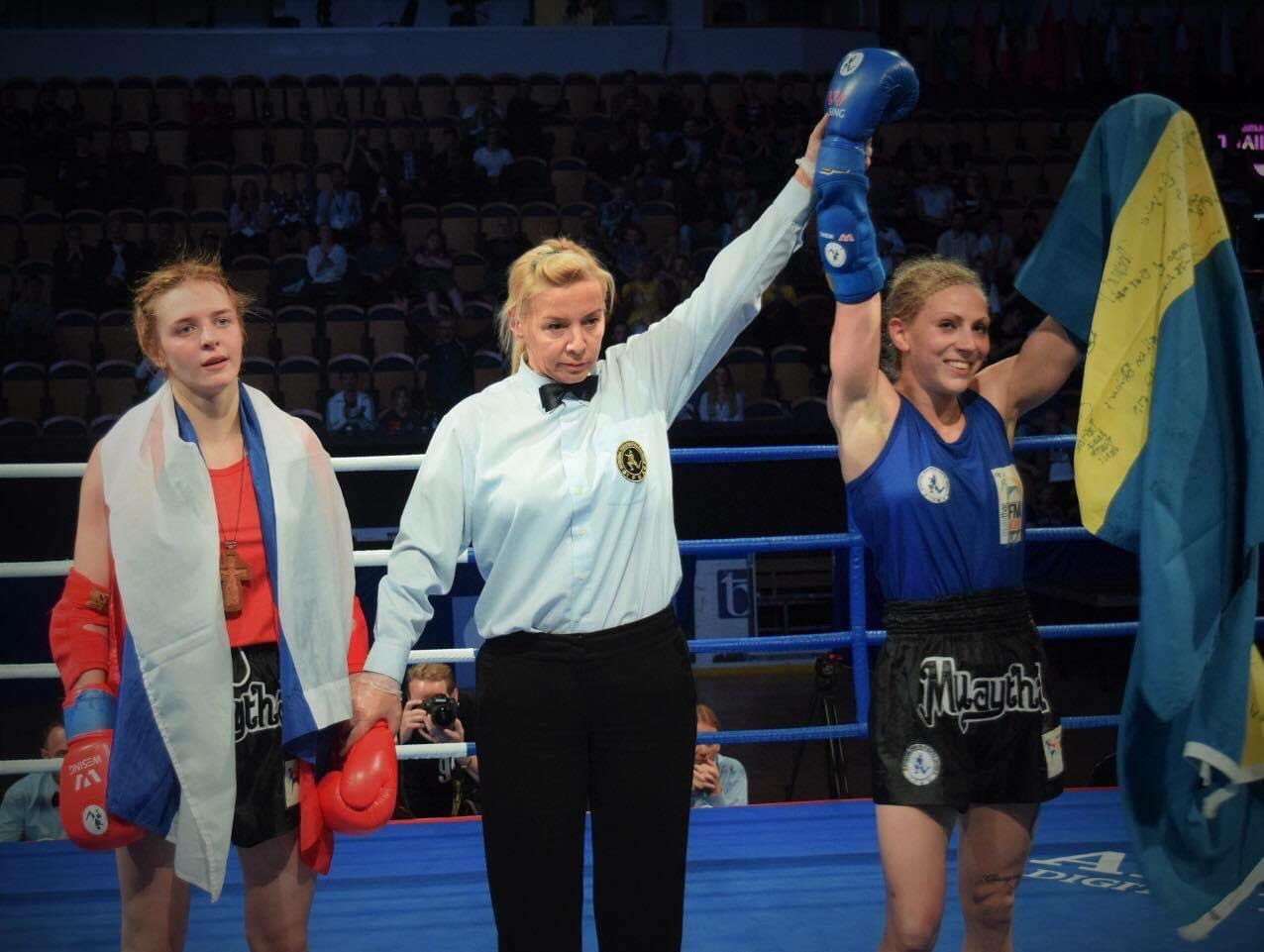 While we celebrate our achievements, we certainly understand that we must continue to work united and #ChooseToChallenge sexism, racism and economic inequality and we must continue to #ChooseToChallenge them together as a family where men and women stand side by side for our children.