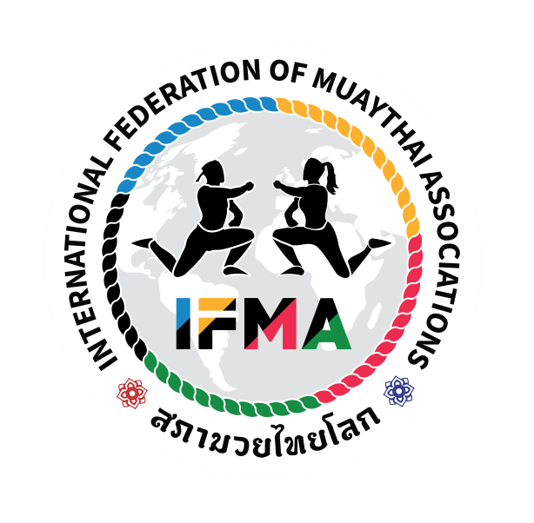 History has been made in the city of Bangkok when over 100 IFMA National Federations came together to rebrand IFMA in a historical unification. IFMA will now be known as the International Federation of Muaythai Associations.
Since the Royal Thai Government established the World Muaythai Council (WMC) in 1995, the WMC aligned solely with IFMA towards highest sporting recognition. This recognition was achieved in December of 2016 when IFMA was granted recognition by the International Olympic Committee. Since then all steps have been taken to ensure this merger was nurtured and upheld.
Many VIPS gathered in the heart of Bangkok for this prestigious moment where the event welcomed many speakers including; Governor of the Sport Authority of Thailand, Dr. Gongsak Yomandee, IOC member Khunying Patama Leeswadtrakul, IOC Recognised IFs & Organisations Senior Manager Andrew Hofer, President of World Taekwondo Dr Chungwon Choue, General Hemarath Khamnil, Mr Pimol Srivikorn and Olya Abasolo. The keynote speaker was given by Dr Amir Kfir who delivered a powerful presentation focusing on Sport Is Your Gang and his work world-wide towards conflict resolution.
The new IFMA logo incorporates IFMA's stance towards Gender Equality where the original logo displayed a male athlete. The new logo has been adapted to include a female athlete and show IFMA's dedicated principle towards the promotion of gender equality.
IFMA President Dr Sakchye Tapsuan stated "As a Thai he is proud of IFMA's recognition and continued growth in the world of sports also working towards providing a strong foundation and opportunity for the athletes to grow."
IFMA General Secretary who is also GAISF Vice President stated "In 1995 there were 32 federations who were present at the IFMA and WMC inauguration. Today IFMA boasts 132 federations working together to place sport at the service of humankind."
Muaythai maybe 1,000 years old, but the future has just begun.