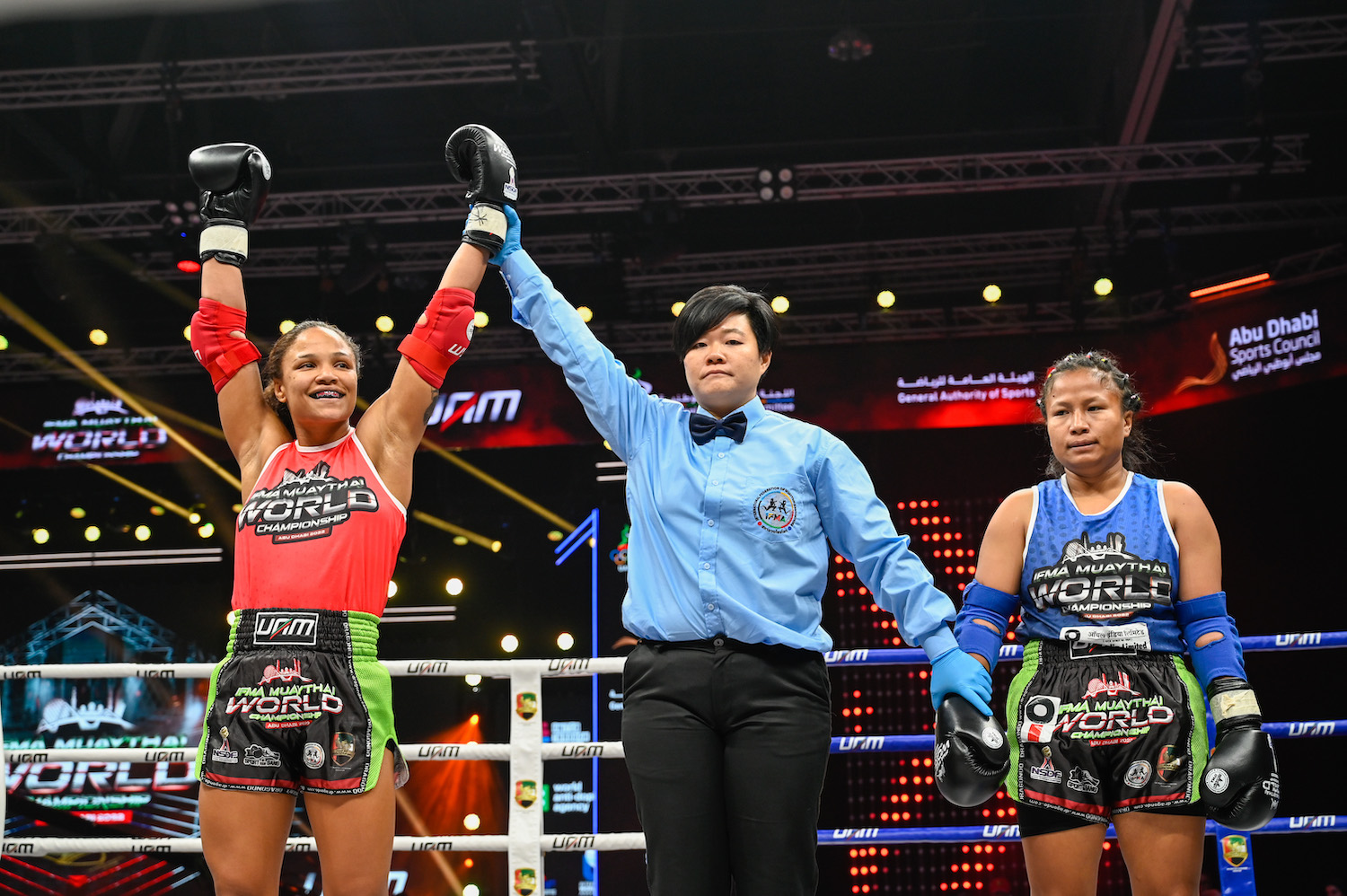 Day 2 of the IFMA 2022 World Championships in Abu Dhabi showcased the hard work IFMA has been doing over the last decade and more towards gender equality.
Normally the female powerhouses of Sweden, USA, France, Finland, Thailand, Morocco, Canada, Turkey, Poland, Hungary, Philippines, Greece, Slovakia, Italy and so on, take the floor, but it was the national teams from the Islamic Republic of Iran, Bahrain, Syria, Algeria, Egypt, Palestine, Saudi Arabia and UAE winning important bouts and coming with large female delegations.
The Chair of the IFMA Athletes' Commission, Janice Lyn, stated that this has been an important part of the IFMA development to ensure that these countries not only can be part of an IFMA flagship event but also be competitive at the elite level. This was more than achieved especially with the upcoming World Games where IFMA has full gender equality.
Watch all the fights and results at: https://www.youtube.com/c/UAMpro