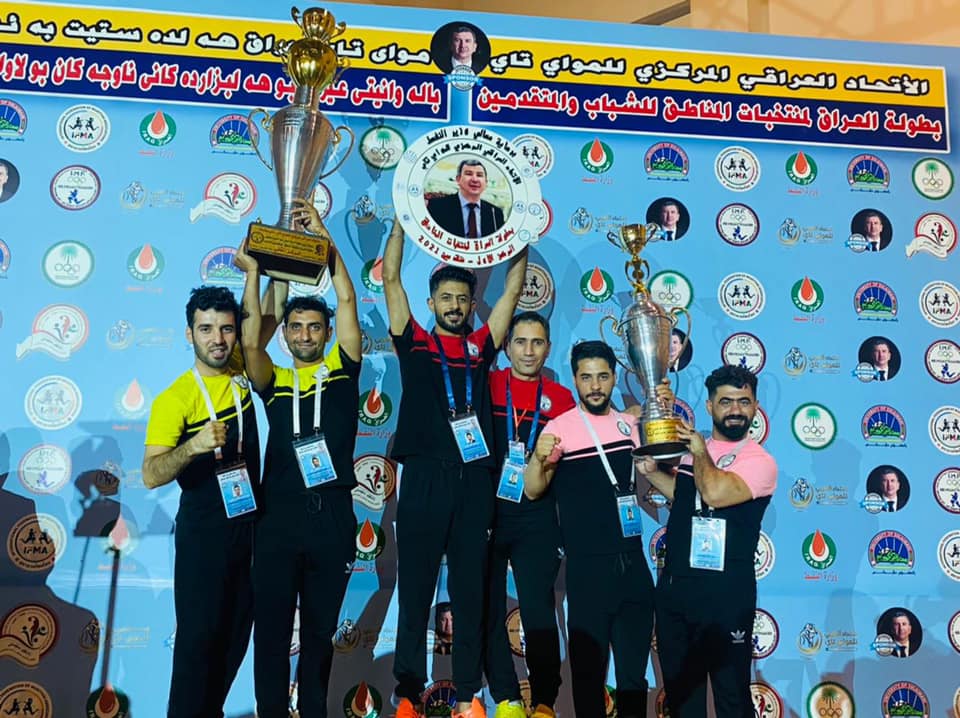 Bagdad wins the Iraqi regional championship in the youth and elite categories.
The Bagdad elite team won first place, collecting 13 medals while the southern region team won second place and the northern region team won third place. The Bagdad youth team also won first place, collecting 14 medals, while the Middle Euphrates team came in second place and the southern region team in third place.
The Iraqi regional championship, which was held under the auspices of the Minister of Oil, Ihsan Abdul-Jabbar Ismail, was attended by the President of the Iraqi Olympic Committee, Raad Hammoudi, members of the Executive Office, Bakhtiar and Harda Raouf, Director-General of Youth and Sports of the region, Shaker Smou, rapporteur of the Parliamentary Youth and Sports Committee, Arzo Mahmoud, and a number of officials from the Kurdistan region of Iraq, former international star Younis Abdel Ali and international football referee Salem Amer.
The President of the Iraqi Muaythai Federation, Mustafa Jabbar Alag praised the great success of the event on the technical and administrative levels, as well as the great support provided by the Minister of Oil, Ihsan Abdul-Jabbar Ismail, for sponsoring the tournament noting that the event is a true rehearsal for the elite international Muaythai championship.
The 3-day national championship was broadcast on national TV.