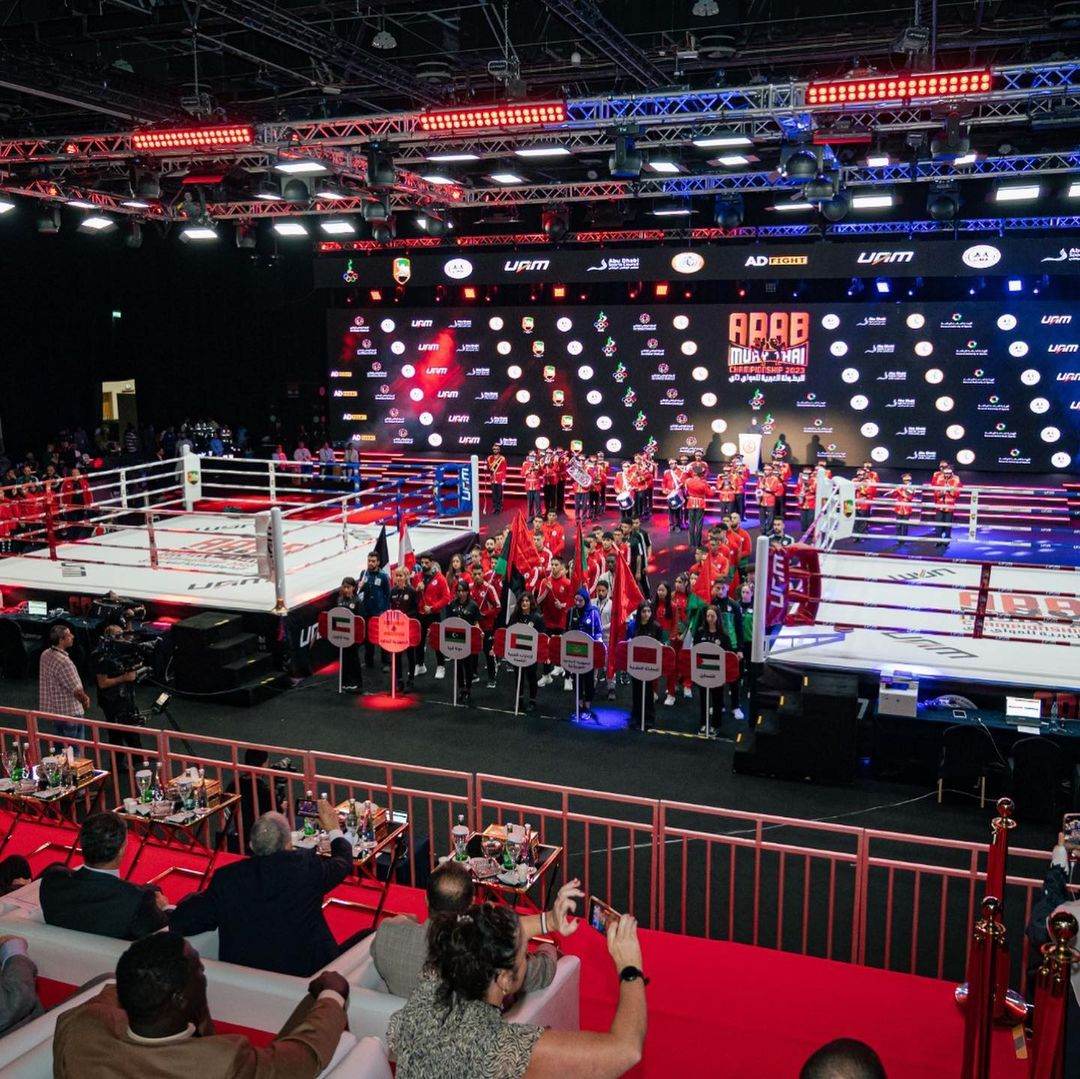 The capital city of UAE, Abu Dhabi, is set for the 2023 muaythai championships with a record number of 20 participating countries.
The ADNEC Convention Center, the pride of Abu Dhabi, will be the center of Muaythai for the next 5 days. The convention center has been transformed into a beautiful Muaythai Village with the stadium showcasing 2 muaythai rings, a medical check center, athletes village and the education forum.
His Excellency Abdullah Al Neyadi welcomed the athletes and delegations at the inspirational Opening Ceremony showing his pride, but more so, being proud of the athletes for many overcoming heartfelt challenges to be part of this event.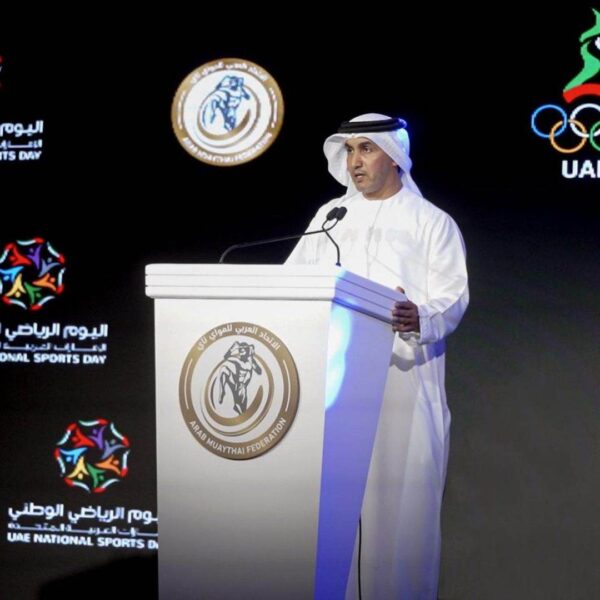 Stephan Fox, the Vice President of GAISF and President of United Through Sports echoed the words of the Asian President of Muaythai, and stated that now more than ever, sport must build bridges in our fragile world and athletes are the perfect example that people can live together under one roof understanding and accepting the differences we have.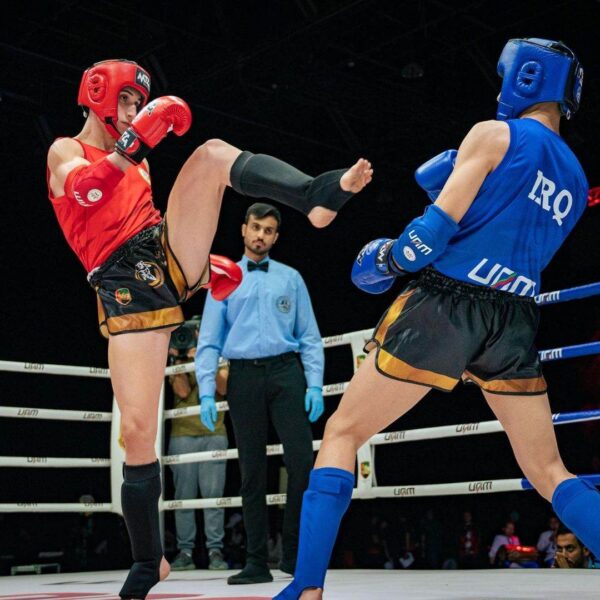 The opening day started with 60 bouts.