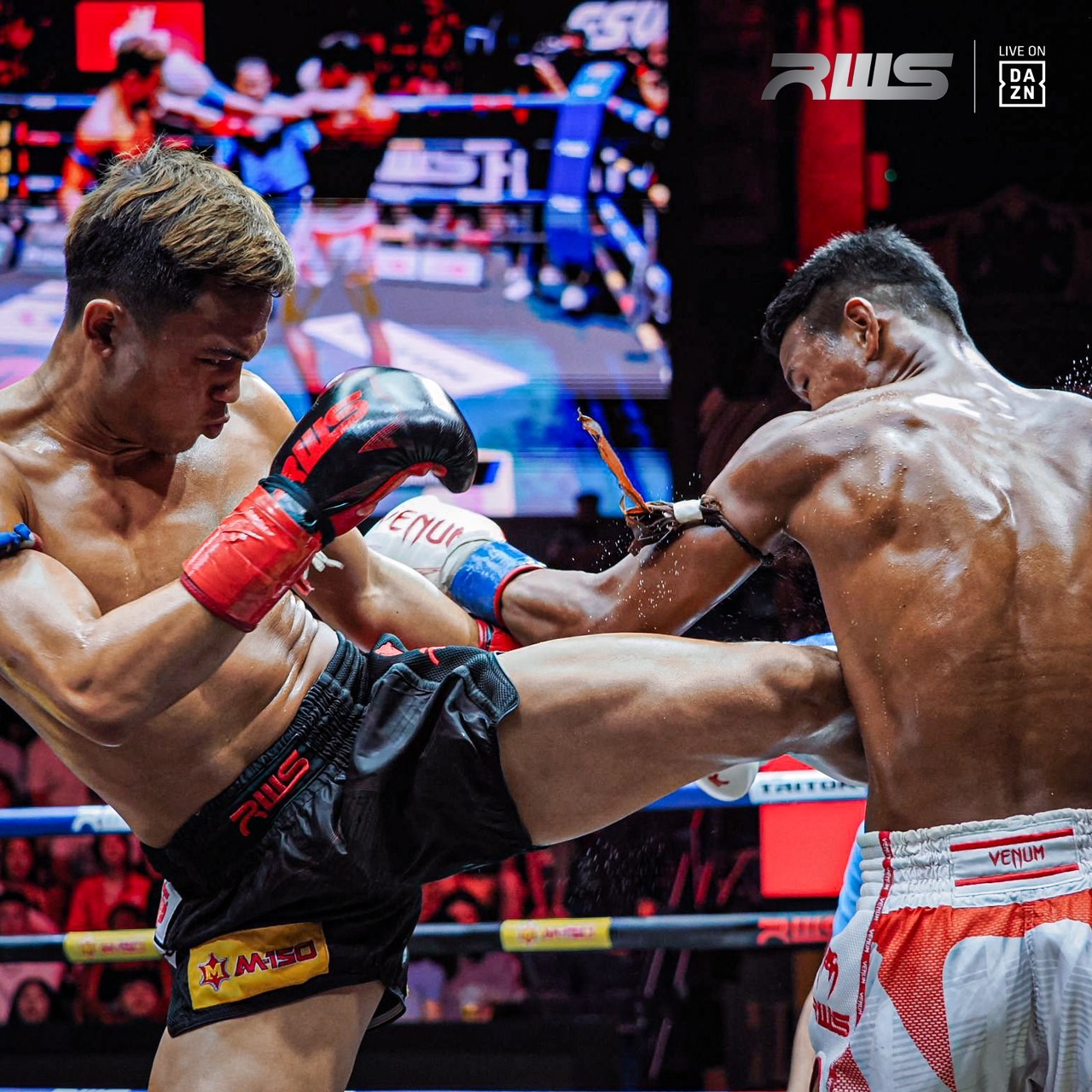 This past Saturday showcased the semi-finals of two weight divisions with the RWS title up for grabs in the male Lightweight Division and the female Bantamweight Divisions.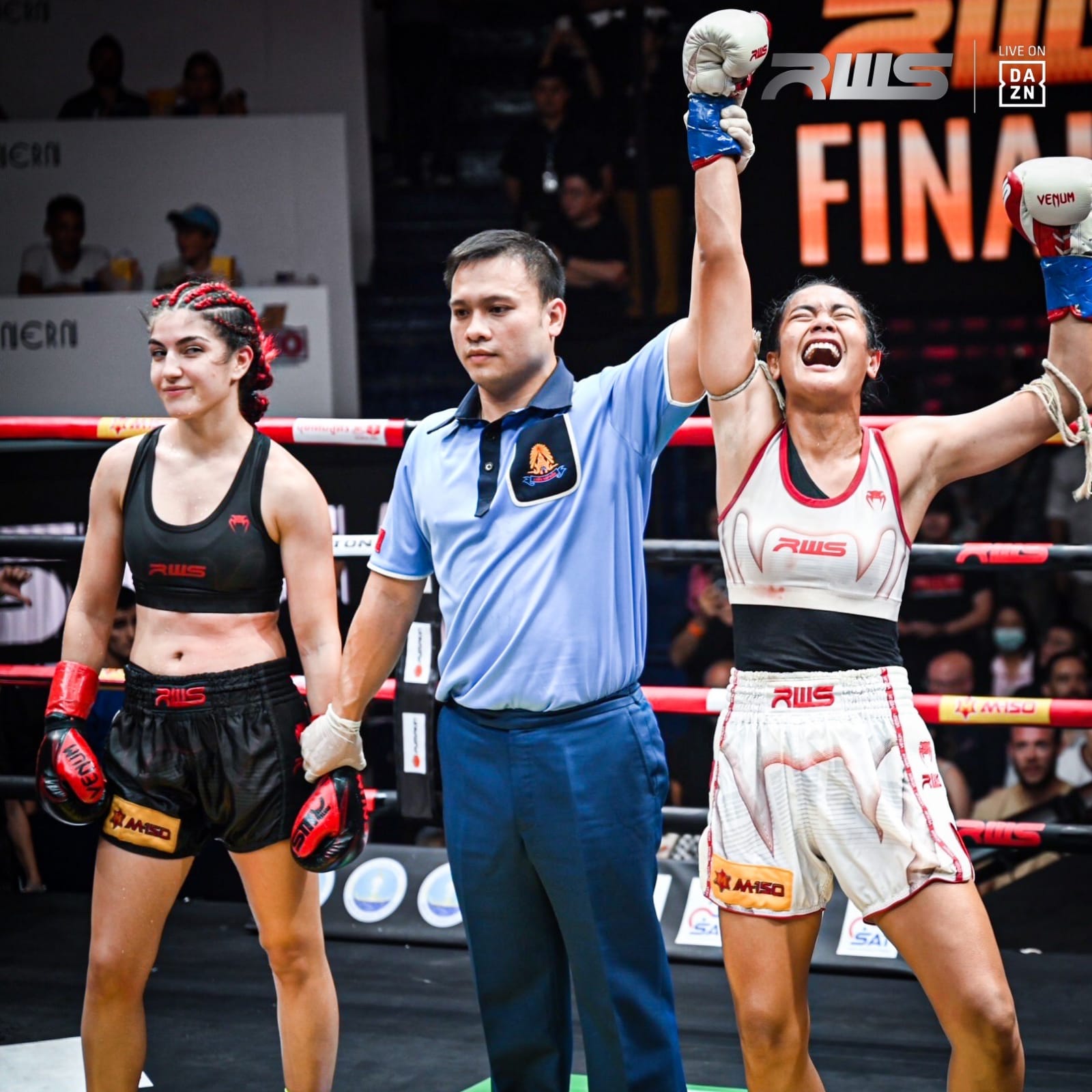 In the female Bantamweight Division, IFMA World Champion, Sevgi the "Ice Queen" from Turkey went toe to toe with Thai superstar, Ngaoprajan from Thailand. This grudge match was one of the most exciting matches of the night and it was Sevgi's hands vs Ngaoprajan's knifey knees. With a determination to fight for her family, Ngaoprajan not only successfully won all 3 rounds and gave Sevgi her first professional loss but also won a bonus of 100,000 baht for performance of the night and solidified her spot in the finals.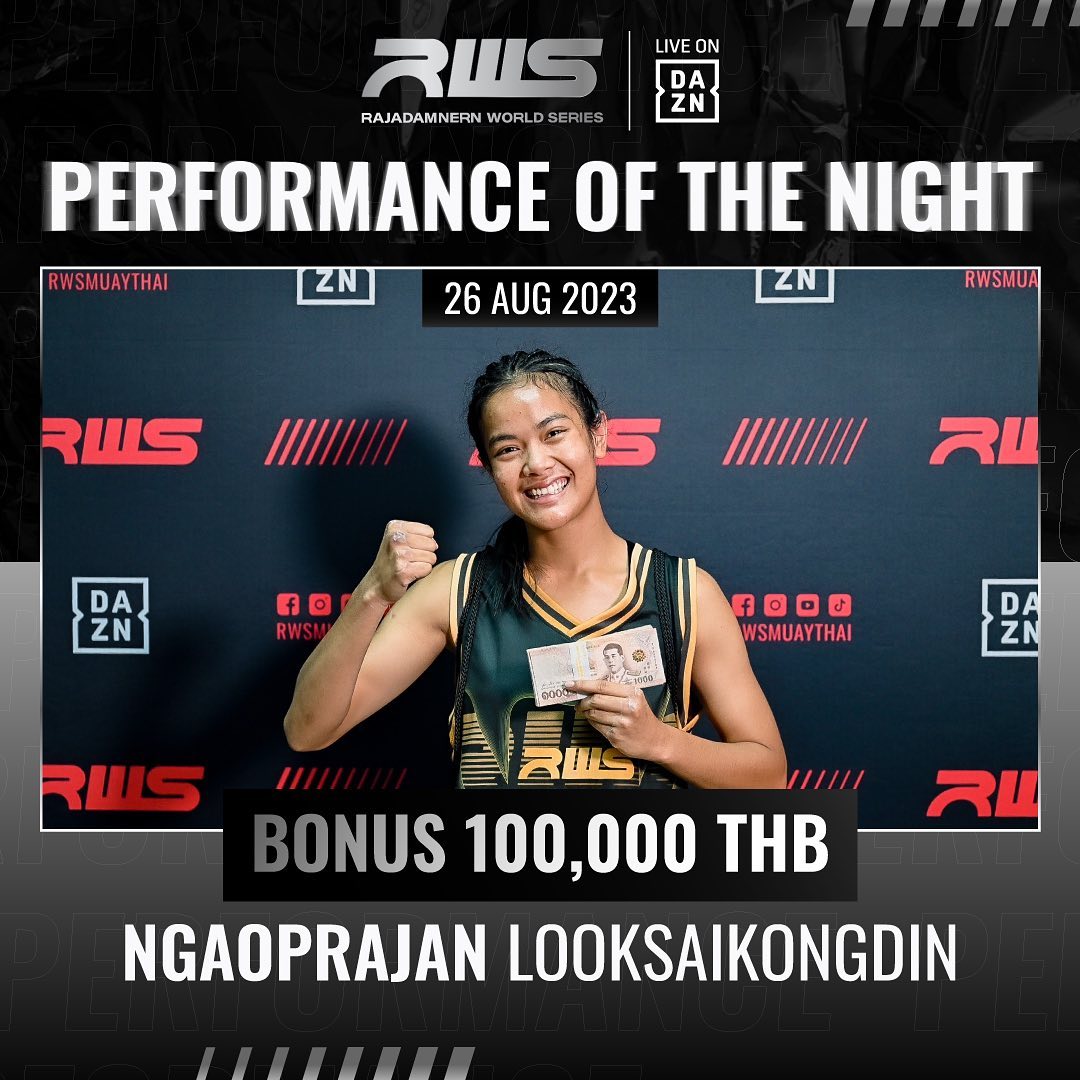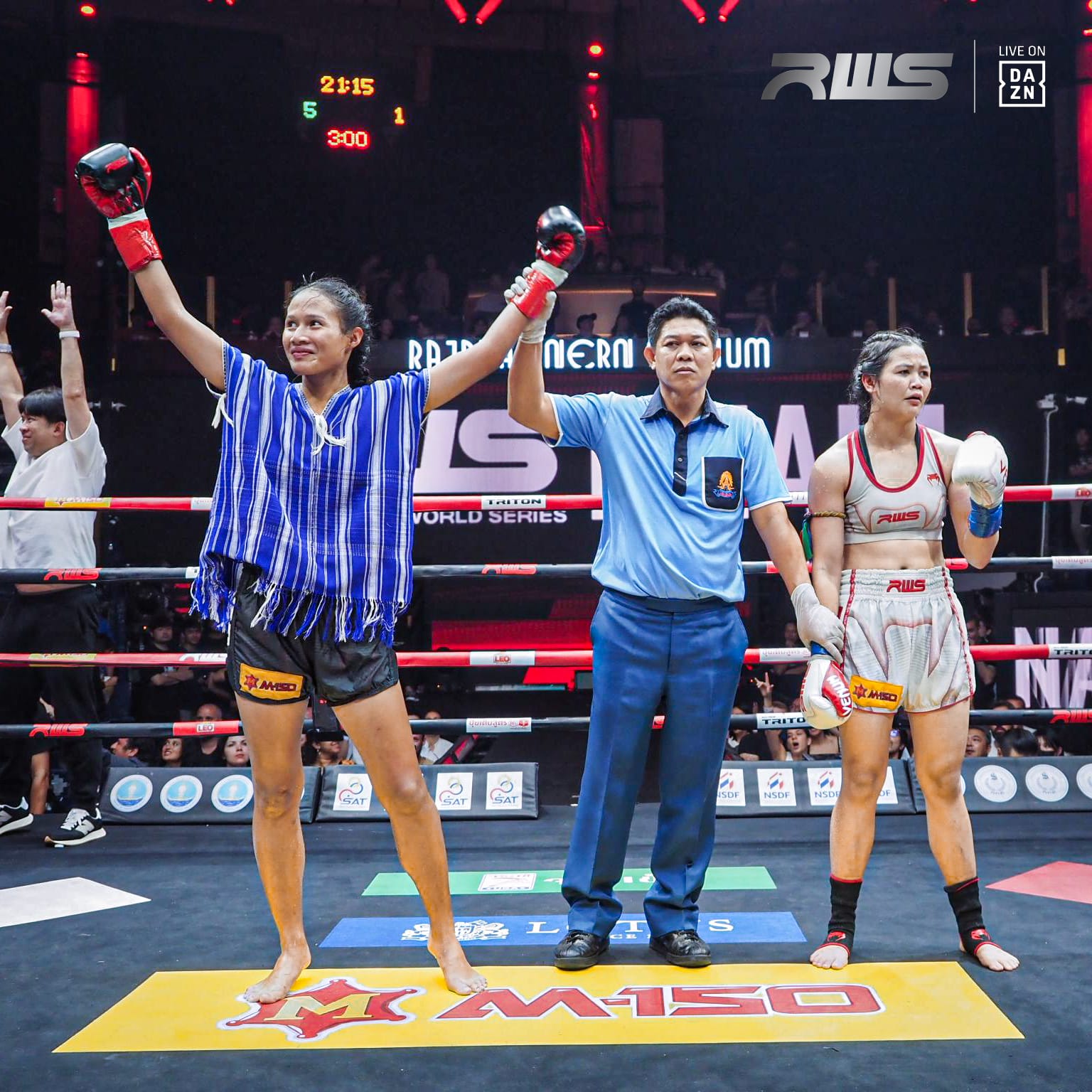 The second semi-final was a nail-biting match between RWS Champion Somratsamee against IFMA gold medalist Kamlaipetch. The precision of Kamlaipetch's left kicks had the champ worried in the first round, but Somratsamee managed to turn things around in the second and third round using her length and pressure to secure her spot against Ngaoprajan in the finals for the RWS Bantamweight Belt and 3 million baht prize money.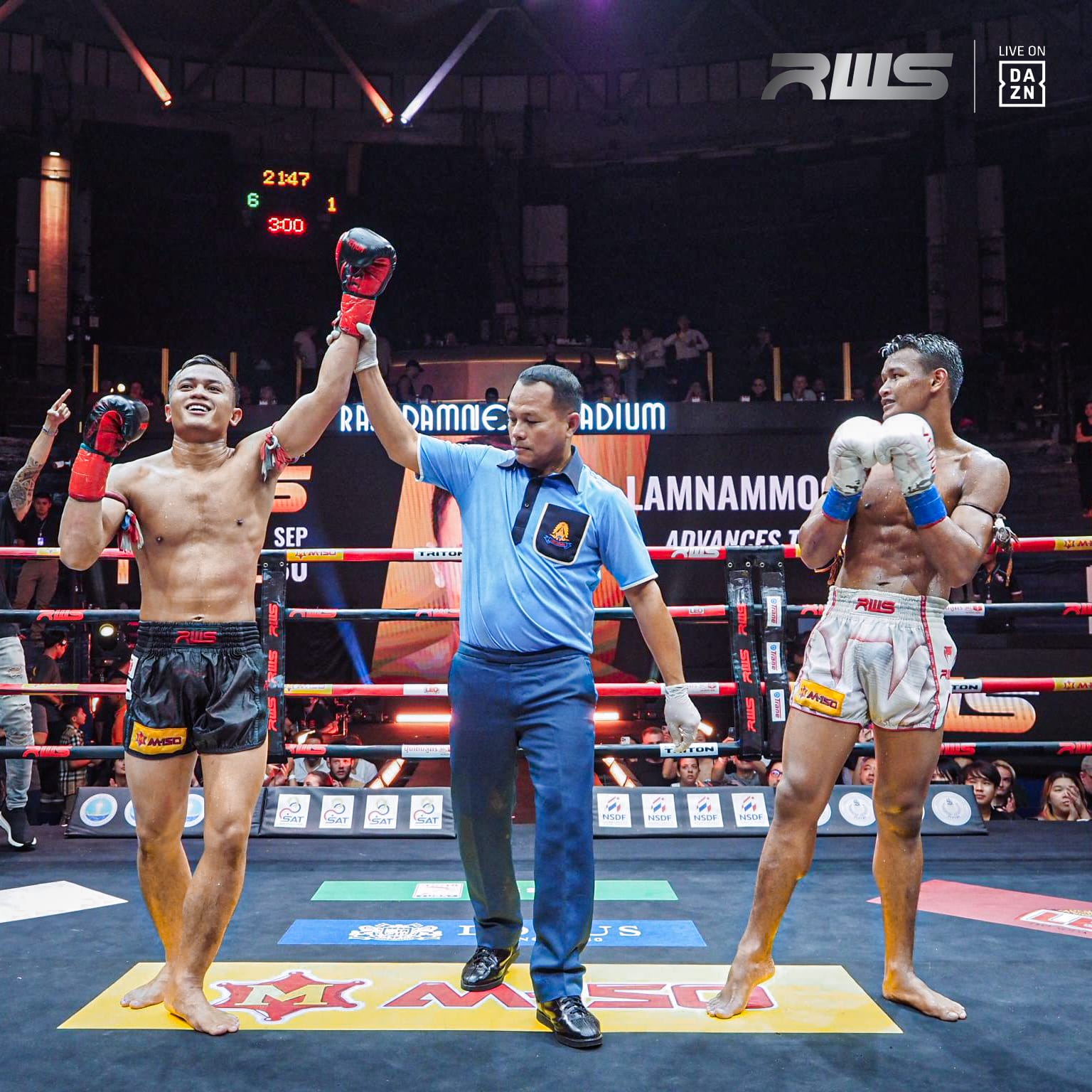 In the male Lightweight Division, Buakhiao from Thailand put on his best performance in a revenge match against current RWS and WMC Champion Lamnammoonlek. Buakhiao poured his heart into the ring throwing everything but the kitchen sink at Lamnammoonlek, but the 2022 fighter of the year's timing, reaction and precision had him one step ahead of Buakhiao every round with Lamnammoonlek securing his spot in the finals.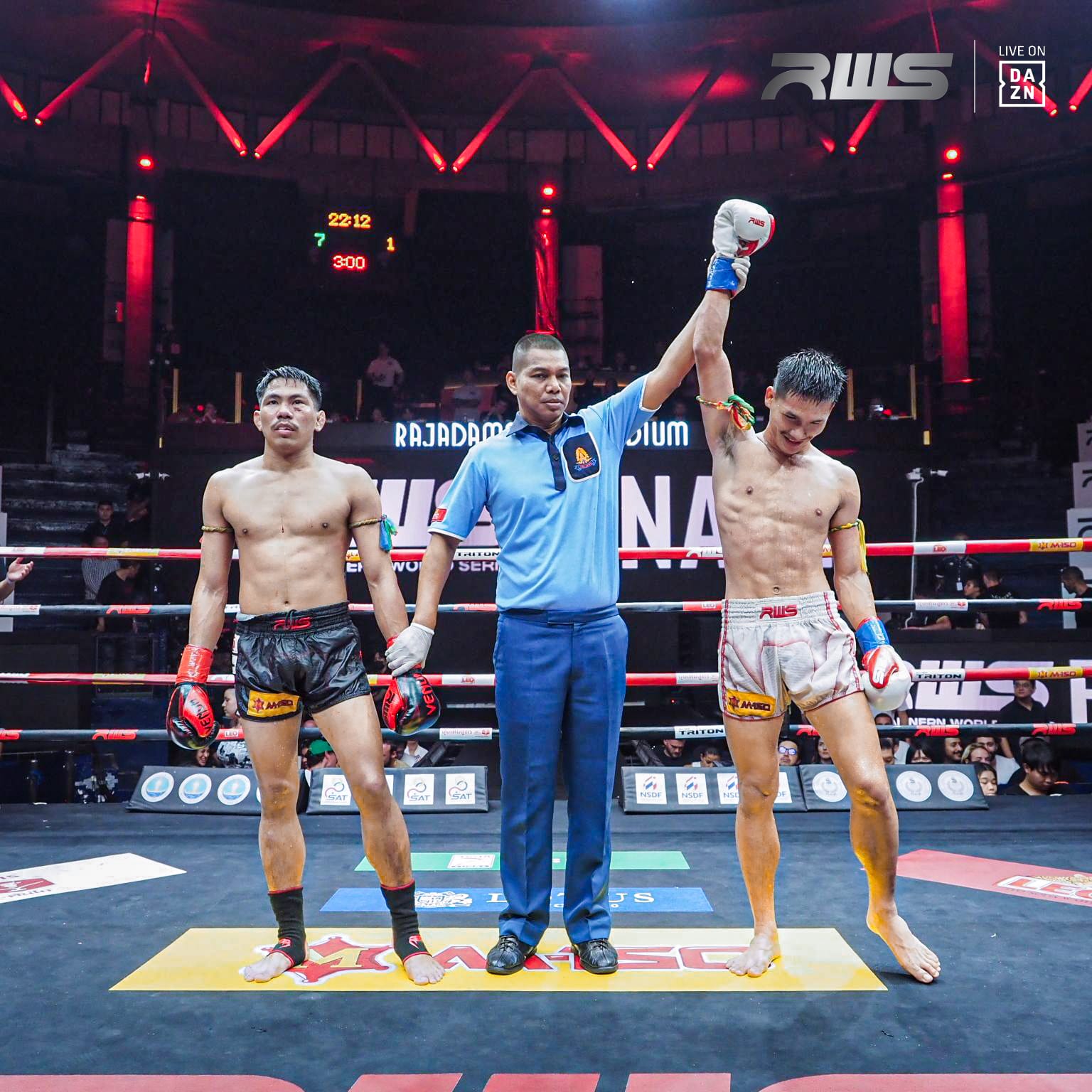 In the last semi-final match, Thai superstar, Petchdam, went head-to-head with Samingdet. Despite Petchdam being the heavy favorite, Samingdet stepped into the ring with sheer will and determination to make it into the finals. In the biggest upset of the night, Samingdet shocked the world by outclassing the favorite, Petchdam in a unanimous decision and booking his spot in the finals with current RWS Lightweight champion, Lamnammoonlek for the title and 3 million baht prize money.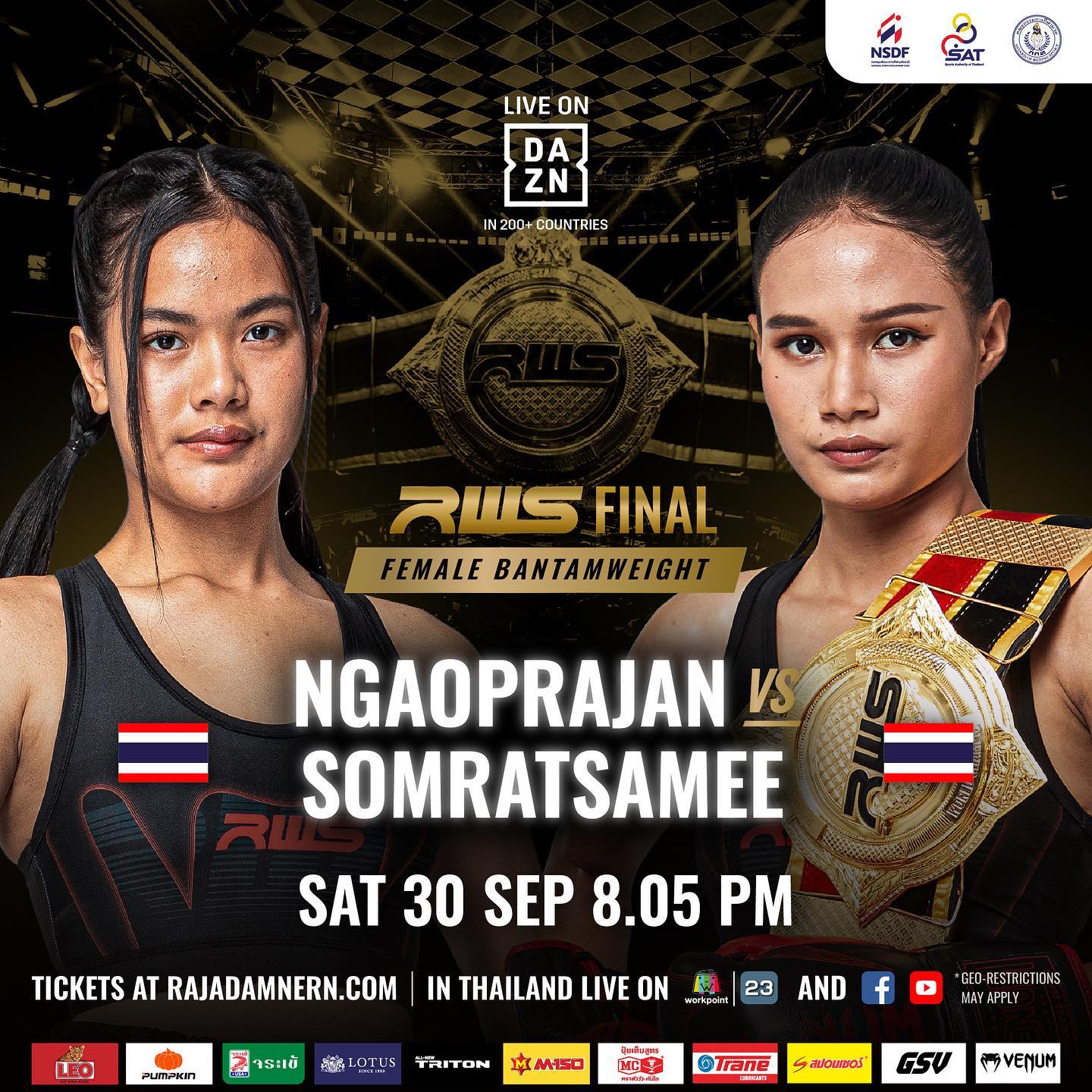 The finals of the Female RWS Bantamweight division will be Ngaoprajan vs Somratsamee.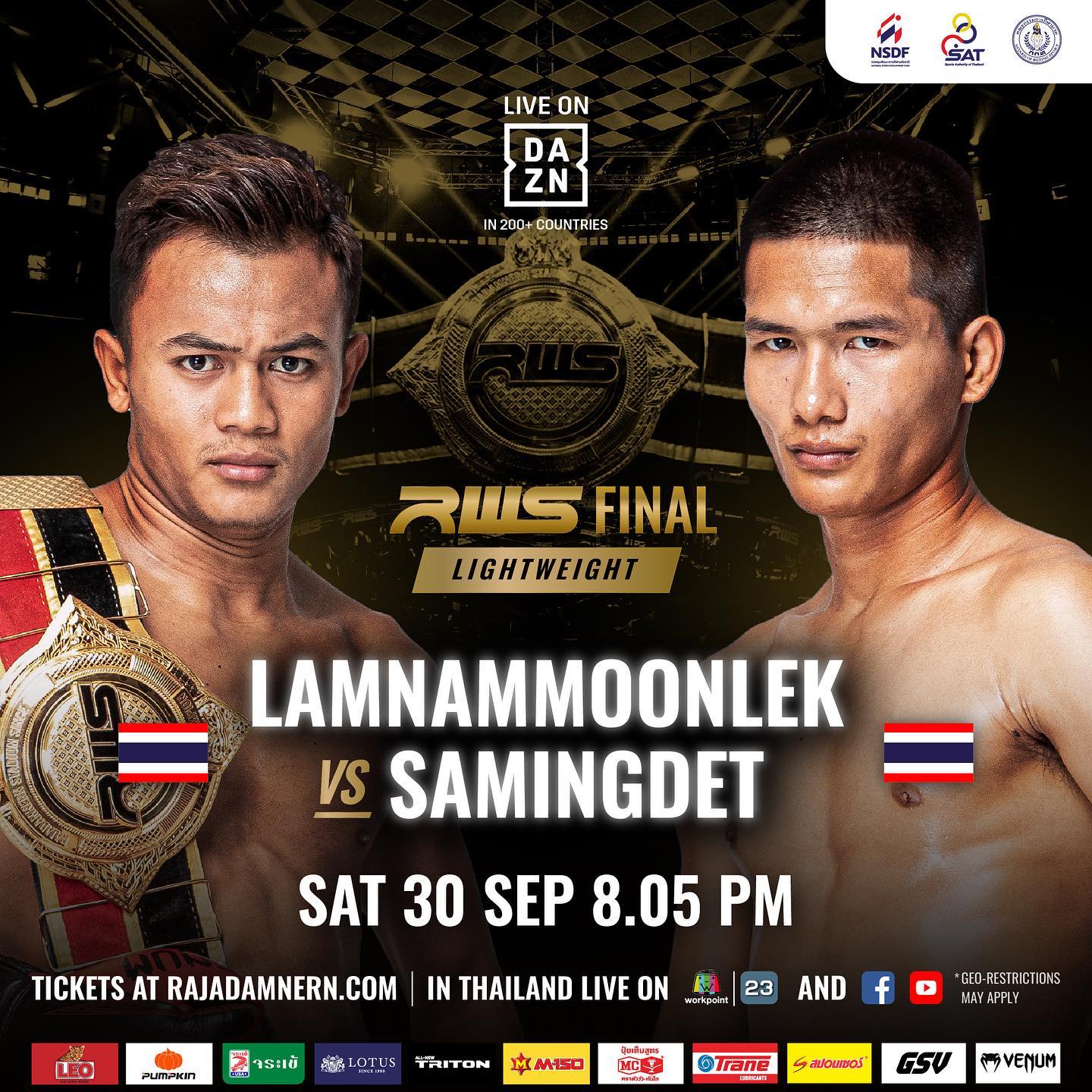 The finals of the Mens RWS Lightweight division will be Lamnammoonlek vs Samingdet.
Good luck to all the athletes in their final preparations!
---