It is a green light for the 31st Southeast Asian Games as Vietnam gears up preparations for the biggest sporting event on this side of the world. Composed of 11 countries, the SEA Games happens every two years, with the Philippines hosting the last one in 2019. It was historic in several aspects: it had the most number of sports played in history with 56 sports and 560 events, venues spread across 23 cities, and participated by 5,630 athletes.
With the looming CoVid-19 pandemic, there were speculations of the event being canceled, but Vietnam's response in crisis management is hailed as one of the world's best. National Olympic Committees across Southeast Asia are now preparing to send delegates to the games scheduled from November 21 to December 2.
The Southeast Asian Games Federation has agreed to 40 sports in total, and venues are divided between Hanoi and Halong Bay. Discussions are ongoing if vaccinations will be a requirement given that the International Olympic Committee has already stated that athletes are not required to have a vaccine for the Olympics.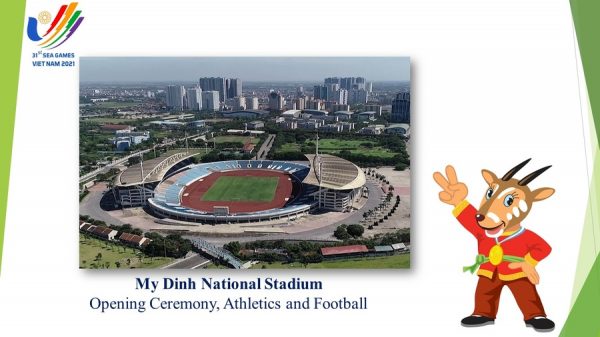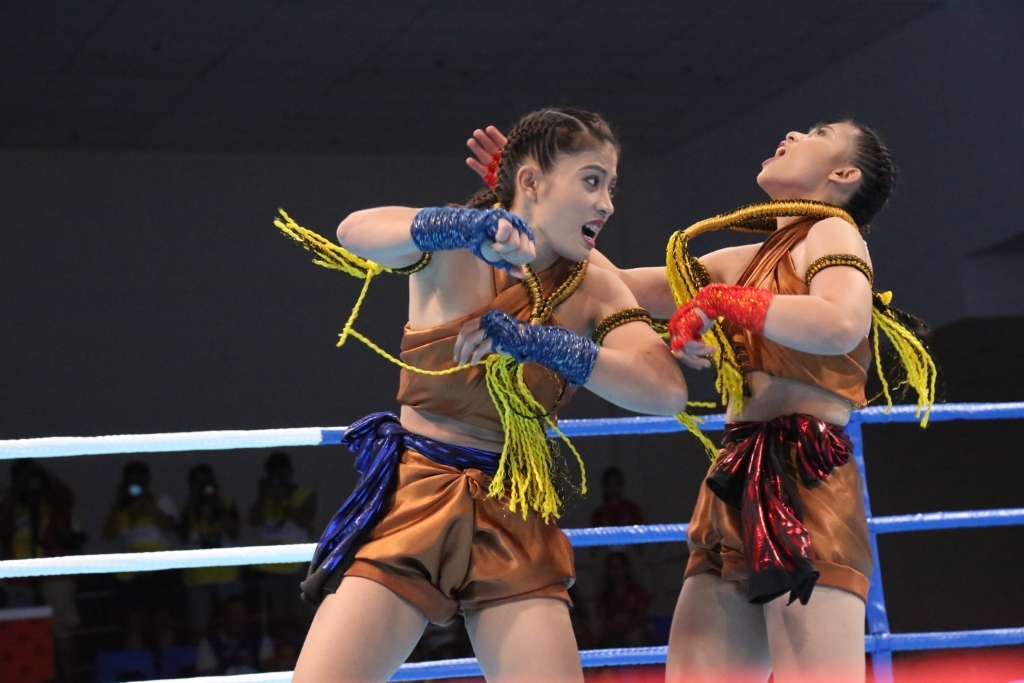 Muaythai in the Games...
Muaythai will see exciting matches in 11 events with five categories each in the male and female divisions, with the heaviest at 81kgs and 63.5kgs, respectively. Vietnam decided to stick with the female waikru doubles as Southeast Asian countries rallied around after its successful completion in the 30th SEA Games.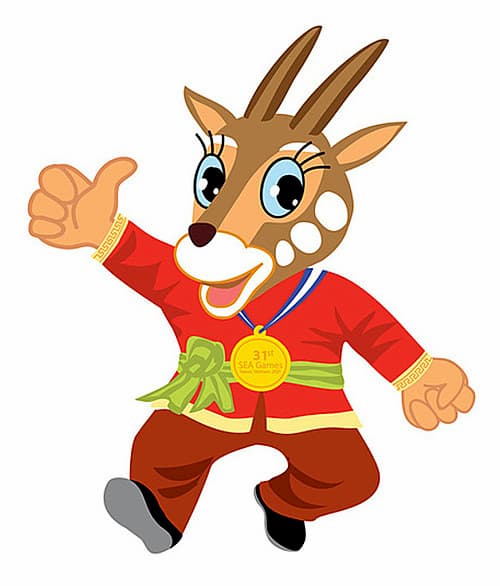 "SAOLA"
In August last year a contest was launched to name the mascot and create a slogan and song for the events, and received a total of 557 entries. The saola design, created by Hanoi artist Ngo Xuan Khoi, was declared the winner for meeting all the criteria laid out by the organizers. The saola is a bovine endemic to the Truong Son mountain range in the central region and listed as endangered.