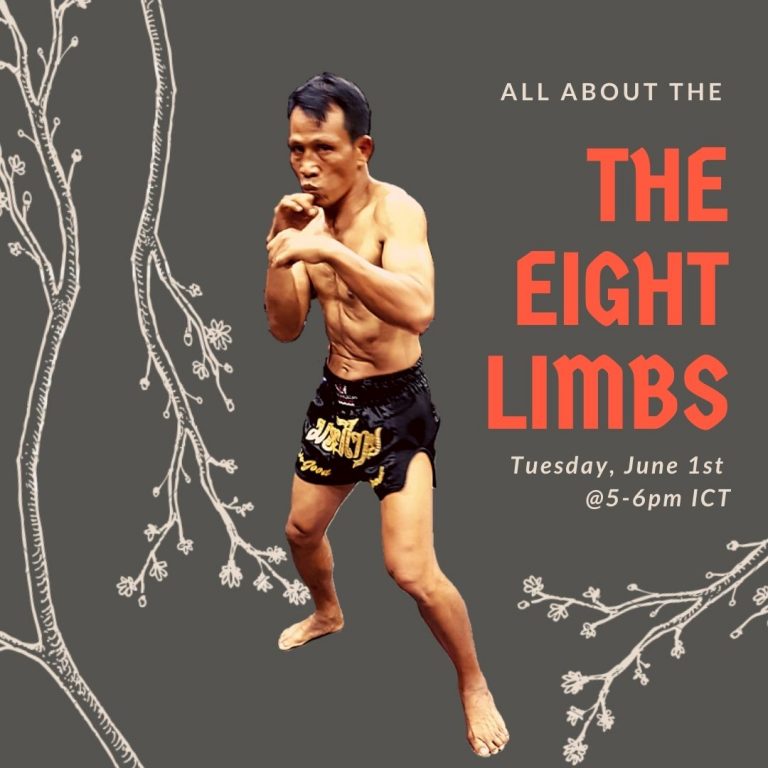 Mongkon Academy Online Class #10
This Tuesday it is All About The 8 Limbs.
Janice will take you through a challenging warm-up with functional exercises that target each of the 8 limbs.
For technique, Janice will focus on long range knee strikes, while Kru Petch will focus on close range weapons.
See you all on the Zoom!