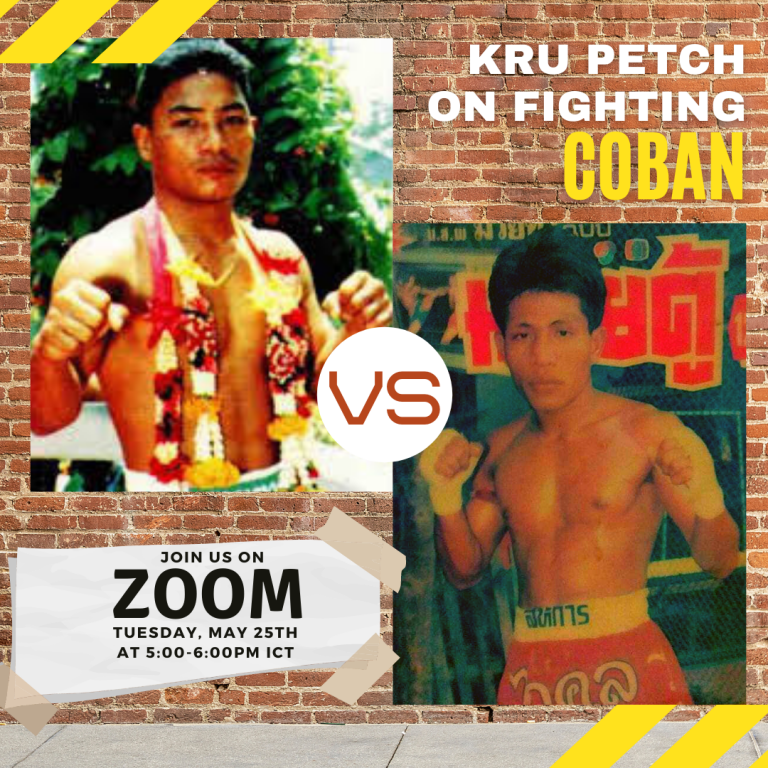 Mongkon Academy Class #8
Tuesday's Class is going to be a goody!
Kru Petch shares with us his story on fighting the Legendary Coban Lookchaomaesaitong and takes us through his techniques and game plan to beat this incredibly strong muay mat nak muay also known as "The Cruncher".
Tuesday's Schedule:
Warm-Up & Technique: Janice takes you through a full body workout with functional exercises, drills and agility exercises for all of the 8 Limbs
Advanced Moves & Strategy on how to fight a Muay Mat fighter like Coban
Guest appearance from one of Kru Petch's students
Be excited because we are for another #ActionPacked Tuesday with #MACrew!
See you Tuesday may 25th @5-6pm ICT from anywhere in the world!