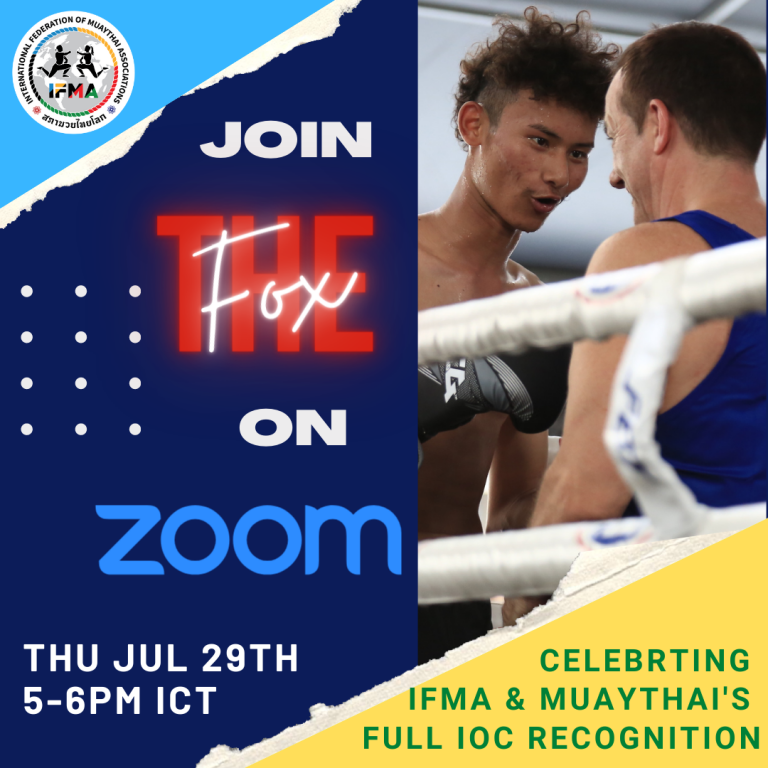 Mongkon Academy Class #28
In honor of IFMA's IOC Recognition and to remember why we started muaythai with the love for the sport, the traditions and values and the fantastic workout, our very own Secretary General, former muaythai champion, the mentor and host of Contender Asia and Challenger will take us through a 1-hour workout together with Thailand's Trainer of the Year and former Thailand Champion Kru Petch and another outstanding muaythai personality and muaythai champion, Chair of the Athletes Commission, Janice Lyn.
Join us: Thursday, July 29th at 5-6pm ICT.
You are never too young, never too old, never too fit or never too unfit.
This is for Every Body.
Let's have some fun!