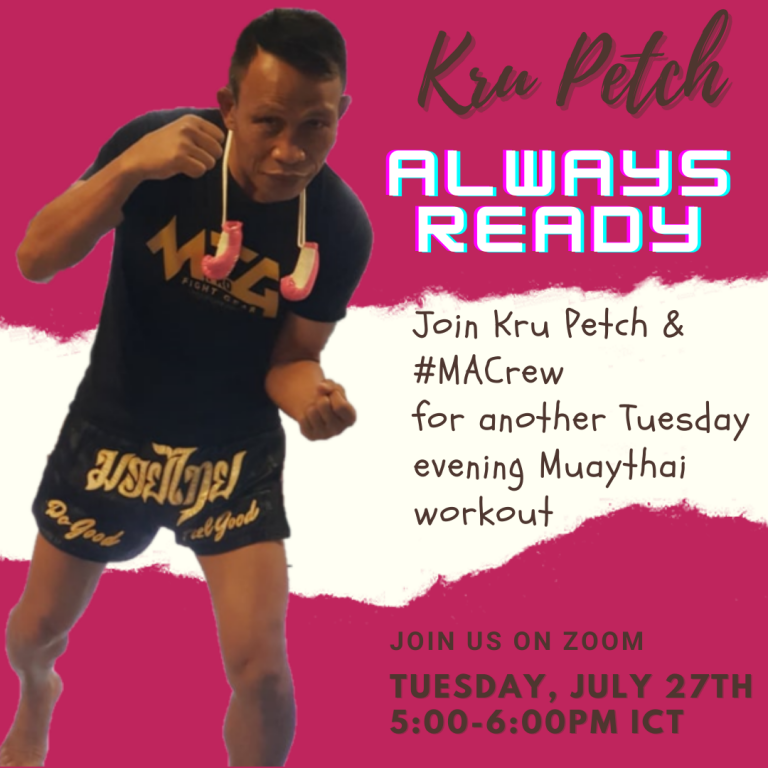 Mongkon Academy Class #27
This Tuesday Kru Petch has a bunch of counter kick tricks up his sleeve. Get ready to sweat with Demolition Man's return warm-up and be amazed by some clever unorthodox "counter to kick" techniques by the master himself, Kru Petch.
Join us Tuesday, July 27th, 5-6pm ICT!