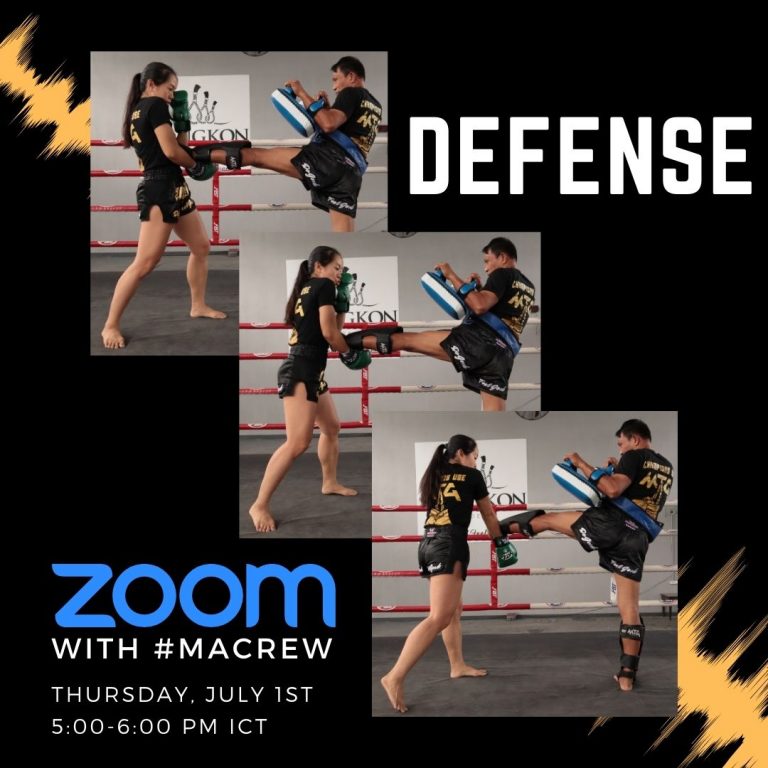 Mongkon Academy Class #19
This Thursday #MACrew is continuing the theme of DEFENSE and counter attacks.
Demolition Man promises a killer warm-up that includes the use of a skipping rope so don't forget to bring them to our virtual class space!
Kru Petch and Janice go over basic lower body defensive techniques and counter attacks to go along with the defense.
Join us from 5:00-6:00pm ICT!