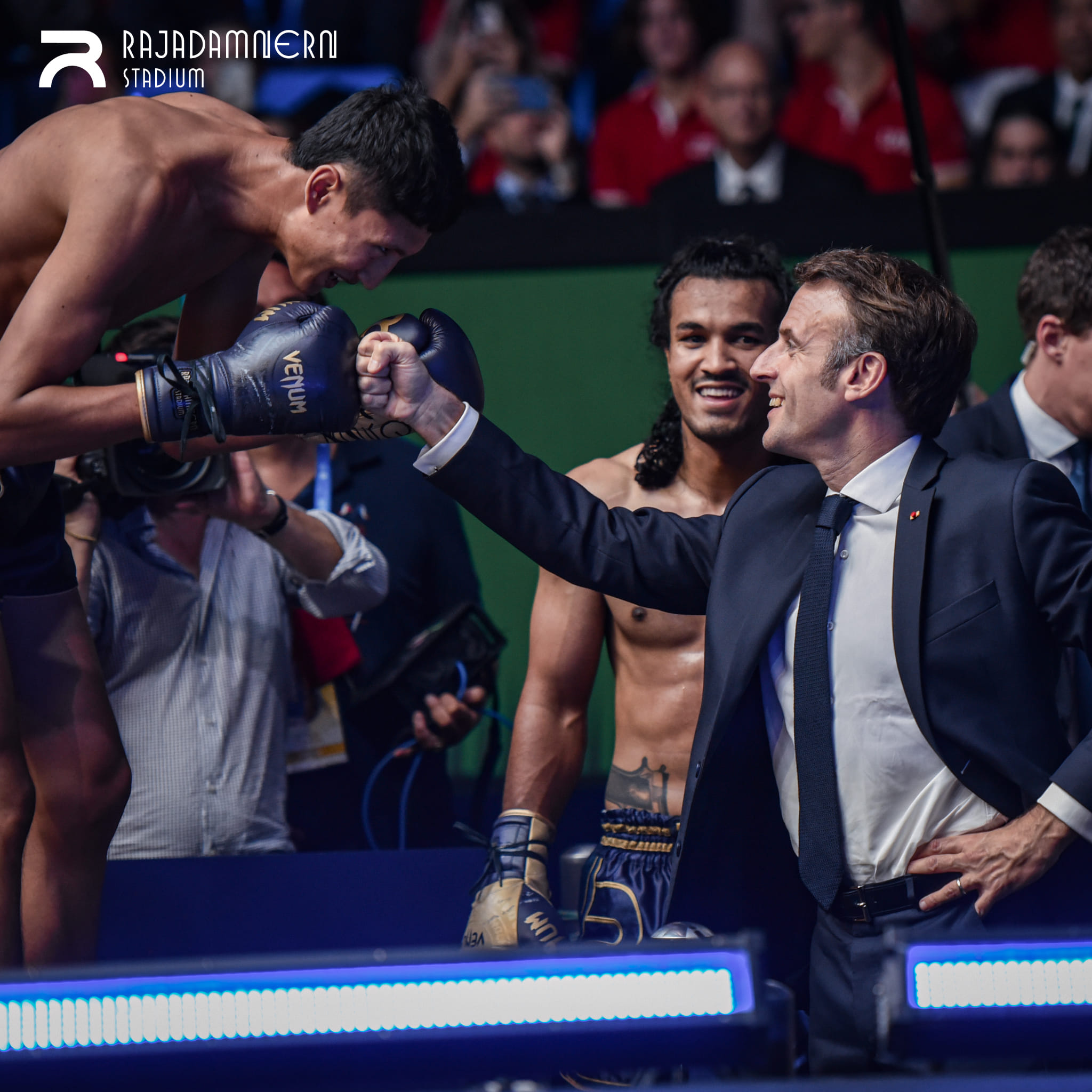 The United Through Sports World Youth Festival and the APEC 2022 have seen many high caliber sport and political officials.
The IOC President, Thomas Bach, IPC President, Andrew Parsons, SOI President, Tim Shriver, the 8th UN Secretary General and the list is endless… all have been part of this fantastic initiative.
There have been many Muaythai competitions and events organized by IFMA and Friday night saw the famous Rajadamnern Stadium, another partner of IFMA, having a visit from the French President, Emmanuel Macron coming to see and experience firsthand, muaythai.
Paris, the host of the 2024 Olympics will see the world of sport coming together and the French President has given all thumbs up for Muaythai as an Olympic recognized sport.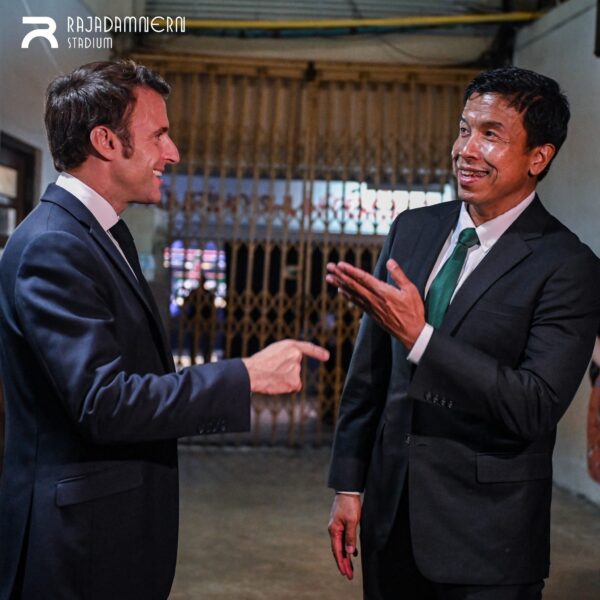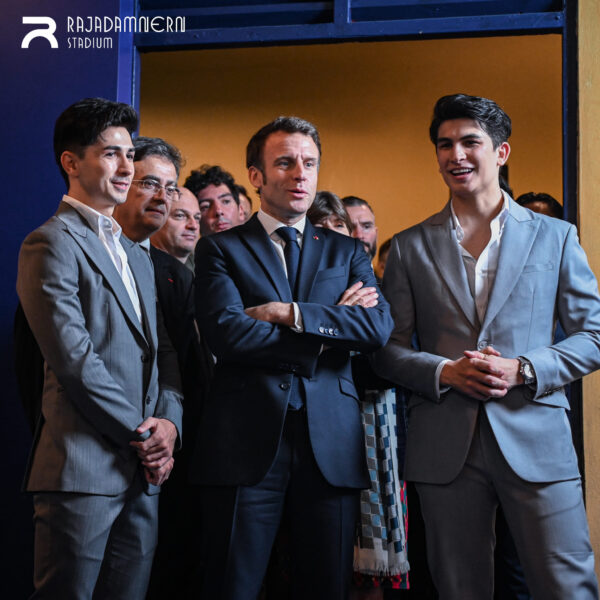 The Bangkok Governor Mr. Chatchart Sittipunt was also on site to welcome the President and also accompanied by Antoine Pinto and Leo Pinto, the French Muaythai brothers who explained the art and sport of Muaythai at the stadium to the President.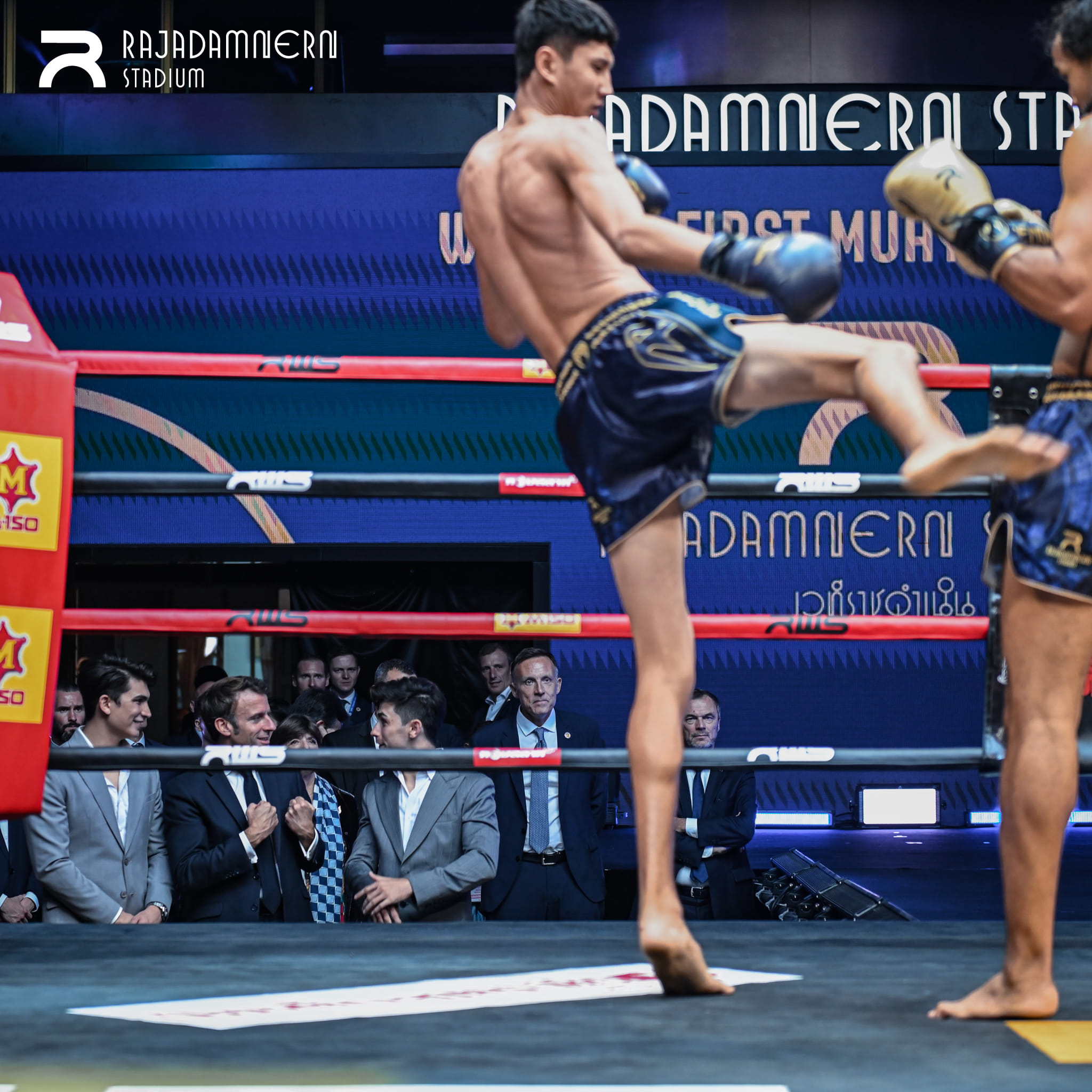 Vive la France and thank you Monsieur Presidente!