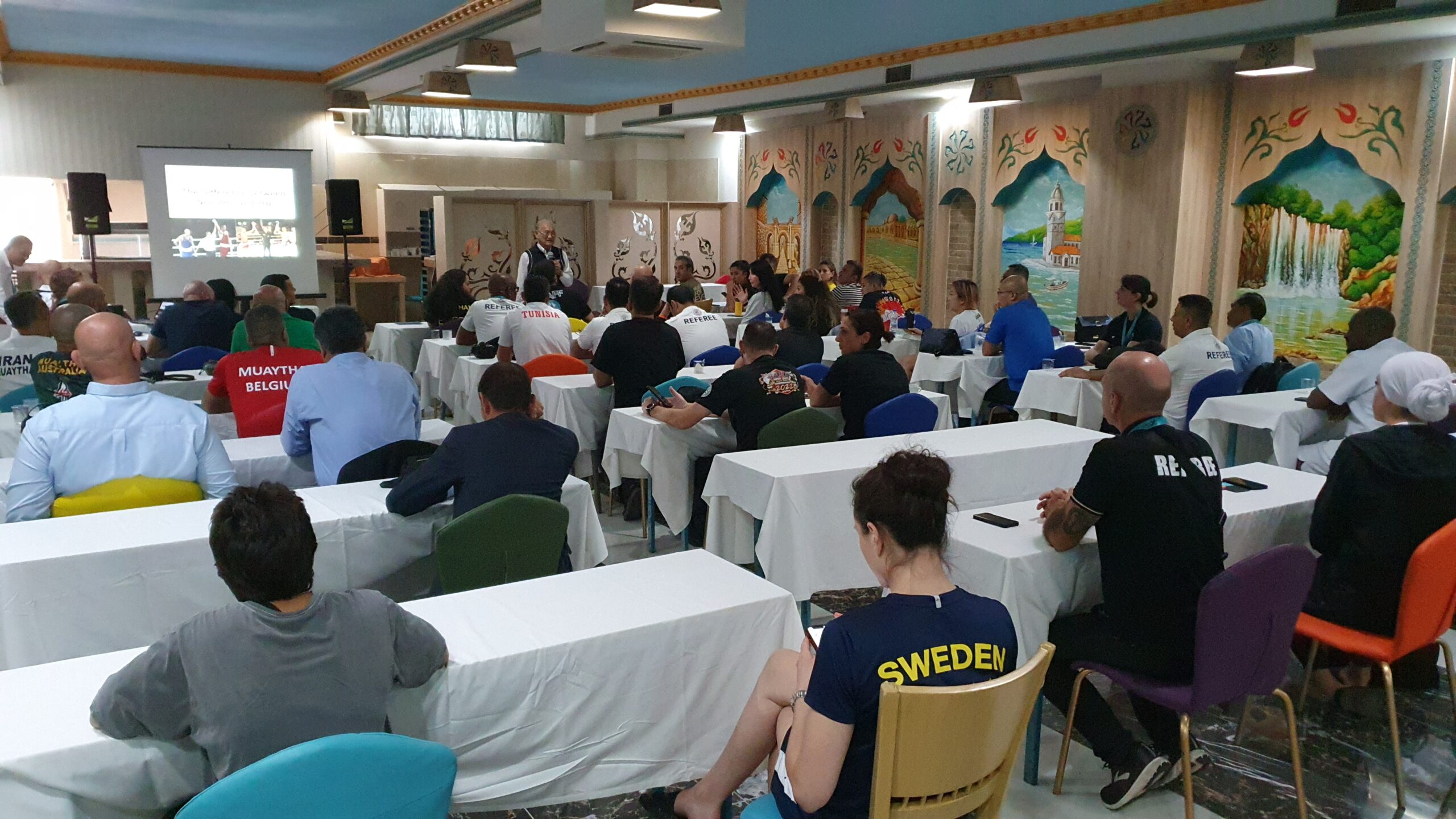 The IFMA Youth World Championships 2023 hosts the first WMC Referee and Judges Course in Antalya as part of the One Standard Muaythai and IFMA Education Program. This course celebrates and highlights IFMA and WMC working together closely since 1995 with the unification of IFMA and WMC taking place in 2019 as part of the muaythai IOC recognition process.
Athletes can participate under both IFMA round robin rules or WMC single competition rules with the opportunity to participate in all IOC recognized events including the Eurpoean Games, Indoor Asian Games, World Combat Games, World Games, etc as for IFMA, the word, "Amateur" does not exist as we are muaythai from the grassroots to the elite.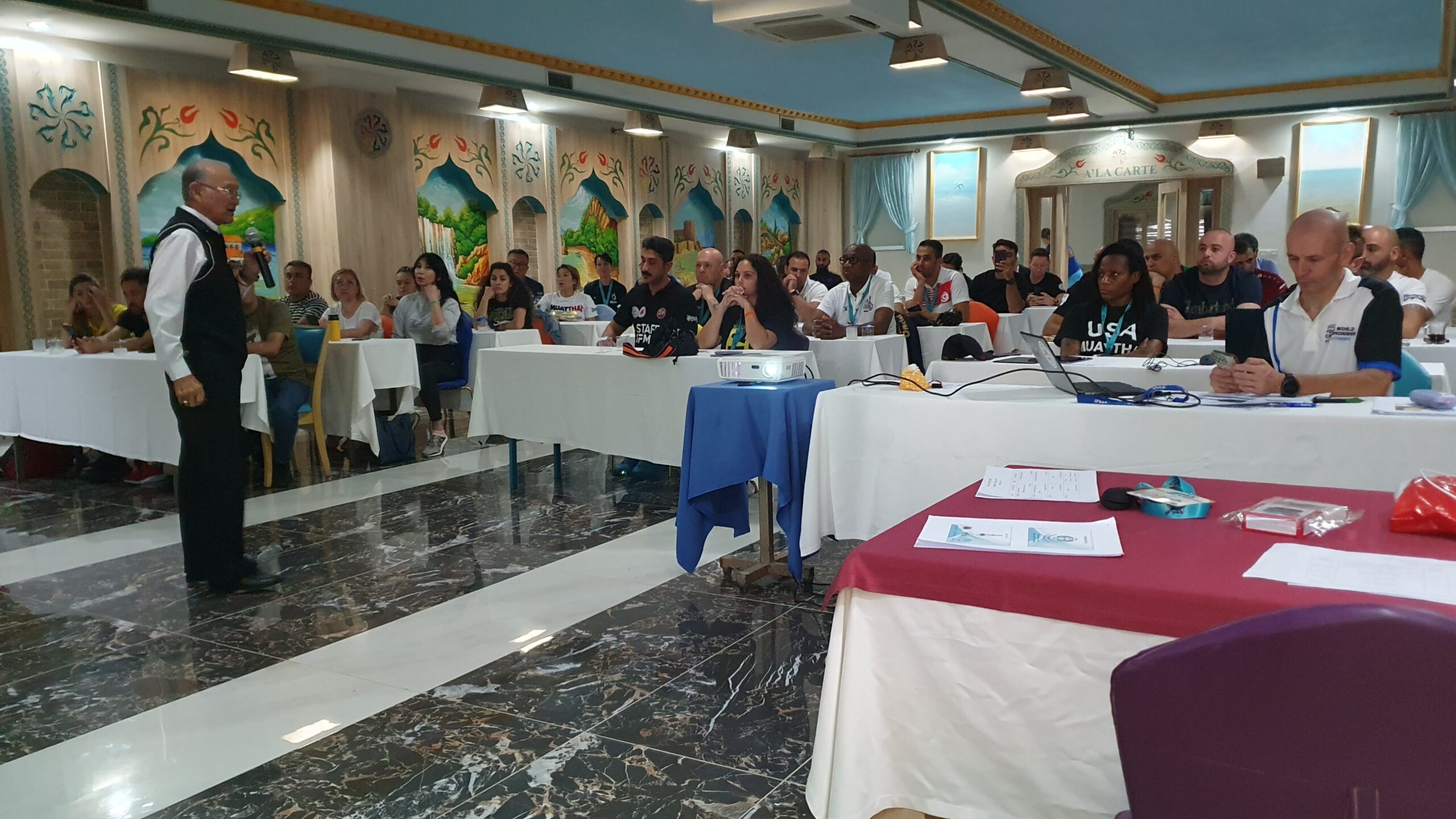 Day 1 was opened by IFMA President Dr. Sakchye Tapsuwan who shared his extensive knowledge and experience with an overview of basic foundational knowledge of Referee and Judge duties regarding fair play on and off the field of play.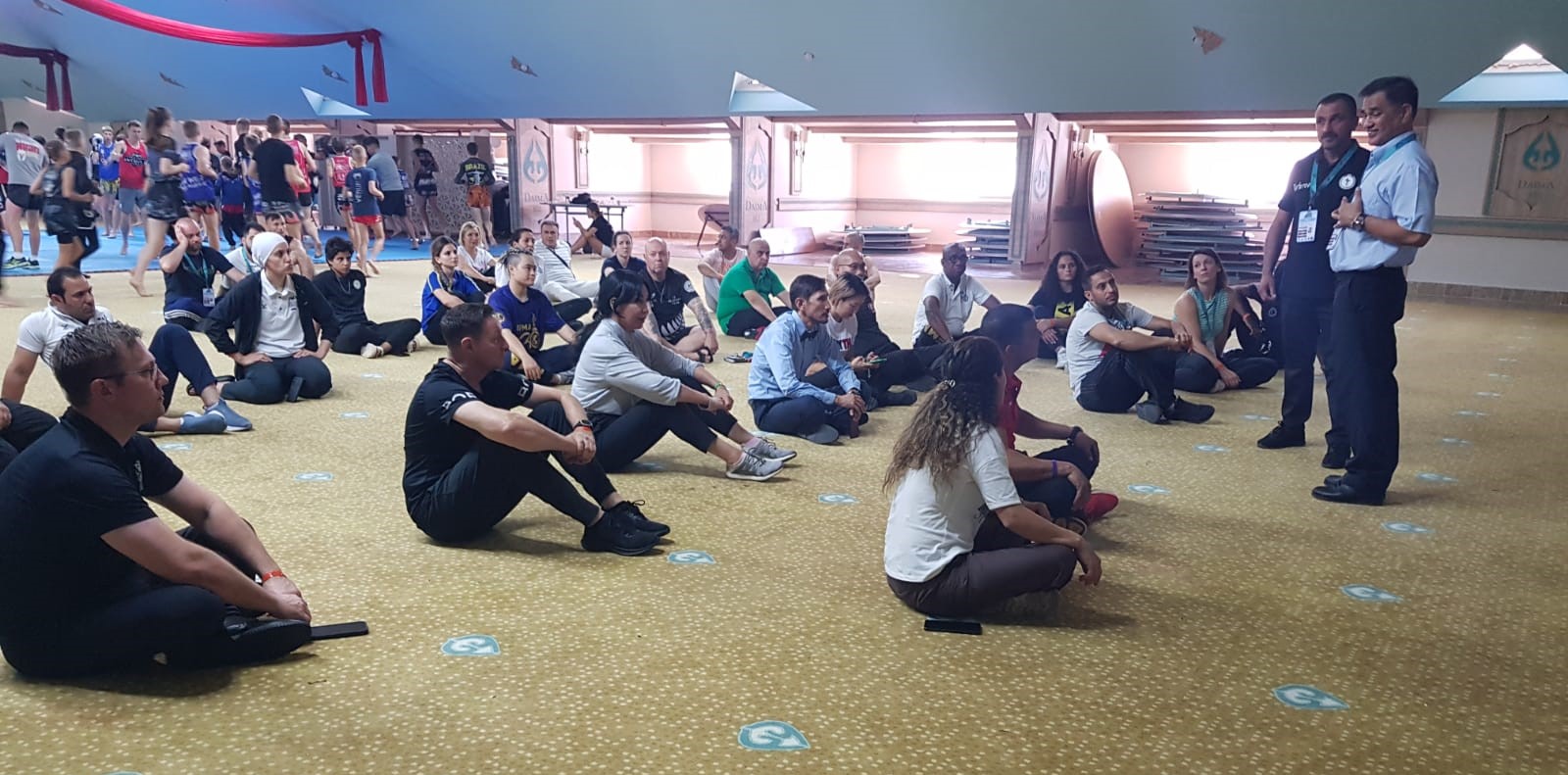 Day 2 was led by esteemed Head Referee of the historic Lumpinee Stadium, Ajahn Thanong, who first debuted at Lumpinee Stadium as a referee in 1990 at the young age of 27 years old. With over 30 years of experience and having refereed over 10,000 bouts and judged over 20,000 competitions, Ajahn Thanong has many accolades to his name throughout his impressive career and commitment to the health and safety of the athletes. He has received the award for Best Referee of Lumpinee Stadium 3 times and also received the prestigious Boxing Council News Award on 3 occasions.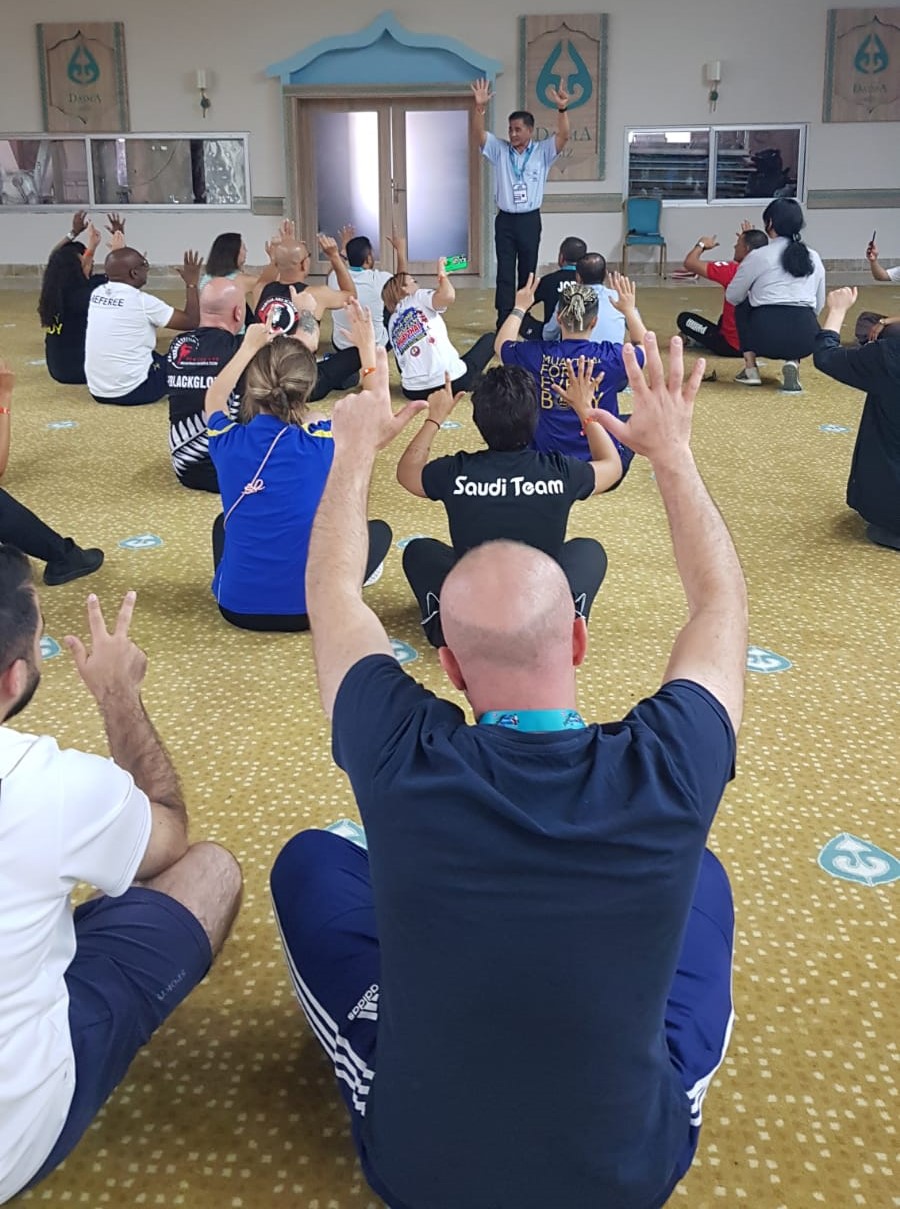 Ajahn Thanong stated that he feels honored to lead this first WMC R&J course to build and enhance the development of the performance of all referees and judges. He further stated that it will take time to develop the international referees and judges but he is motivated and committed to share his knowledge to enhance quality of the WMC referees and judges to help protect the health and safety of the athletes in the spirit of sport.