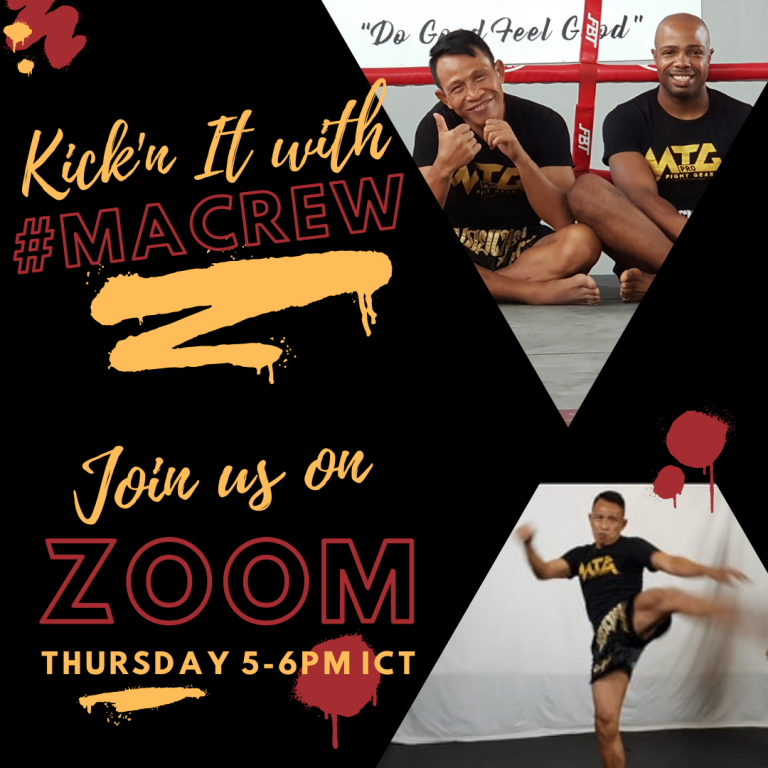 Mongkon Academy Class #21
This Thursday we are focusing on Kicks after assessing last class and basic technique.
Kicks are the hardest technique to grasp so we're drilling and strengthening kicking technique the entire class.
Janice will lead the warm-up with cardio and functional leg exercise and go over some drills to help with basic kicks.
Kru Petch and Demolition Man will join forces for more basic kicking techniques and combos.
Join us Thursday 5-6pm.