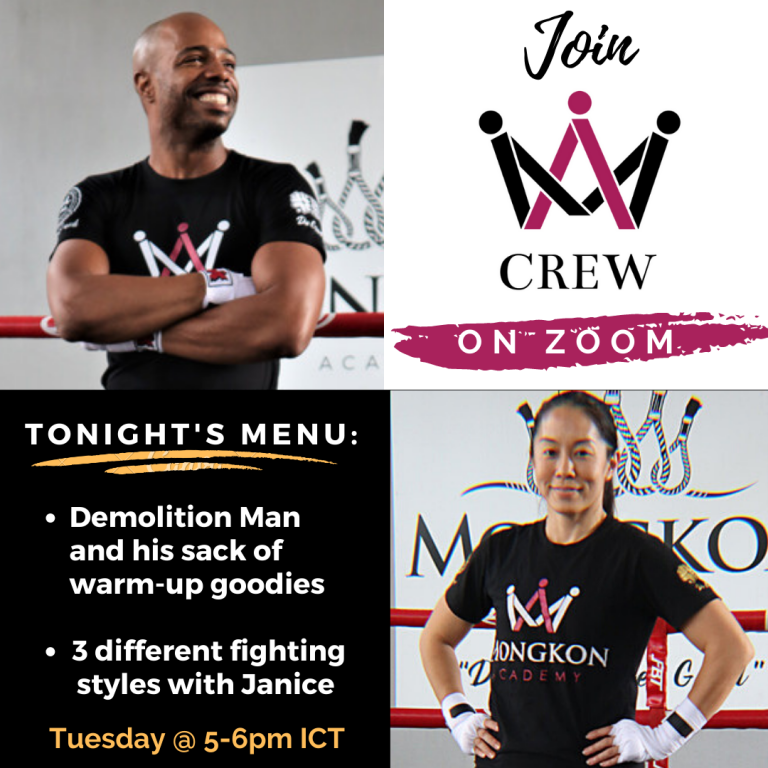 Mongkon Academy Class #16
This Tuesday Mongkon Academy is back in action right off the bat with a variety of Warm-Up goodies from Demolition Man. Janice will also take you through a variety of fighting styles sure to bring up your muaythai IQ.
Join us for another action packed Muaythai Class 5-6pm ICT!