The historical Olympic Museum was the venue for the 4th World Combat Games meeting to be held in October next year in Riyadh, Saudi Arabia.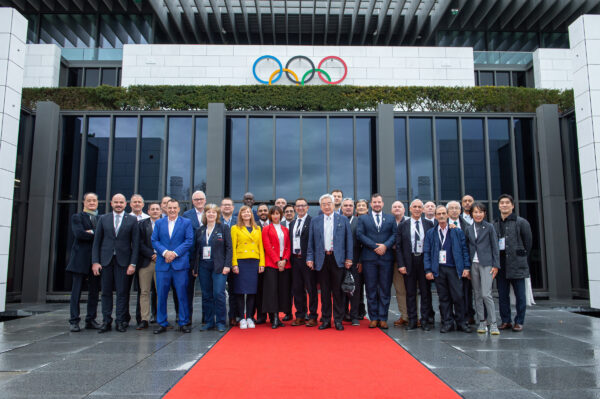 The meeting was attended at the highest level by SportAccord President Ivo Ferriani who delivered the welcome address to all leaders of the 15 Combat Sport IFs in attendance. President Ferriani shared his own family's love for combat sports and acknowledged the inherent values of respect, honour and discipline that all practitioners of such sports are enriched with. He went on to outline the importance of this multi-sport event towards promoting cultural and sporting exchange. He highlighted that the disciplines included in the Games came from 3 of the 5 umbrella groups of AIMS, ARISF and ASOIF.
Stephan Fox, Chair of the Combat Sports Committee and AIMS President made a special welcome to the delegation from the Kingdom of Saudi Arabia and thanked them for the important preparations done so far towards the Games. He further stated that the event would not only entail a programme of sport competitions, but reported that discussions were already in motion with the LOC to ensure that the event would be an all-inclusive event at which Paralympic and Special Olympic disciplines would be included. Further the event would include a conference programme, masterclass workshops and martial arts exchange initiatives, and the first ever World Combat Games awards gala.
Diamil Faye, Senior Advisor of the Olympic Committee of Saudi Arabia, delivered a detailed presentation on the preparations and logistical planning of the Games. He was supported in the presentation by Amro Turkistani and Majed Basonbul who presented on the sports operations and venues planning respectively.
The venue that has been selected for the entire event is the Green Halls – Prince Faisal bin Fahad Olympic Complex which will provide a one-stop venue large enough to house the competitions of the 15 participating combat sports over a staggered competition programme over 3 main types of different Fields of Play.
The participating combat sports and martial arts International Federations expressed their gratitude to the LOC and the GAISF/SportAccord office for working together to ensure an unforgettable experience for the participating athletes.