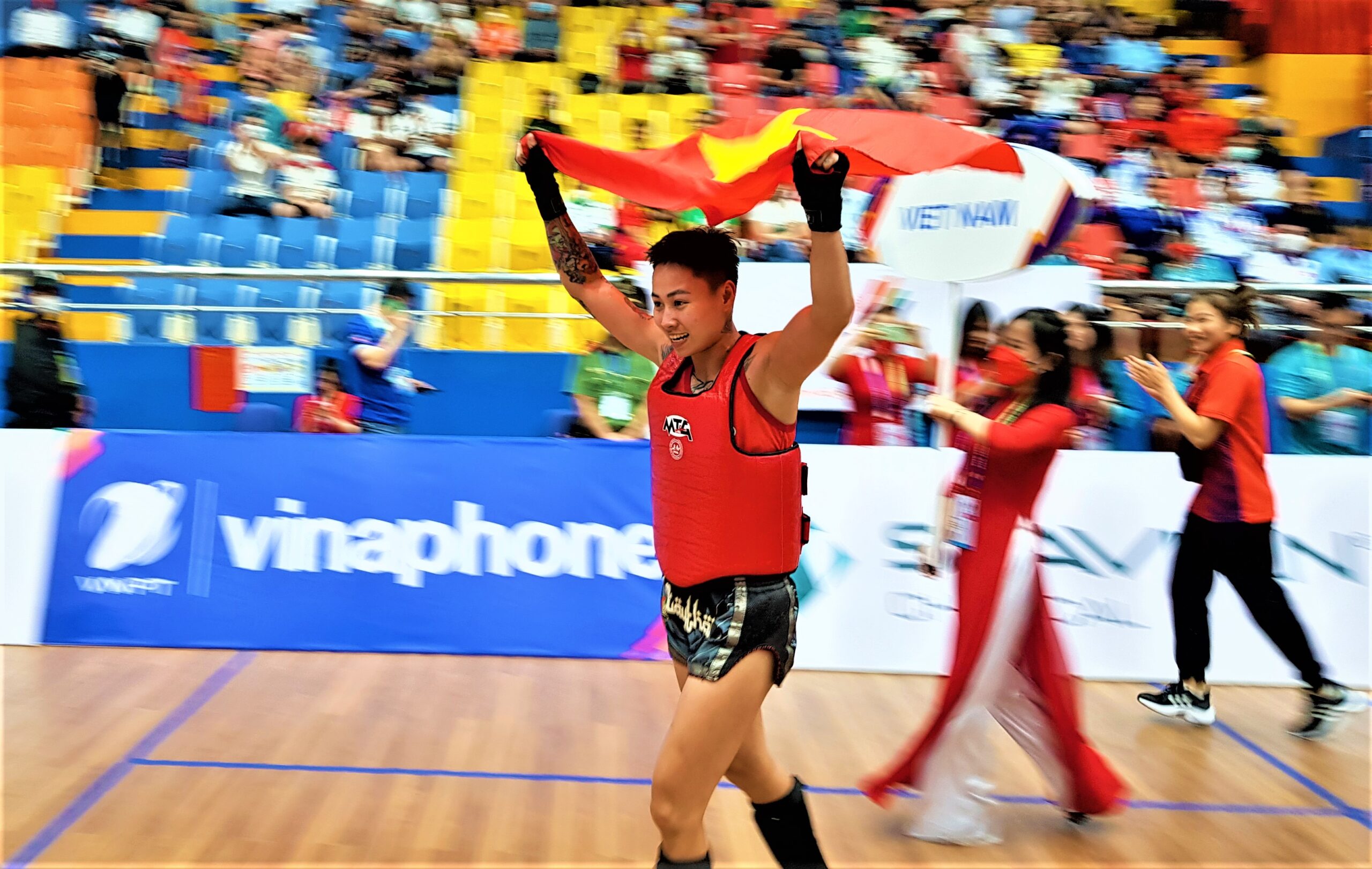 The finals of the Muaythai competitions were one of the highlights of the 31st SEA Games. There was not an empty chair in the stadium, the atmosphere electrifying and the contests world class.
There had been so many surprises with Vietnam upsetting the Motherland of Muaythai, Thailand, in the Female 54kg, 60kg, 63.5kg and Male 60kg divisions and topping the medal table with 4 gold medals, Thailand taking 3, Philippines (who already won the Mae Muaythai competition) taking 2 and Cambodia and Malaysia with 1.
There were so many moments of friendship, fair play.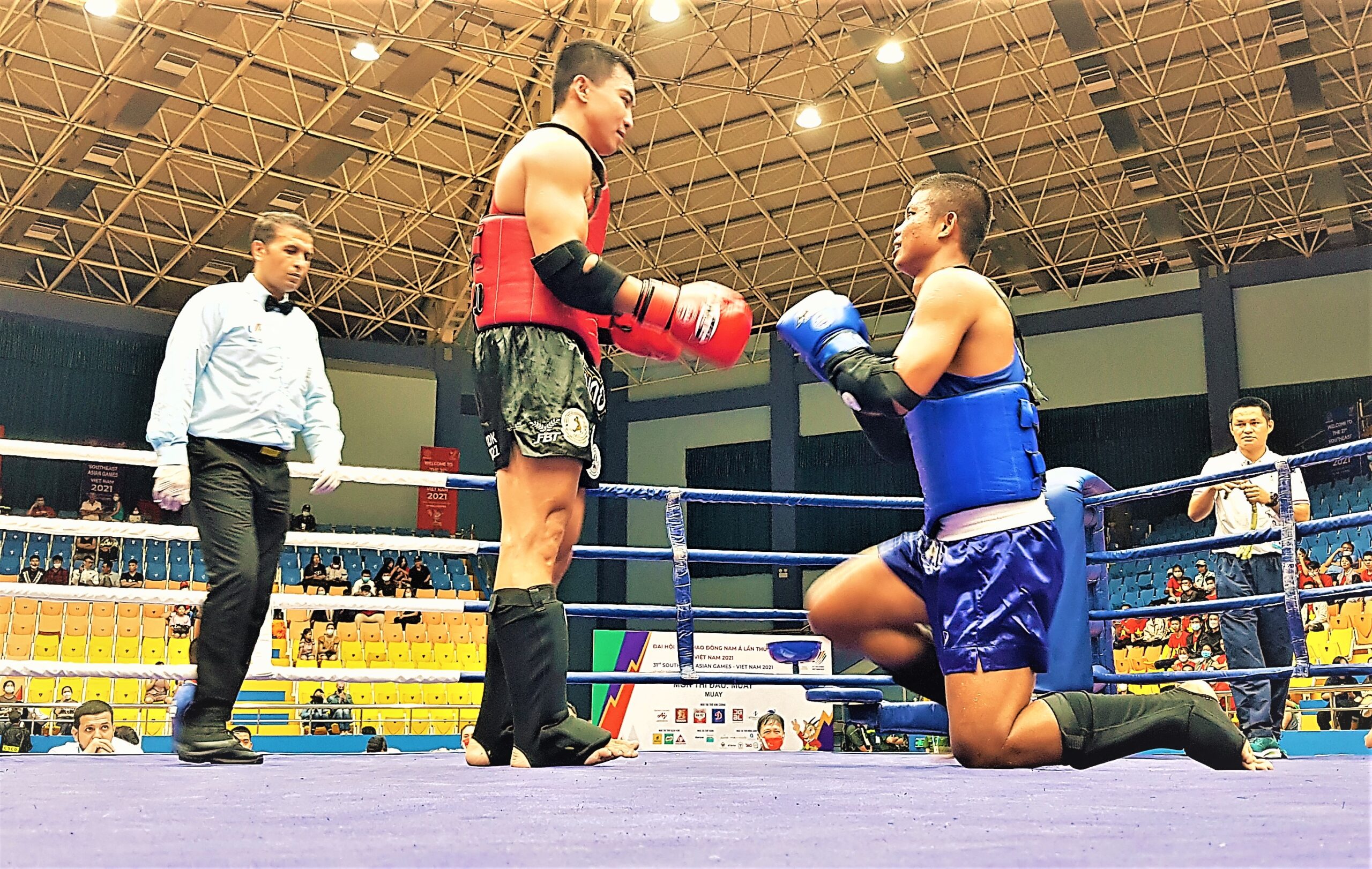 Cambodia who will be the host of the 31st SEA Games showing their Muay skills by winning the gold medal against Vietnam with His Excellency, the Deputy Prime Minister of Cambodia and a large delegation of the NOC cheering on their national hero.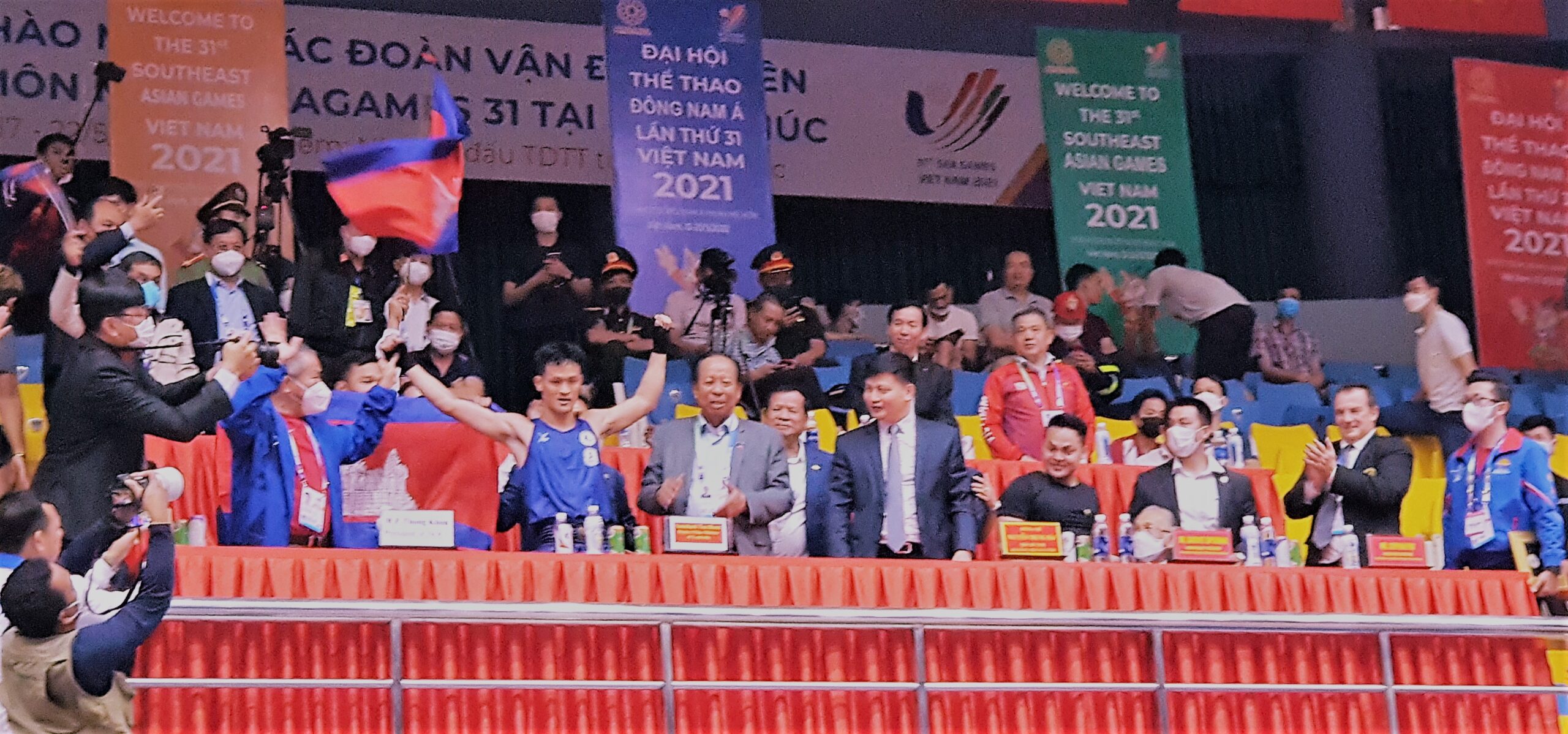 The results are as follows:
S Female Elite -54kg: Bui Yen Ly (VIE) vs Ruchira Wongsriwo (THA)
Winner: Bui Yen Ly (VIE)
S Male Elite -57kg: Phillip Delarmino (PHI) vs Nguyen Doan Long (VIE)
Winner: Phillip Delarmino (PHI)
S Male Elite -60kg: Nguyen Tran Duy Nhat (VIE) vs Chonlawit Preedasak (THA)
Winner: Nguyen Tran Duy Nhat
S Male Elite -54kg: Ahmad Nor Iman Aliff (MAS) vs Huynh Hoang Phi (VIE)
Winner: Ahmad Nor Iman Aliff (MAS)
S Female Elite -60kg: Sirisopa Sirisak (THA) vs Bang Thi Mai (VIE)
Winner: Bang Thi Mai (VIE)
S Male Elite -63.5kg: Truong Cao Minh Phat (VIE) vs Phearith Pao (CAM)
Winner: Phearith Pao (CAM)
S Female elite -51kg: Nur Amisha Binti Azrillrizal (MAS) vs Wansawang Srila-or (THA)
Winner: Wansawang Srila-or (THA)
S Female Elite -63.5kg: Nguyen Thi Phuong Hau (VIE) vs Kaewrudee Kamtakrapoom (VIE)
Winner: Nguyen Thi Phuong Hau (VIE)
S Male Elite -81kg: Truong Quoc Hung (VIE) vs Thotsaphon Saophanao (THA)
Winner: Thotsaphon Saophanao (THA)
S Female Elite -48kg: Huynh ha Huu Hieu (VIE) vs Kullanat Aonok (THA)
Winner: Kullanat Aonok (THA)