Michael Corley, a name that needs no introduction in the muaythai world has this week added another title to his already impressive collection as an author. Michael has just released his autobiography entitled Muay Thai Grit: Stories of an American Nak Muay, documenting his many years as an international fighter covering the daily struggle, highs and lows, dealing with losses and all the other baggage that comes along with life in the ring.
The USMF President's book documents his life from starting out as a novice to fighting on the world stage at elite level including fighting at the prestigious Lumpinee Stadium. He also discusses in depth his 30 fights and entering into the emmy-nominated Challenger series which followed the lives of 16 contestants as they took part in group challenges with elimination fights each week. The show was aired worldwide making Michael an overnight star.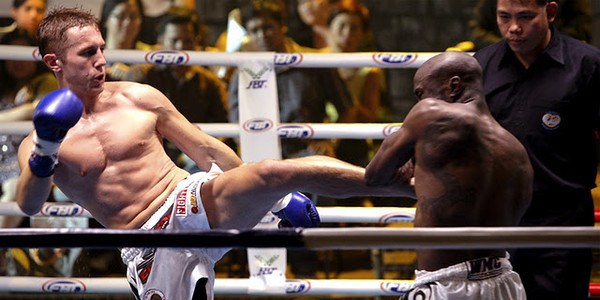 Nowadays Michael is the owner and head coach at Heritage Muaythai in Texas as well as being the President of the United States Muaythai Federation where he passes on his wealth of knowledge to the next generation of athletes.
This book is a must for anyone interested in the sport especially up and coming fighters who can take great motivation from a man in the know. Muay Thai grit is available on Amazon at the following link https://www.amazon.com/Muay-Thai-Grit-Stories-American/dp/B08TYVBHS9