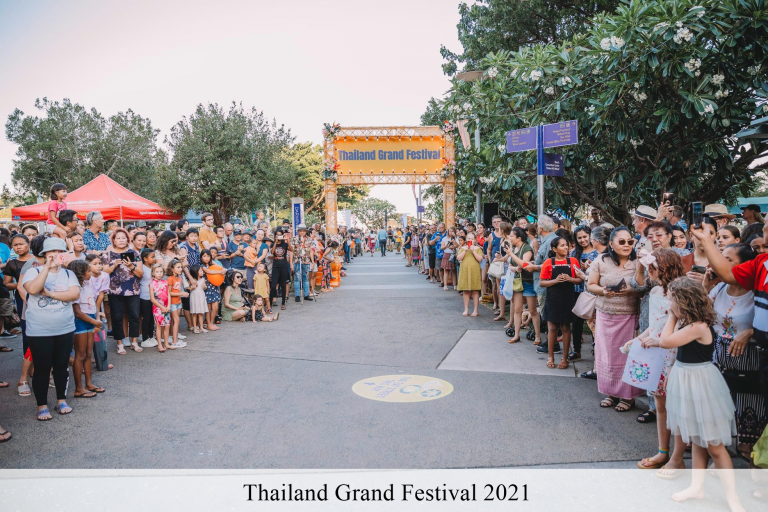 At the invitation of the NT Thai Association, on 24 April 2021, H.E. Ms. Busadee Santipitaks, Ambassador of Thailand to Australia, and Mrs. Mandy-Jane Giannopoulos, Honorary Consul-General of Thailand to South Australia (SA) and the Northern Territory (NT) attended the Thailand Grand Festival 2021 held at Darwin Waterfront.
Ambassador Busadee and The Honourable Michael Gunner, Chief Minister of NT, as well as The Honourable Kate Worden, Minister for Multicultural Affairs of NT
gave remarks at the Festival's opening ceremony. The 4th Thailand Grand Festival was organised by NT Thai Association to promote closer people-to-people ties between Thailand and Australia through mutual appreciation of traditional cultures.
Songkran Festival marks a theThai New Year where festivities are held. At this Festival, various activities were organized such as water pouring in the hands of the dignitaries and elderly, cultural performances by the Thai community in Darwin and Muaythai competitions as well as numerous food stalls on Thai street food and dessert. It is estimated that 8,500 people attended the Festival.
This year's Festival has received generous support from the NT Government. On 22 April 2021, Minister Worden cordially hosted a Reception for the organizing committee at the Parliament House, at which Ambassador Busadee also attended.
During her visit to Darwin, Ambassador Busadee also visited Menzies School of Health Research, Charles Darwin University to follow up an existing collaboration on malaria and to explore ways to further enhance cooperation with Thailand. Currently, the Menzies School has excellent ongoing collaboration with Mahidol Oxford Research Group in Thailand on anti-malaria efforts.
In addition, Ambassador Busadee paid respect to the Abbot and joined a merit making function at Wat Pa Darwin Mettaram Temple. She also met with Thai students as well as visited Tou's Garden, a successful mango farm where exports a variety of Thai mangoes to many countries.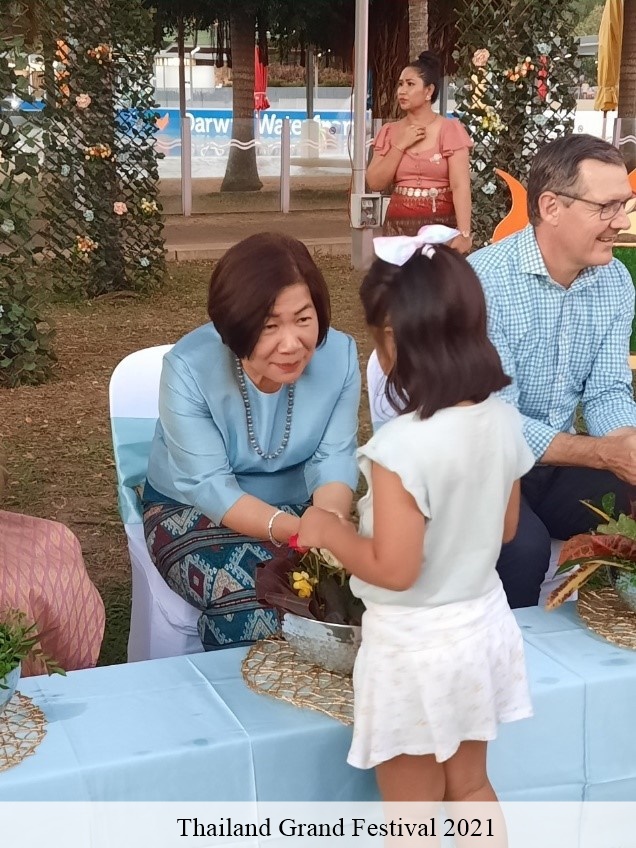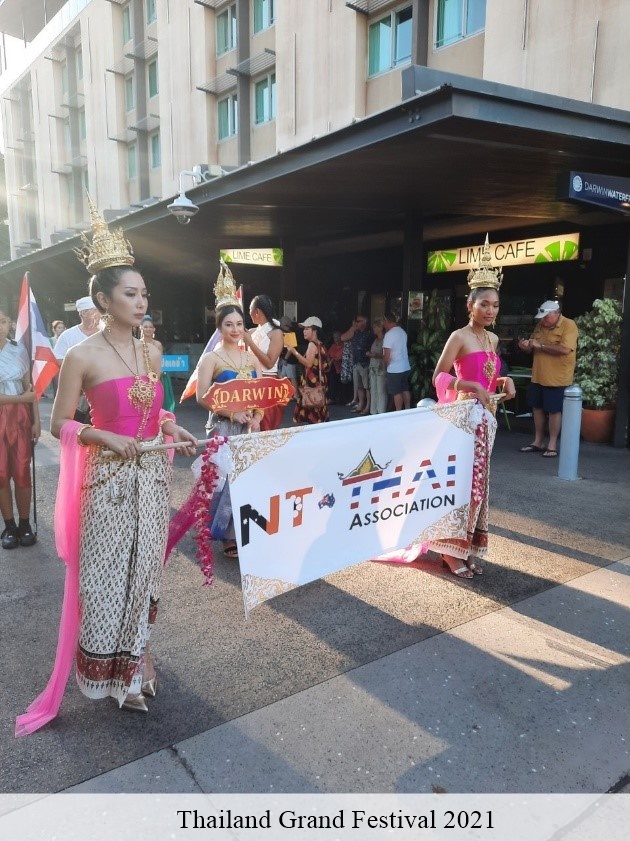 Source: https://canberra.thaiembassy.org/the-thai-community-in-northern-territory-hosts-a-thailand-grand-festival-2021-in-darwin/