IFMA would like to congratulate the Philippines on winning their first ever Olympic gold medal by Hidilyn Diaz. This is a fantastic achievement for both the Philippines and the strong female sport development of the Philippines.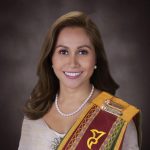 We are truly proud to have Pearl Managuelod as the Secretary General of the Muaythai Association of the Philippines, a member of the IFMA executive board, and also a member of the Philippines National Olympic Committee executive board.

Muaythai Association of the Philippines (MAP), among our most outstanding national federations, has played a very active role in the 2020 edition of the IFMA World Muaythai Virtual Championships and the United Through Sports World Youth Virtual Festival.
What started as a way to bring competition back during the lock-down era amidst a flurry of event cancellations last year is here to stay. MAP is holding their 2021 edition of muaythai national virtual championships from August 23 to September 4, 2021, where over 600 athletes have already registered to take part.