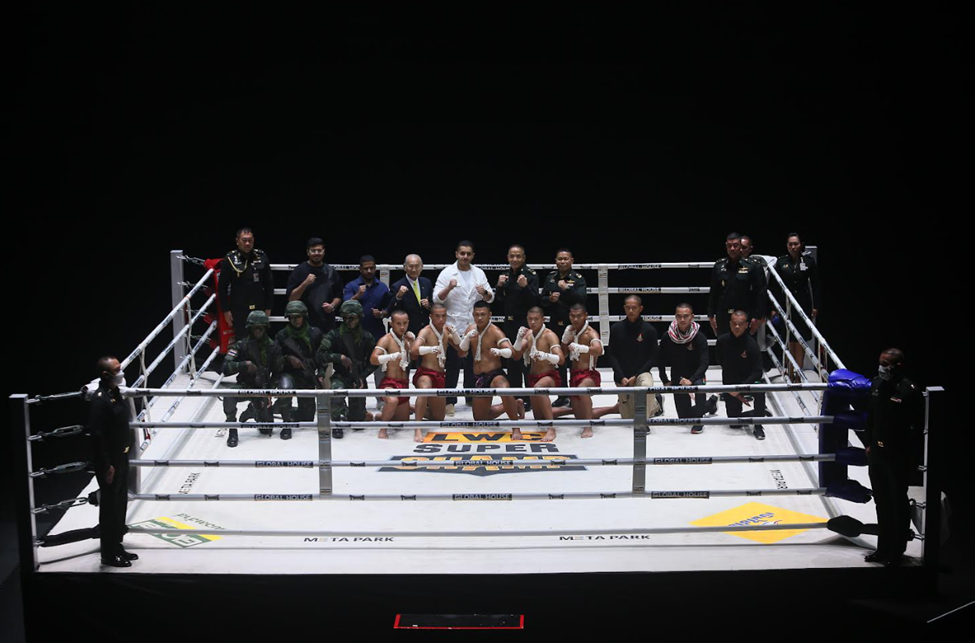 A special visit took place between the President of the Saudi Muaythai Federation, HRH Prince Fahad Bin Mansour bin Saad Bin Saud Al Saud, the President of IFMA Dr. Sakchye Tapsuwan, the Lumpinee Stadium Boxing Board, General Phumipat Chansawang and General Suchart Dangprapai, UTS President Stephan Fox, the General Secretary of the Saudi Muaythai Federation, Abdulaziz Albnan and many other delegates.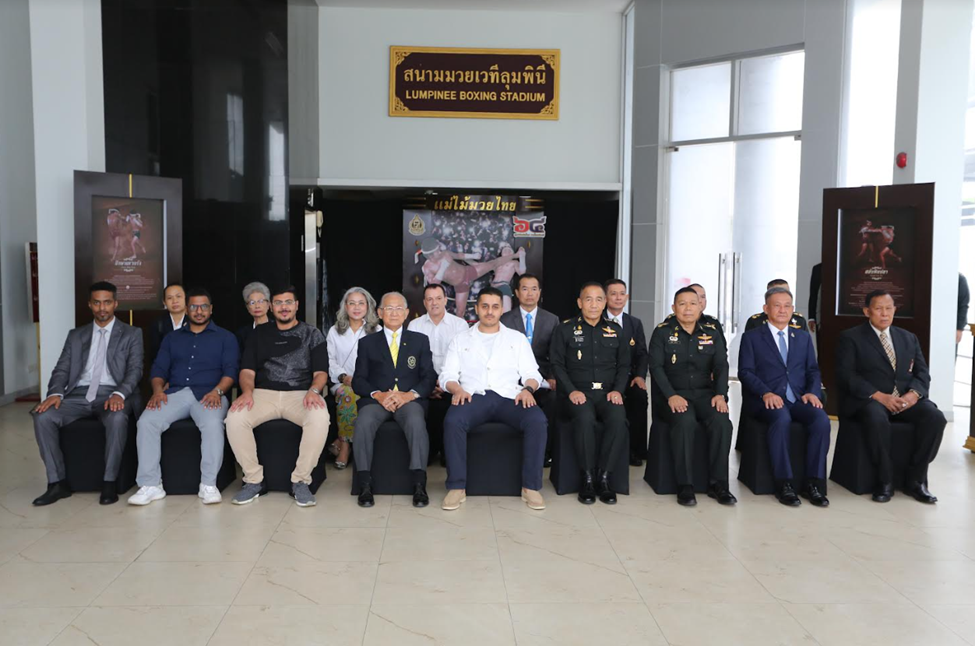 HRH Prince Fahad Bin Mansour bin Saad bin Saud Al Saud was welcomed by all the different Presidents and Chairpersons to show the new modern Lumpinee Boxing Stadium and a special presentation was made to showcase all the different aspects of muaythai as a cultural artform, competition sport and self-defense tool. Muatythai is already included in the multi-sport World Combat Games which will be hosted in the Kingdom of Saudi Arabia, the World Games with the next edition in China, the European Games in Poland, the Indoor Asian Games in Thailand, and one of the future strategic plans will be the inclusion of muaythai in the Military Games.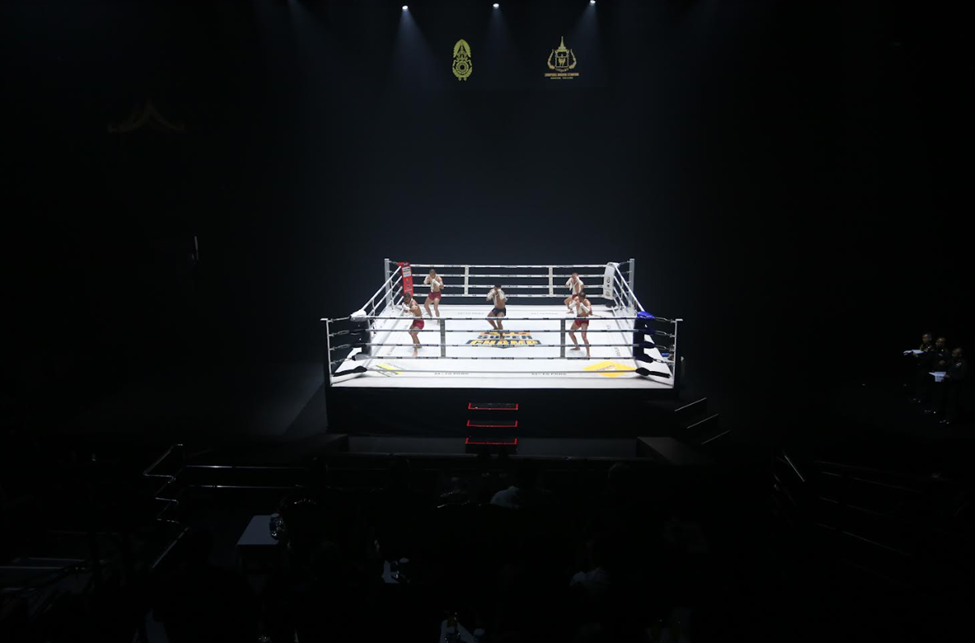 Chairman General Suchart Dangprapai outlined that muaythai is an ancient martial art of the battlefields, which has secured the freedom of the old Siam into the modern Thailand it is today, and Thailand is one of the few countries in the region which was never colonized. President Tapsuwan stated that the Saudi Muaythai Federation under HRH Prince Fahad Bin Mansour bin Saad Bin Saud Al Saud's leadership has, over the years, developed strongly and in this event has gone beyond expectations. President of UTS, Stephan Fox, outlined the importance of martial arts and sports in general towards cultural understanding, respect and honor playing an important part. Lumpinee demonstration team showcased muaythai from the ancient roots and battlefields to modern combat sports.