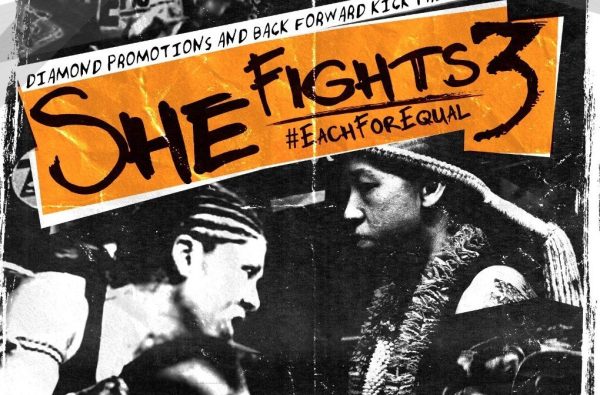 Bigger, badder, and better than ever SheFights Returning to Toronto with the third edition bringing you back to the Japanese Canadian Cultural Centre for an unforgettable night celebrating women & girls in Muaythai. North America's top athletic talent, Ontario's foremost Coaches and Officials, and special guests from around the combat sports community.
SHEfights has seen some incredible talent grace the ring – Canada's Yumiko Kawana faced off against USA's Janet Todd before each transitioned to professional Muaythai careers; Ottawa's Taylor McClatchie went toe to toe with California's Jackie Buntan before they circled each other at the 2018 Pan Am Championship where Taylor McClatcie took gold; Australia's Jazzy Parr took on American phenom Nicole Fernandez in a match that showed just how bright the next generation of Muaythai is.
SHEfights was founded as an answer to a call put out by the IFMA Female Commission – in 2016 at the World Championship held in Jonkoping, Sweden, delegates from around the world agreed to coordinate all female competitions in support of International Women's Day 2017 to raise awareness and push for gender equity in sport. Collectively, each one of us can help create a gender equal world. We can actively choose to challenge stereotypes, fight bias, broaden perceptions, improve situations and celebrate women's achievements.
Individually, we're all responsible for our own thoughts and actions – all day, every day. For International Women's Day 2020, we are #EachForEqual.