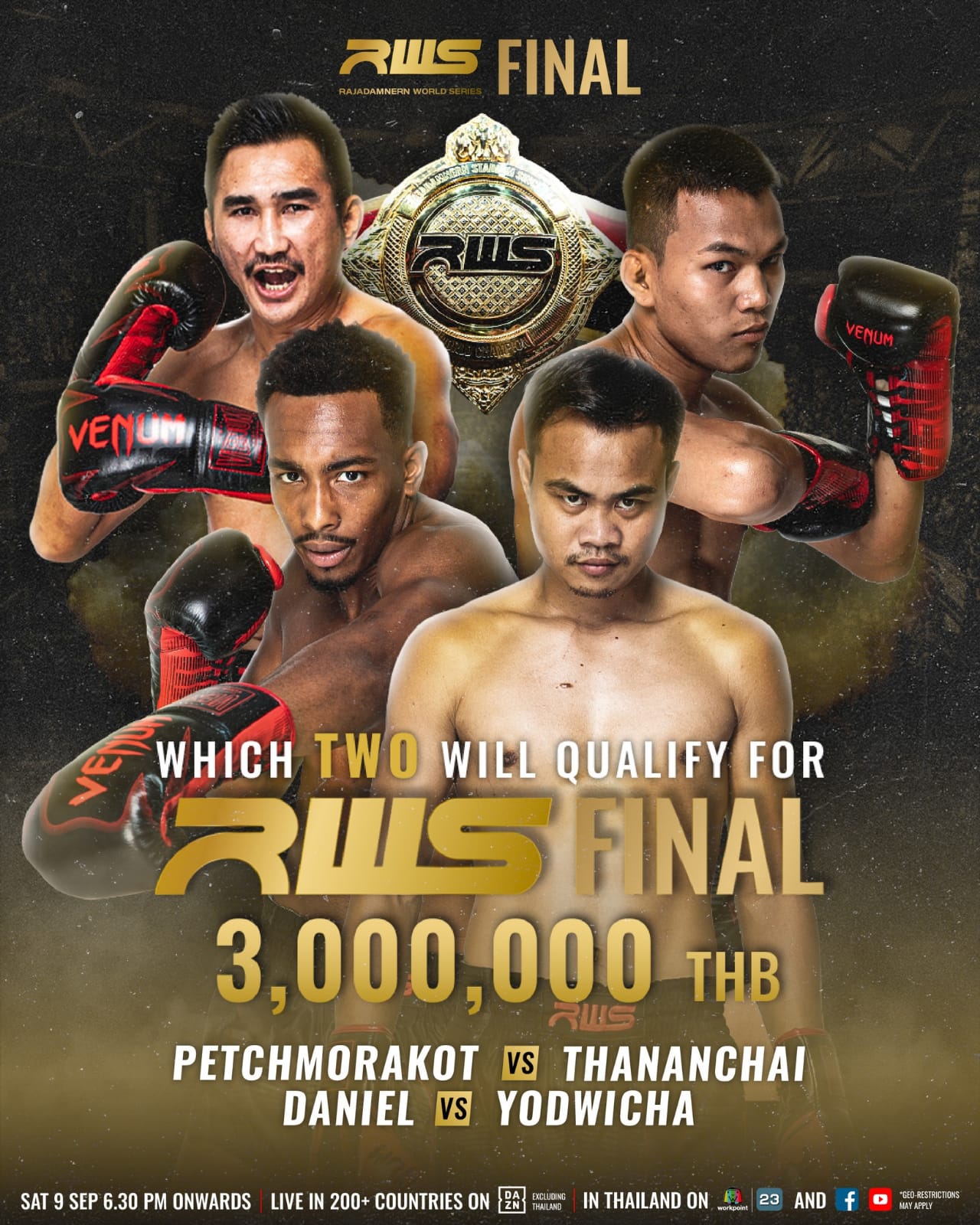 The Rajadamnern Stadium will be filled to the bursting point for the semi-finals for the 2023 RWS World Series which is co-sanctioned by IFMA, the world governing body for muaythai. Four athletes will make an important step towards the 100,000 USD prize money and all participants of this semi-final are muaythai superstars and IFMA and/or WMC champions. The event will also see multiple WMC and IFMA world champion, Buakaw taking on the pride of Japan, Kido.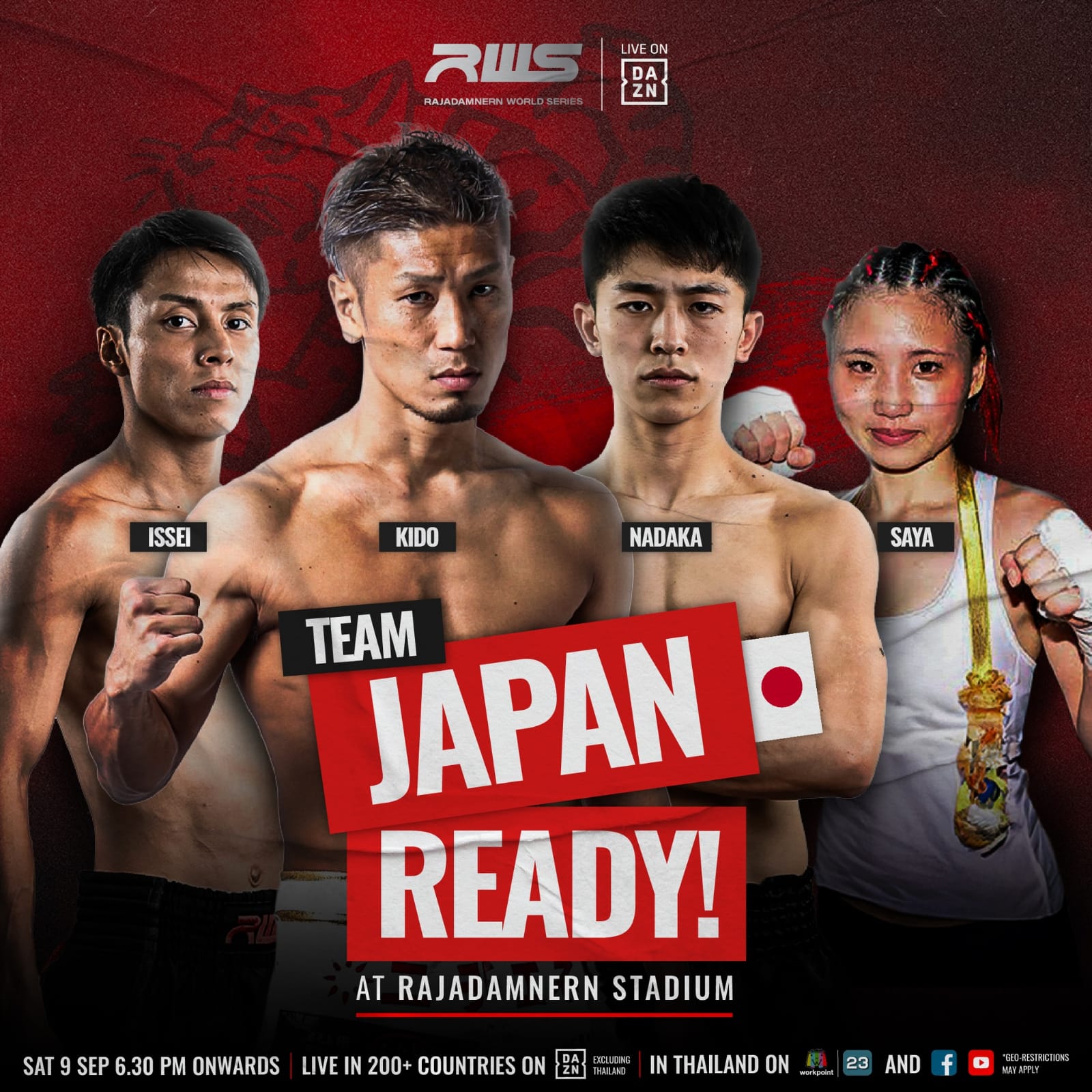 Further, the undercard fights will see the exciting Japanese superstars taking on the world. The fight card will all come down to the highly anticipated RWS semi-final, final 4 in the Super Welterweight division.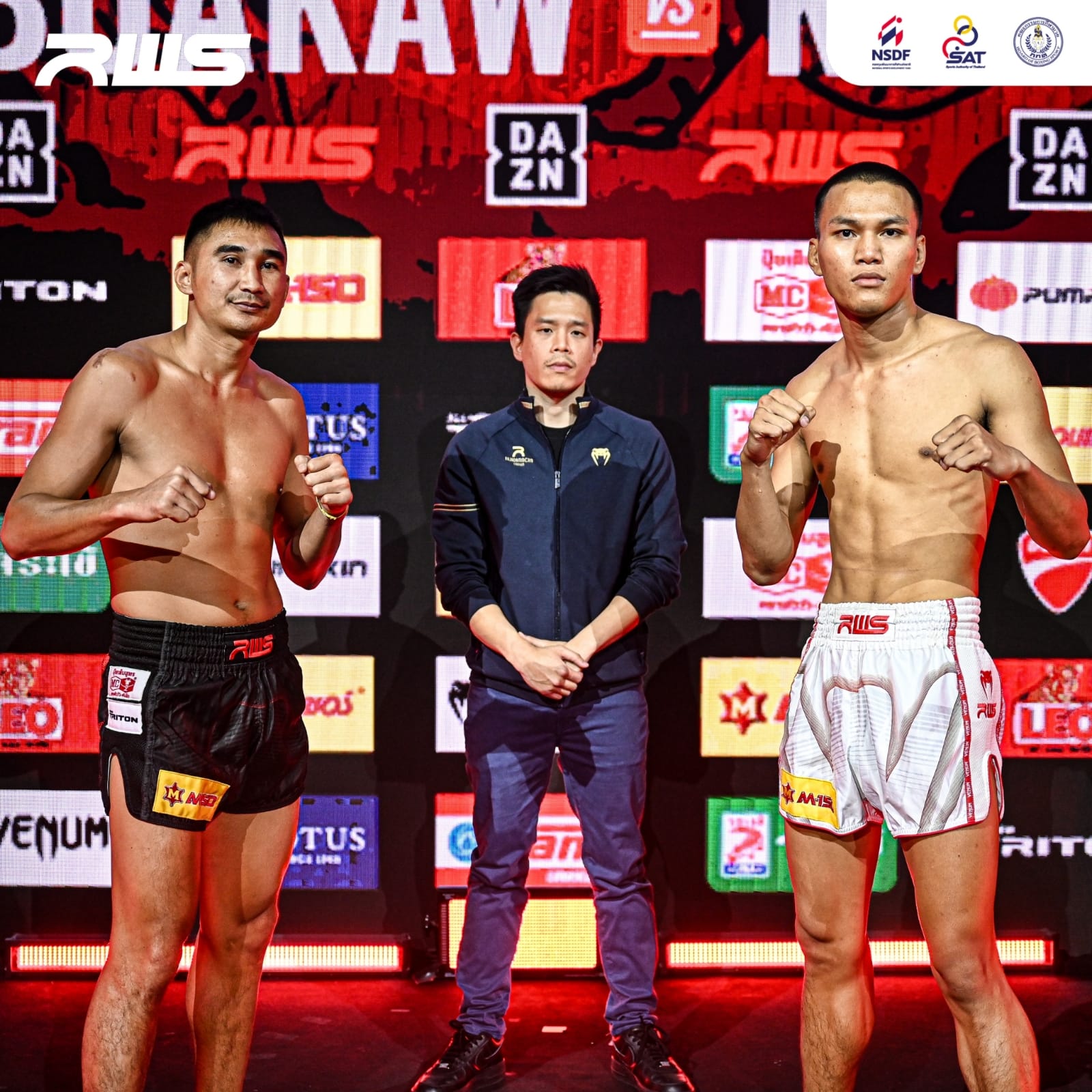 Petchmorakot, who is a former WMC world champion will square off against the IFMA and World Games champion of 2022.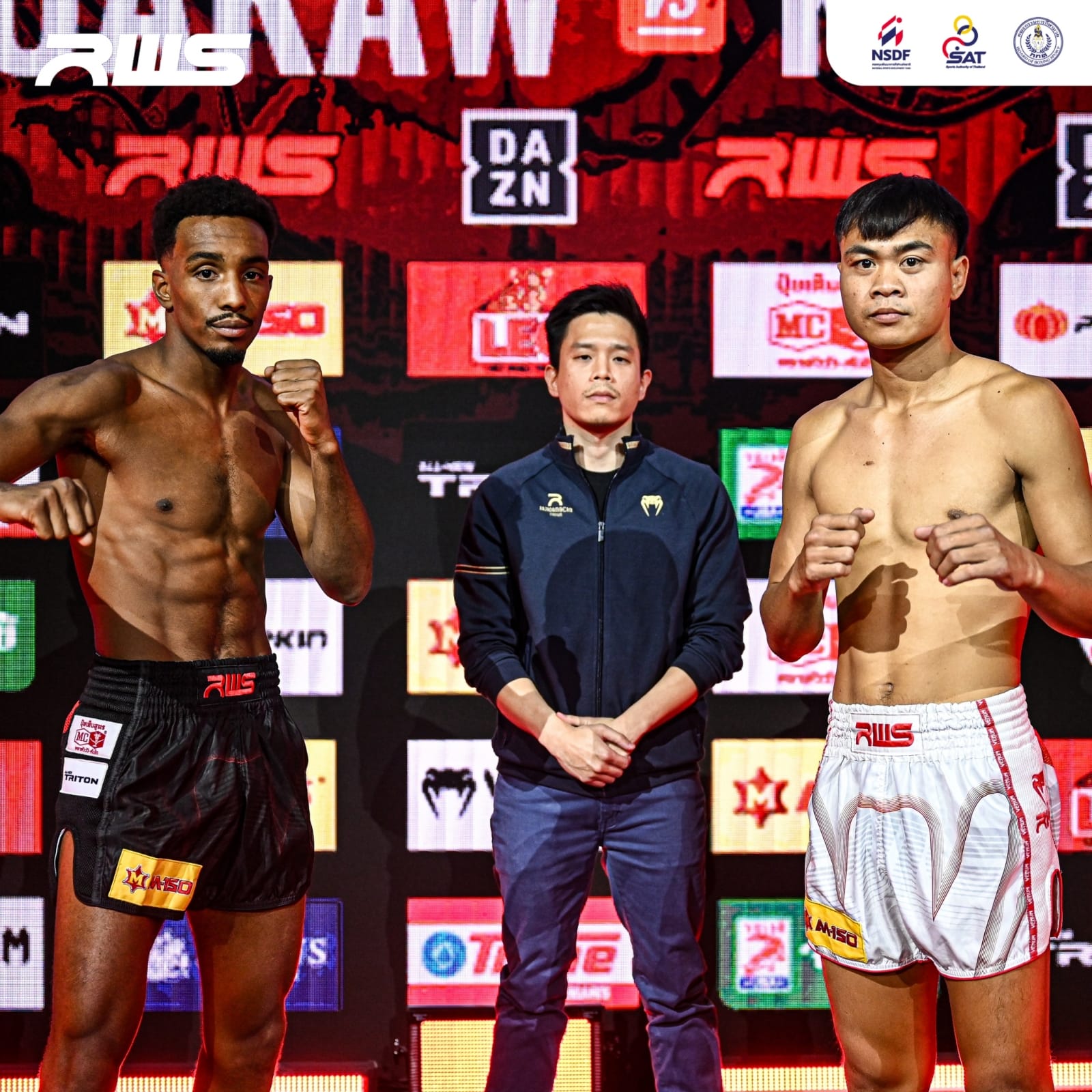 The 2022 RWS Champion and IFMA champion from Switzerland, Daniel Rodriguez, plans to deliver the performance of his life against IFMA multiple gold medalist Yodwicha after winning Yodwicha 2 times before in this trilogy and maintaining his undefeated record. It will be the rematch of the 2022 RWS final where Daniel won to take the big pay cheque, but this time Yodwicha is out there to turn the tables.
Rajadamnern Stadium has become the prime stadium of muaythai in Bangkok and works in strict cooperation with IFMA regarding safety, fair play and anti-doping and this is why the best of the best will compete.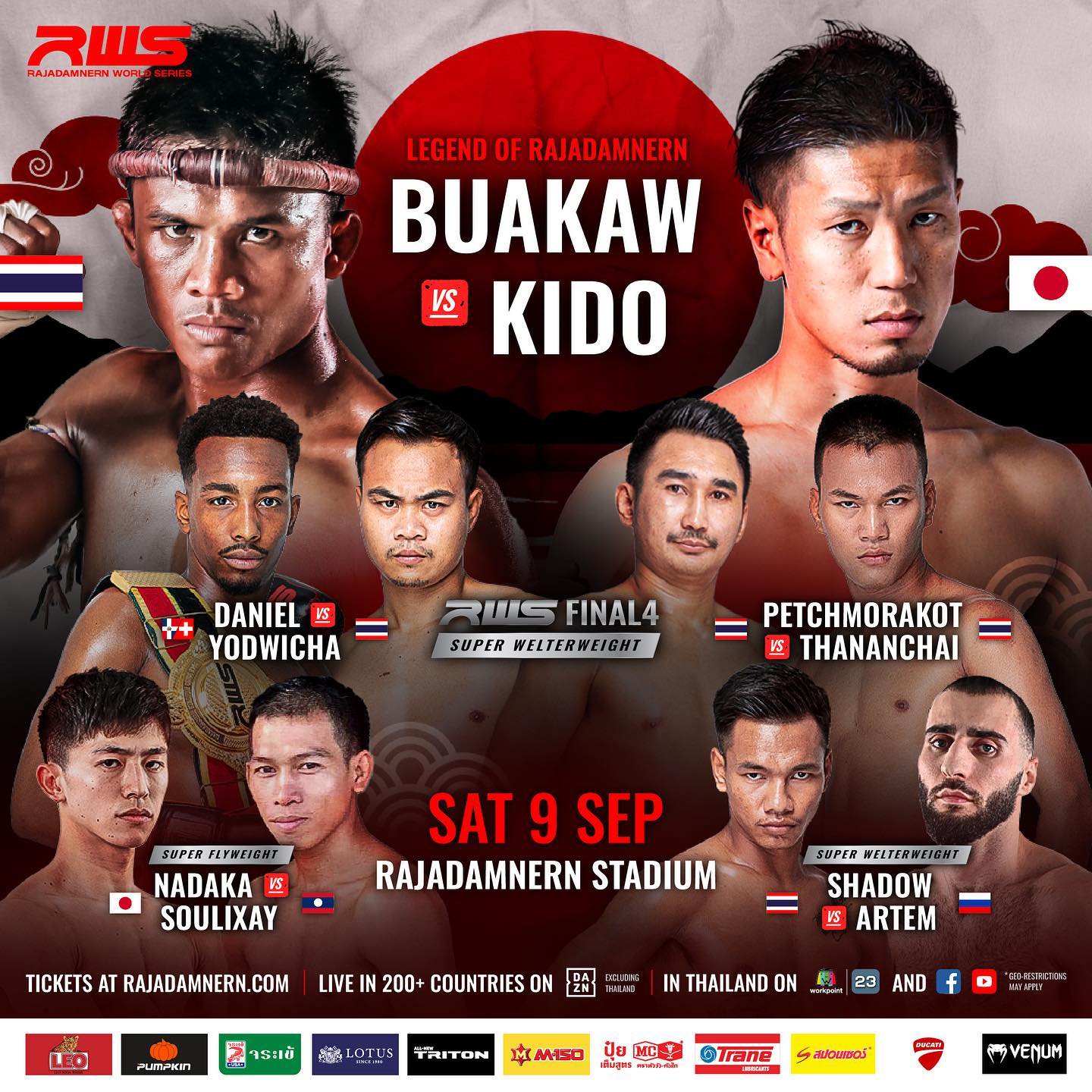 Buakaw alone, would fill the stadium to the last seat but having the 4 superstars of muaythai going head-to-head for a big payday showcases once again, the importance of the work through the national federations the promoters, the stadium and the world governing body to ensure that the athletes will have the chance to fight at the highest possible Olympic recognized events and the top stadiums.
This is why all the world class fighters are part of ONE proud IOC recognized world muaythai family.
Good luck to all the athletes and what a night it will be!