The 2023 World Combat Games is recognized as the Olympics of Martial Arts and Combat Sports. This multi-sport event is unique in that it not only highlights the physical strength and talent of the athletes but brings together thousands of years of tradition and culture from the root countries of each sport.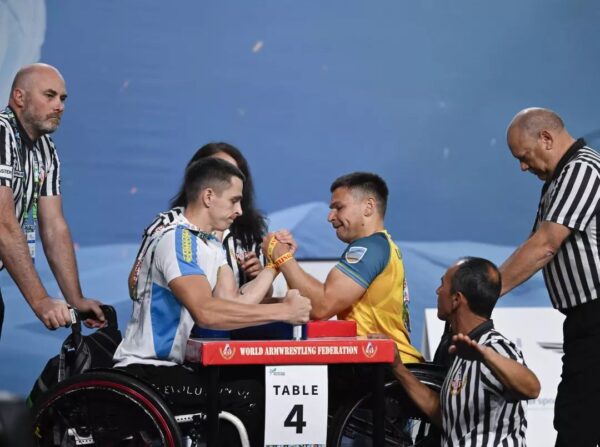 In this edition of the 2023 World Combat Games, a major milestone was achieved whereby the 2023 World Combat Games was the first multi-sport games to have Olympic and non-Olympic sports, Para sports and Special sports all on one sporting platform where the medal table was shared amongst all sports and sporting disciplines; very much in line with the Saudi's Vision 2030.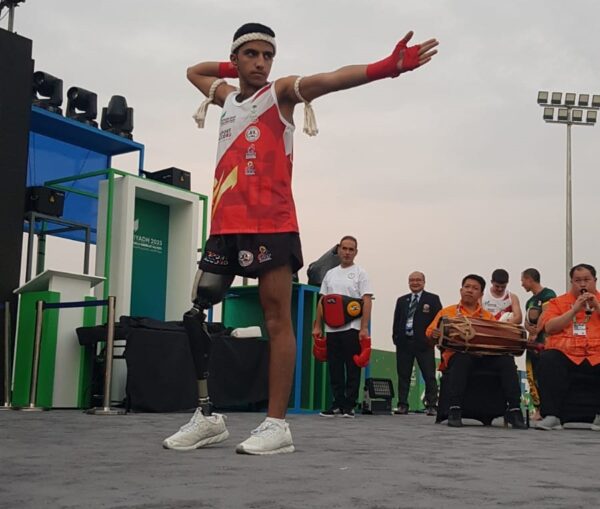 The IFMA Muaythai family welcomed the Para and Special nak muay to the field of play for the debut of IFMA's Para(S) discipline, also known as, Muaythai Lor Pao, where 3 divisions competed: Muaythai Para Wheelchair, Muaythai Para Limb deficiency and Muaythai Special Autism.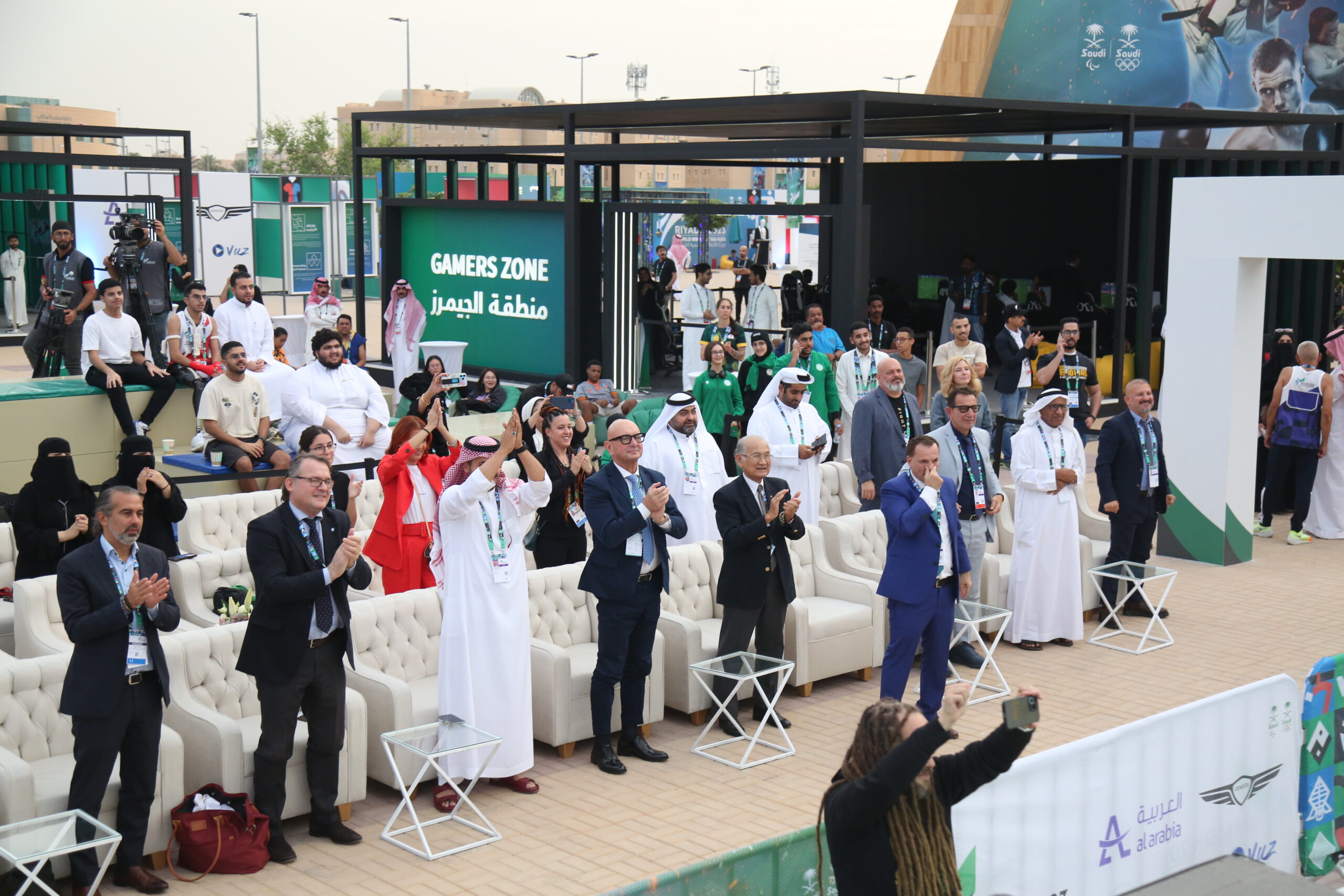 Many VIPs were present to celebrate the inauguration of Para(S) Muaythai including President of SportAccord Mr. Ivo Ferriani, President of the Saudi Arabian Muaythai Federation, His Highness Prince Fahad Al Saud, National Sports Development Fund Manager, Dr. Supranee Guptasa, IFMA President Dr. Sakchye Tapsuwan, AIMS/UTS President and Vice President and IFMA Secretary General Stephan Fox, CEO of United Through Sports, Julia Govinden and Presidents and Executive Board members of the IFMA Family.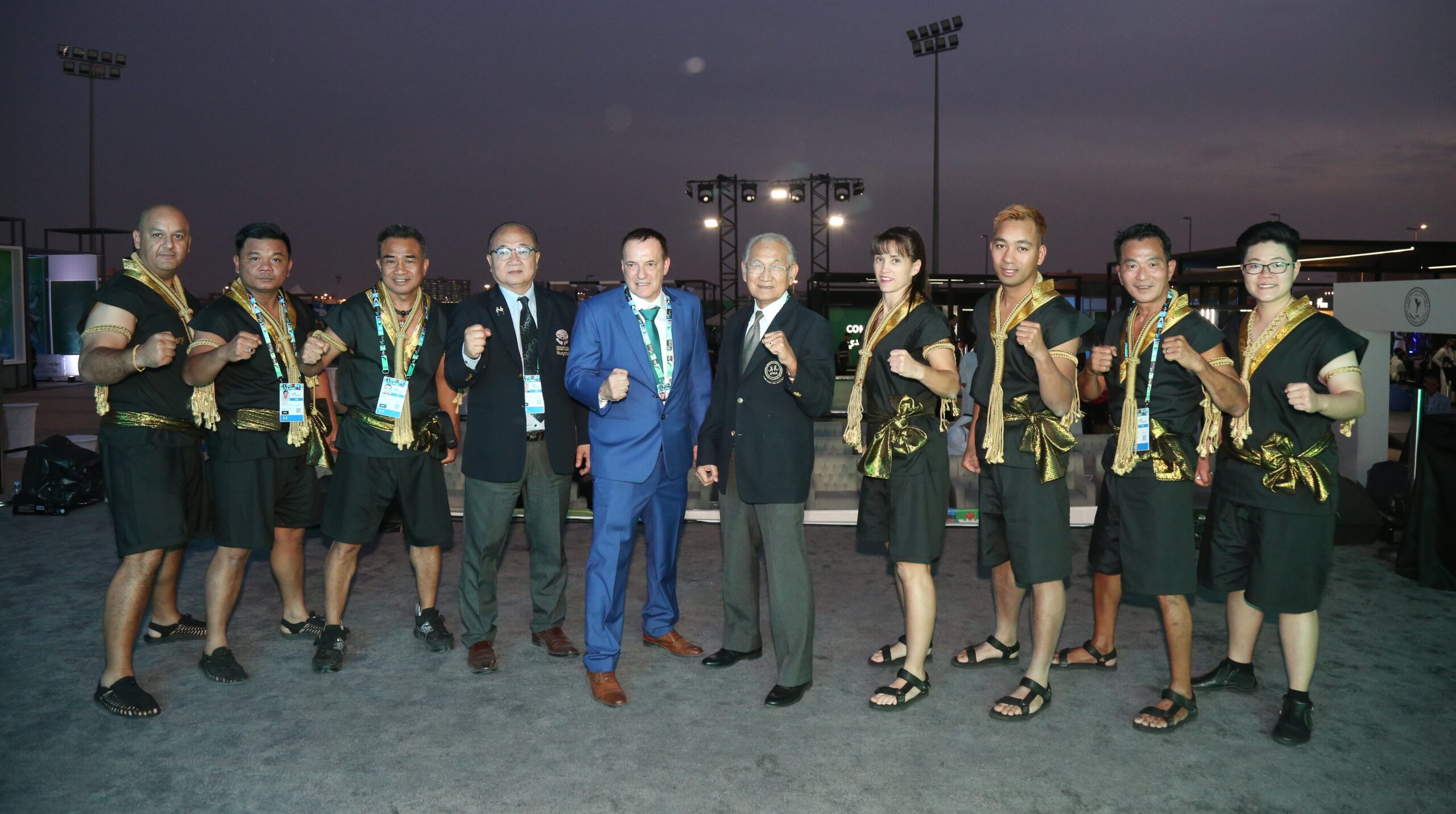 IFMA's slogan, "Muaythai for Every Body" was highlighted as 9 Para and Special nak muay from 7 countries competed with pride and heart showcasing their talent and ability. The athletes brought on big smiles and standing ovations from the spectators as they competed to the best of their abilities to be the best versions of themselves on game day.
And the winners are…..
MUAYTHAI PARA WHEELCHAIR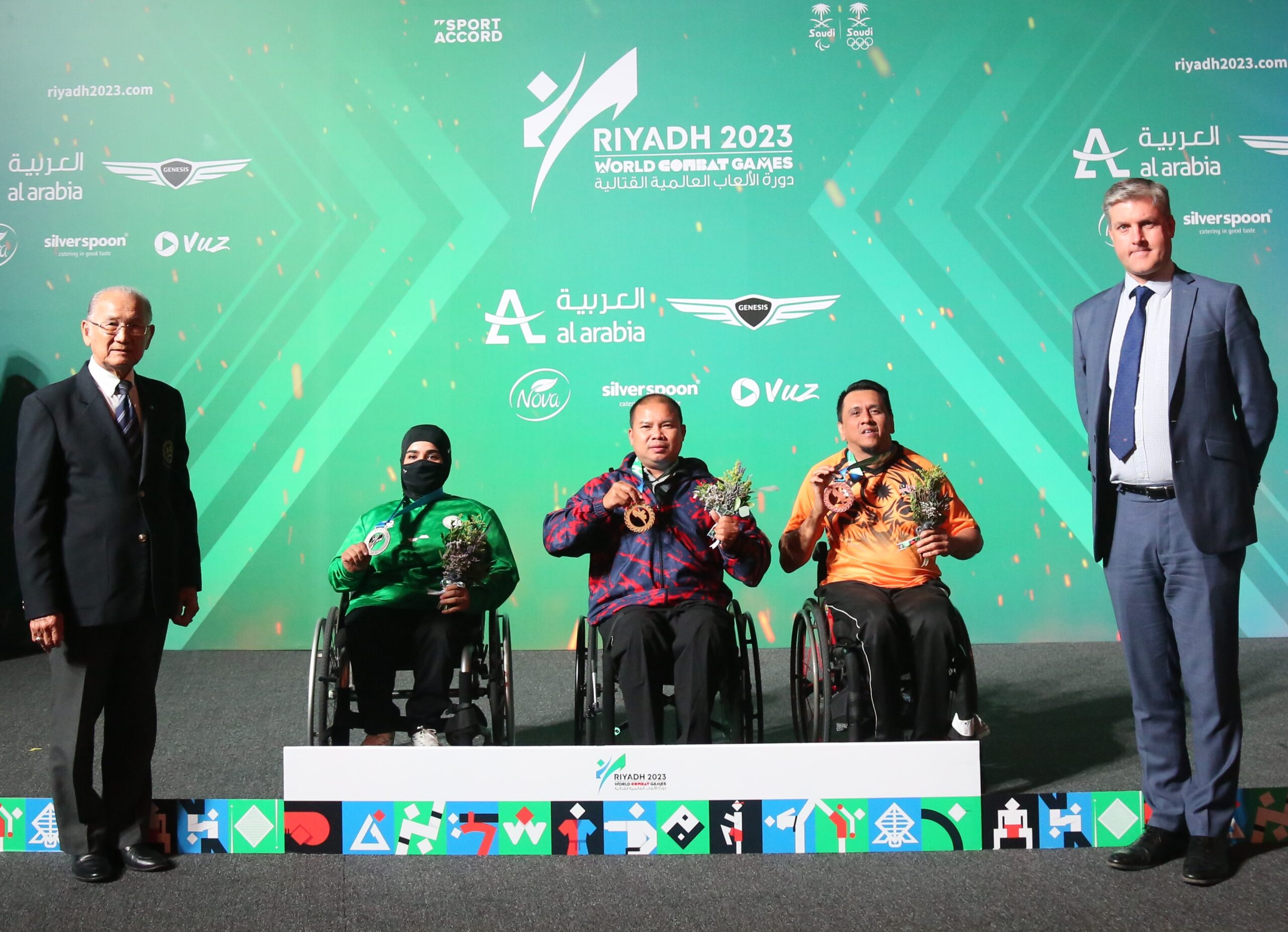 1. THA  – Lapasi Chroktoncharoen
2. KSA – Hasna Alnajm
3. MAS – Zulkafli Bin Mohd Shaari
MUAYTHAI SPECIAL AUTISM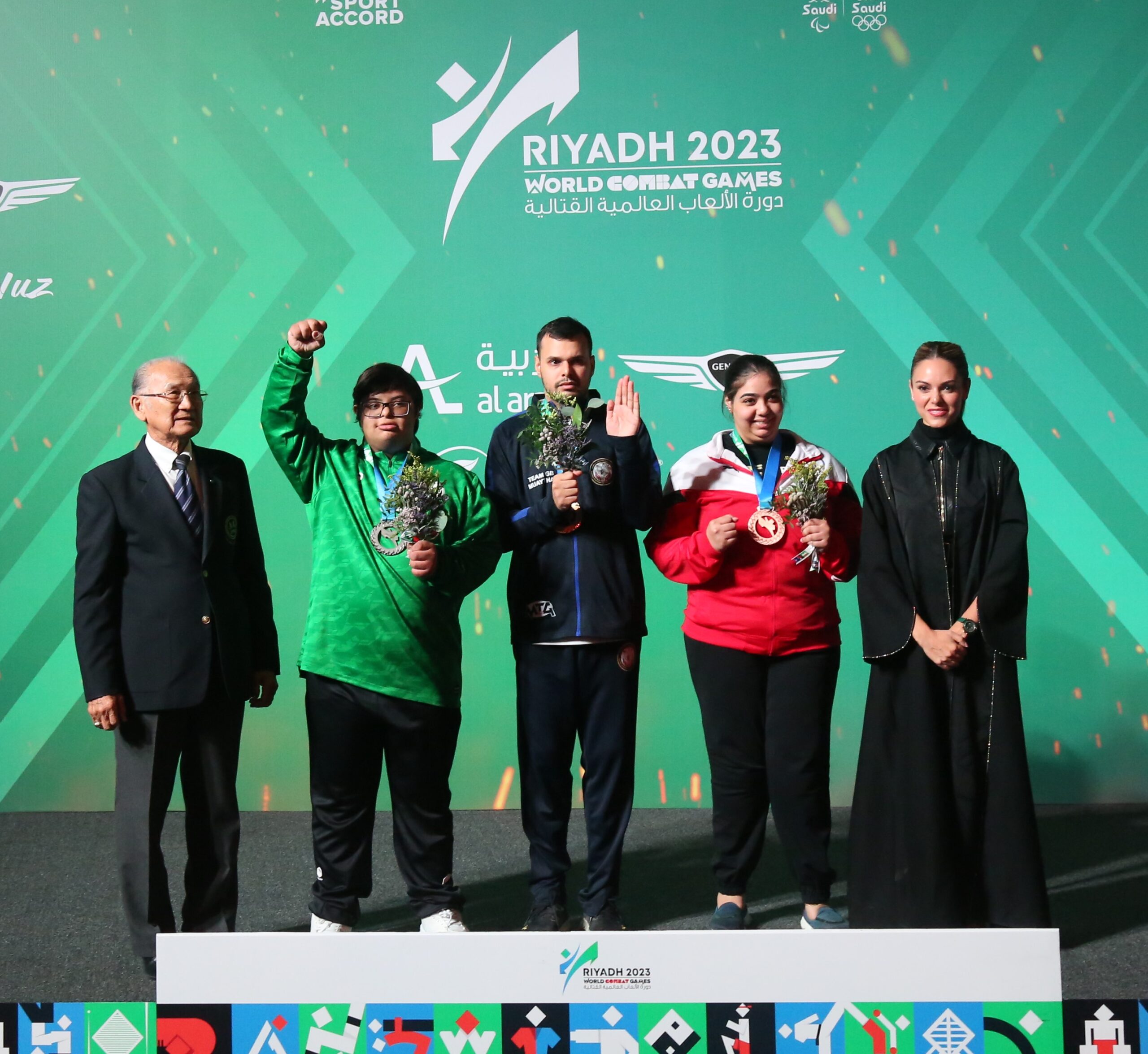 1. GBR – Jonathan Govinden
2. KSA – Abdulaziz Khalid A Aloyuni
3. EGY – Shahd Osama Sayed
MUAYTHAI PARA LIMB DEFICIENCY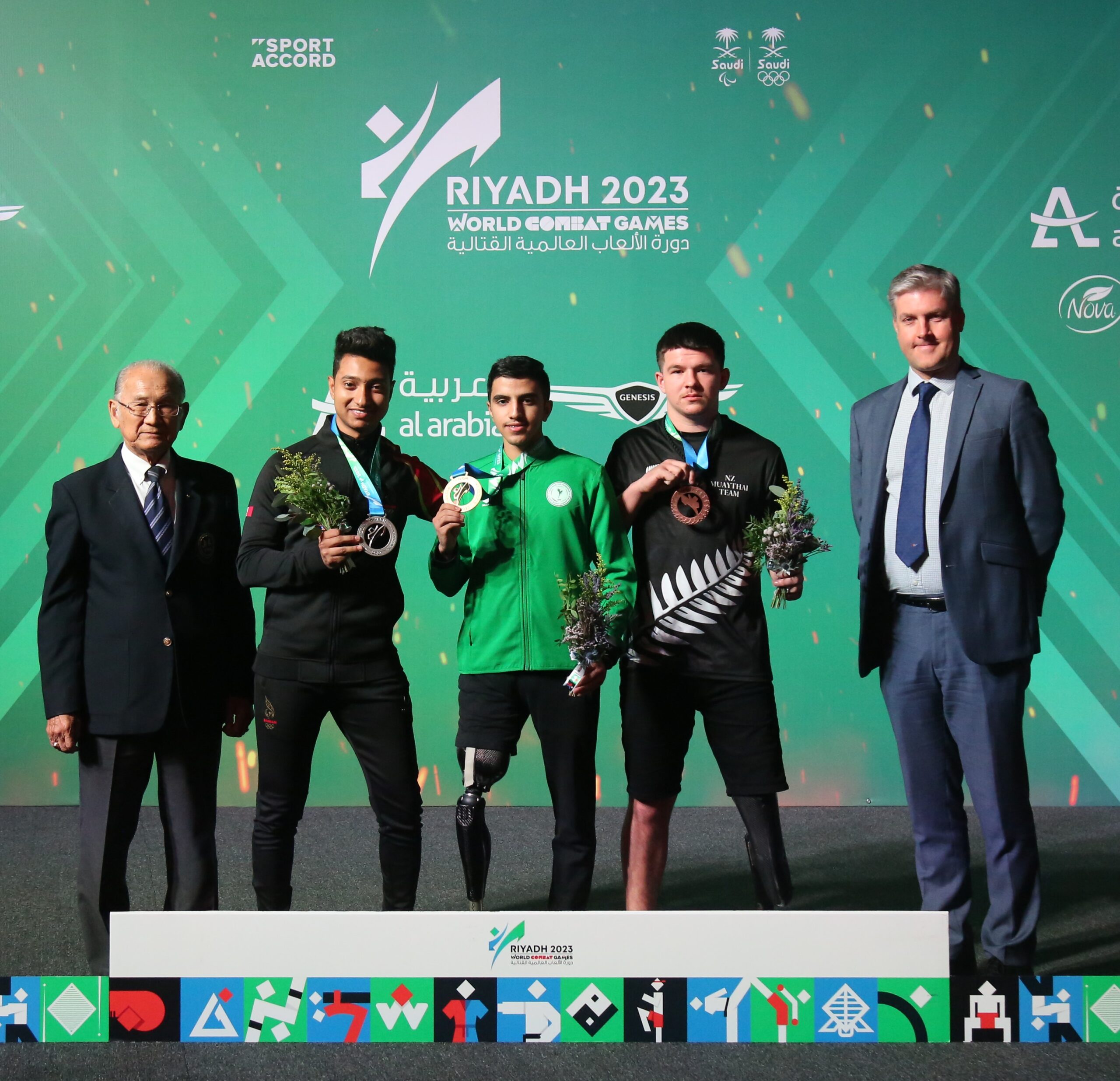 1. KSA – Ali Alnasser
2. BRN – Elyas Alyasi
3. NZL – Brad Kyle Morgan
Congratulations to all the athletes on their debut in muaythai and for competing with heart in the spirit and tradition of muaythai!