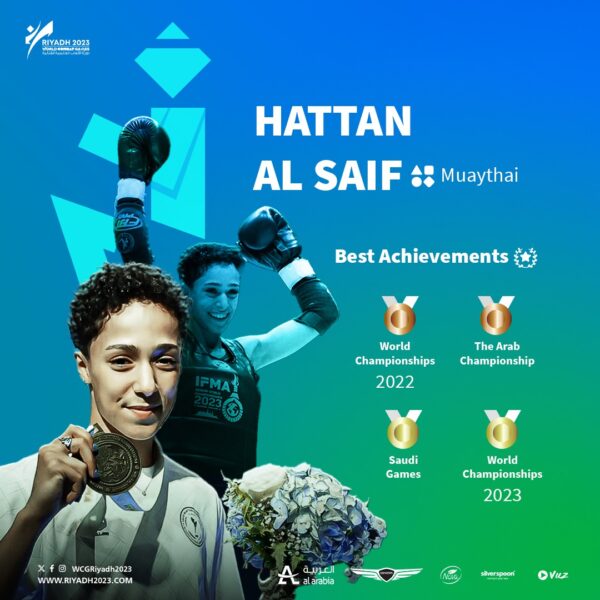 Just one more day until the Opening Ceremony of the 2023 World Combat Games where the world of combat sports comes together to celebrate in unity and diversity, in one of the most historic martial arts events in the Kingdom of Saudi Arabia.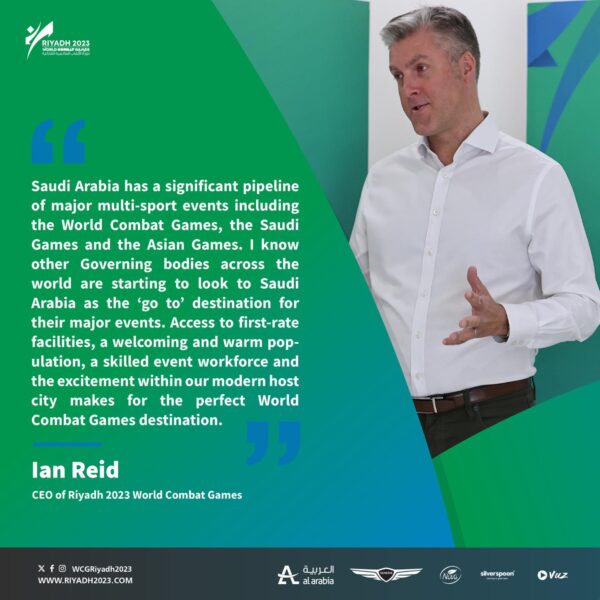 "Saudi Arabia has a significant pipeline of major multi-sport events including the World Combat Games, the Saudi Games and the Asian Games. I know other Governing bodies across the world are starting to look to Saudi Arabia as the 'go to' destination for their major events. Access to first-rate facilities, a welcoming and warm population, a skilled event workforce and the excitement within our modern host city makes for the perfect World Combat Games destination;" said Ian Reid, CEO of the Riyadh 2023 World Combat Games.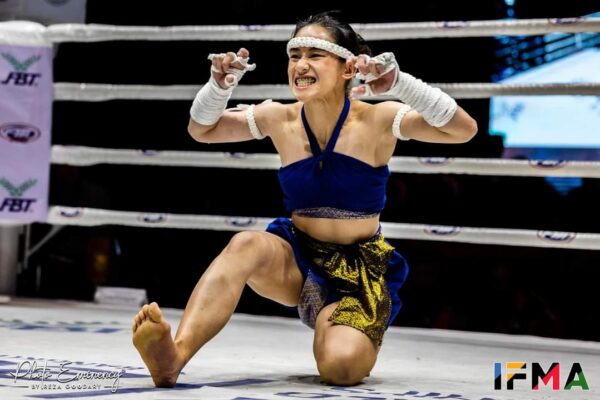 Riyadh, known as the money capital of the middle east, will be the Marital Arts Capital for the world from October 19th – 20th of October and where muaythai will showcase the science of 8 limbs in strength, tradition and solidarity in 5 full medal disciplines: Combat, Wai Kru, Mai Muay and two Para(S) disciplines, Para Wheelchair and Special Autistic.
Today we reveal the amazing athletes of the 14 muaythai Combat divisions!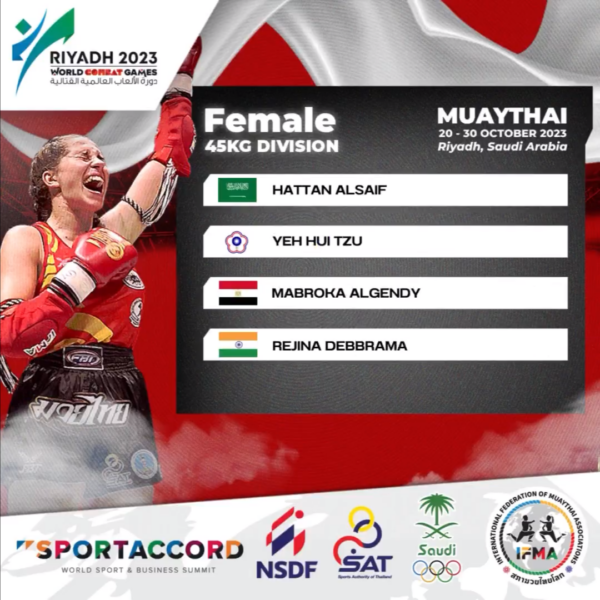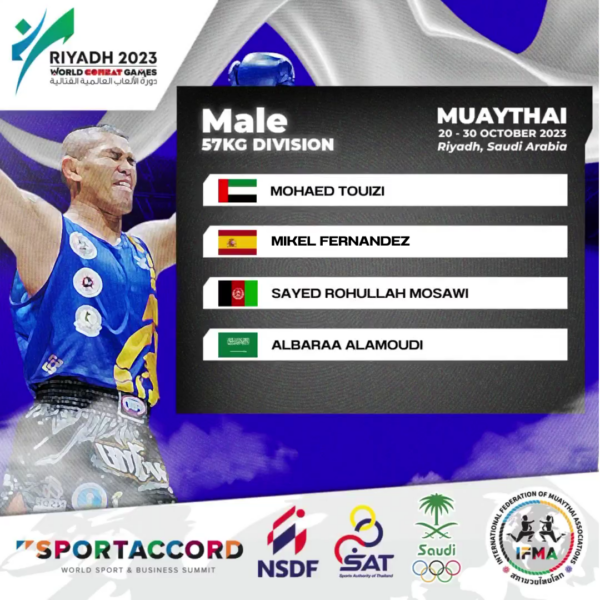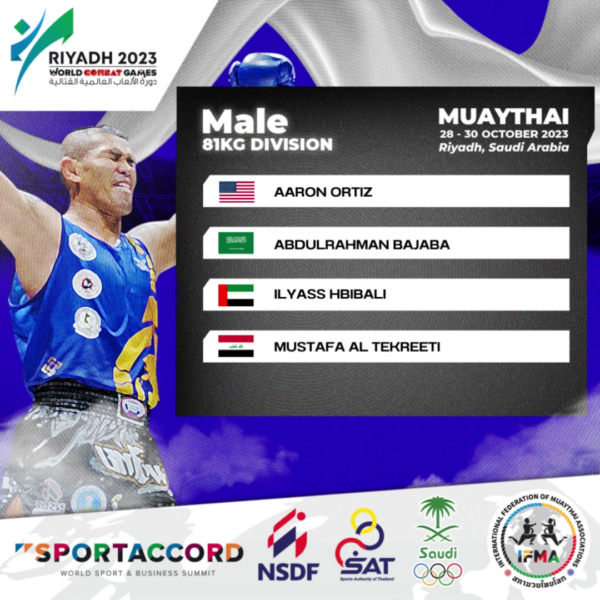 This 2023 World Combat Games muaythai flexes much more than physical strength, it showcases gender equality with 7 male and 7 female divisions, it showcases unity in diversity with the debut of Muay Para(S) and of course, muaythai flexes it's over 2000-year-old tradition and culture within its Wai Kru and Mai Muay competitions.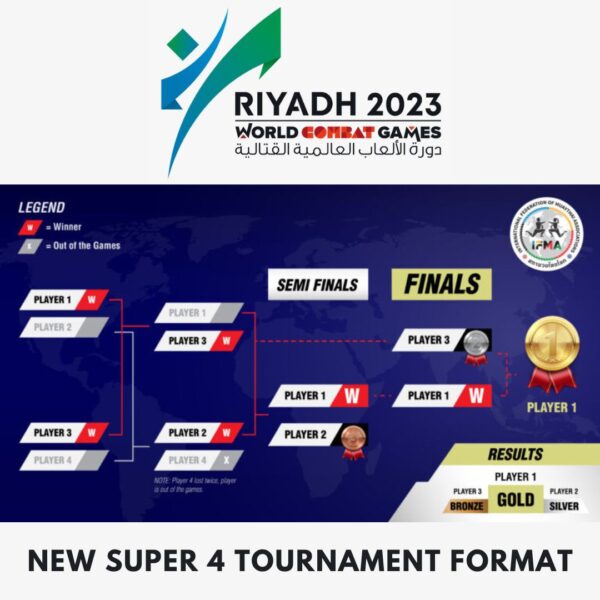 The Combat Division also delivers an exciting new Super 4 format which gives all athletes a second chance to come back and redeem themselves. At such a competitive level where all athletes have qualified from IFMA World Championships, continental championships and IOC recognized multisport games such as the European Games and World Games, matches can be nail bitingly close, within a margin of a hair. So, this format makes it not only exciting and interesting, but it really gives the athletes a chance to put their heart into the ring to be crowned World Combat Games champion!