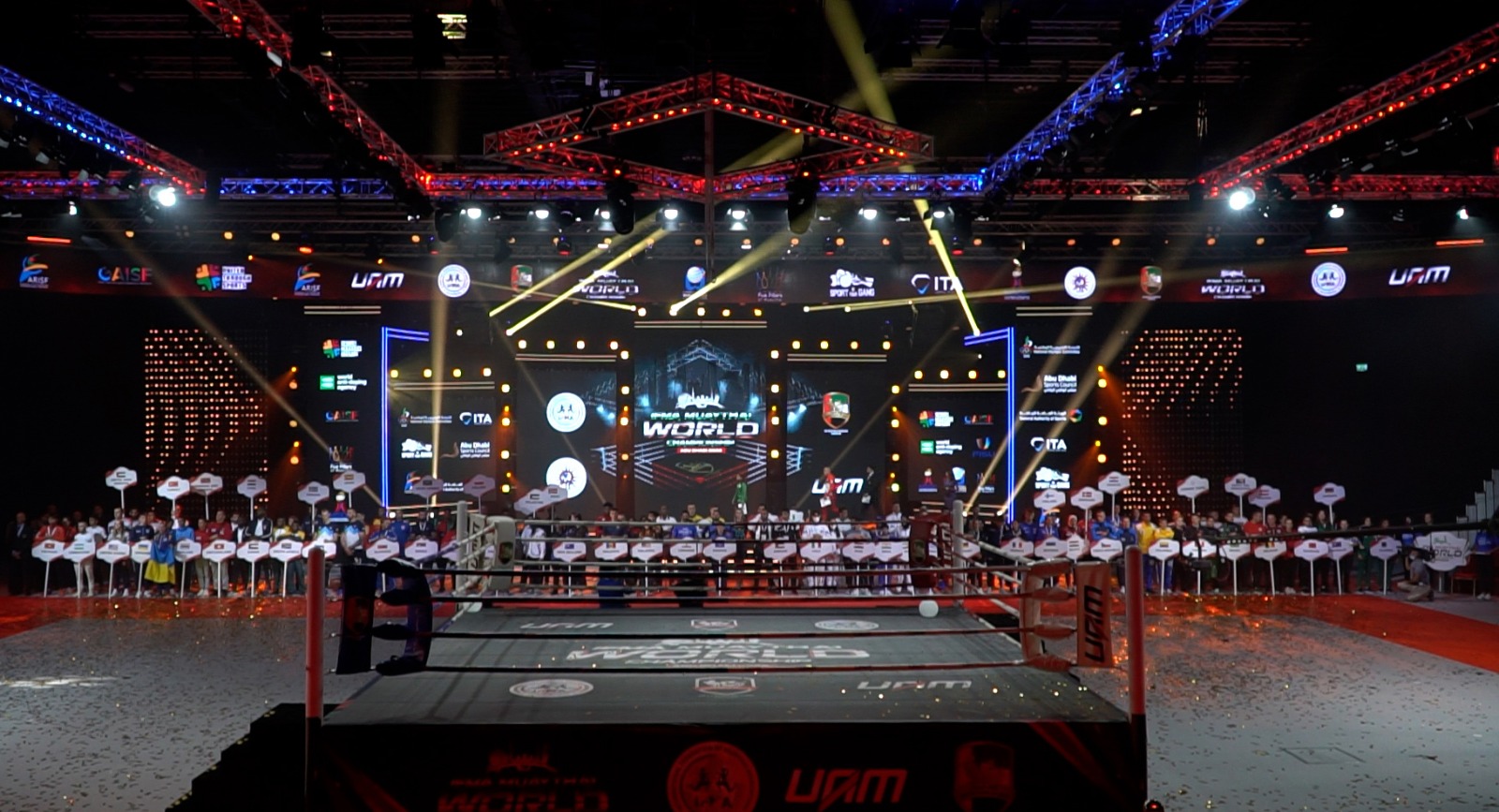 The Abu Dhabi National Exhibition Center will be the center of the Muaythai world for the next 9 days of the IFMA World Championships 2022.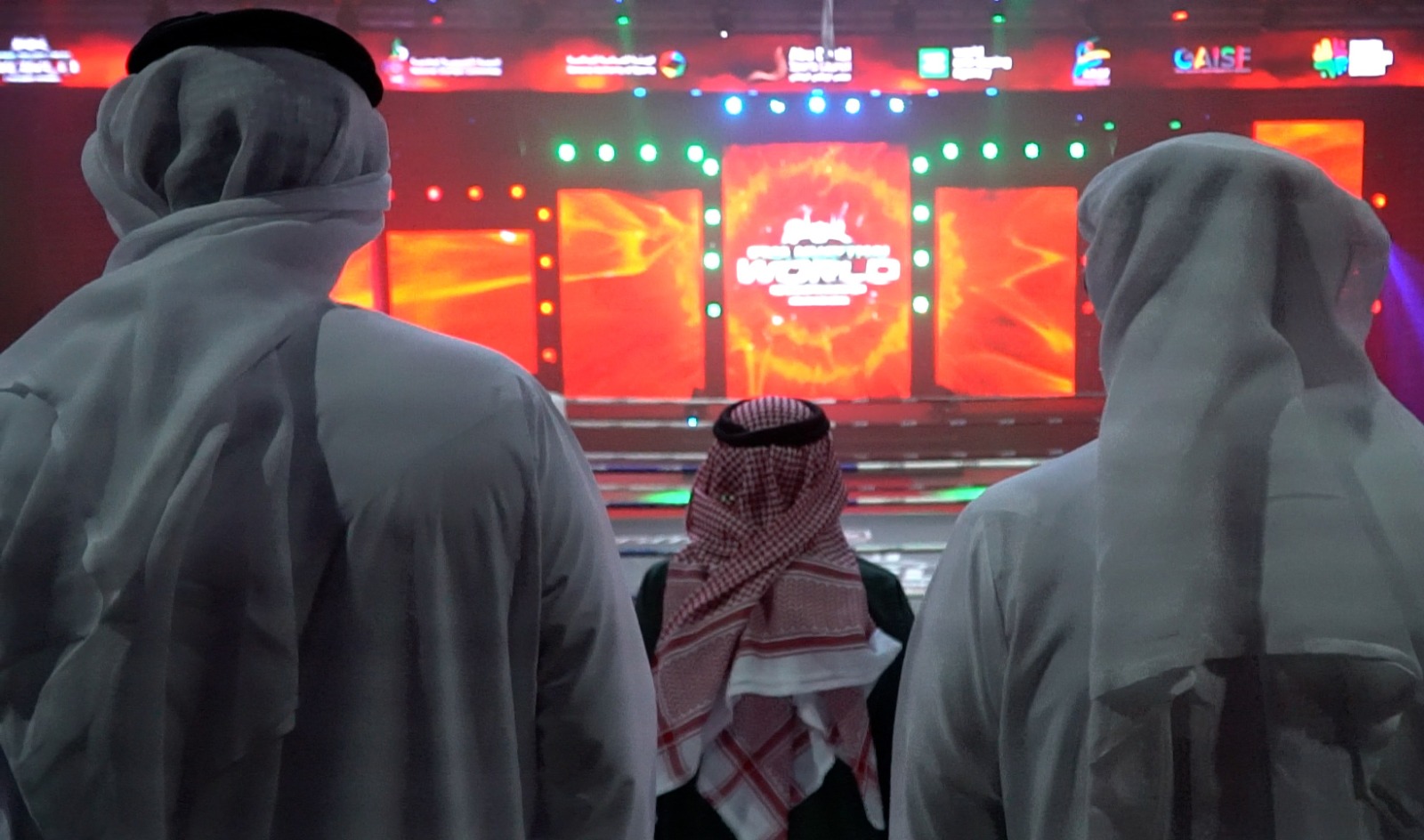 The Opening Ceremony was one which will stay in the memories of the athletes with light and dance shows and the world premiere of the new Muaythai song.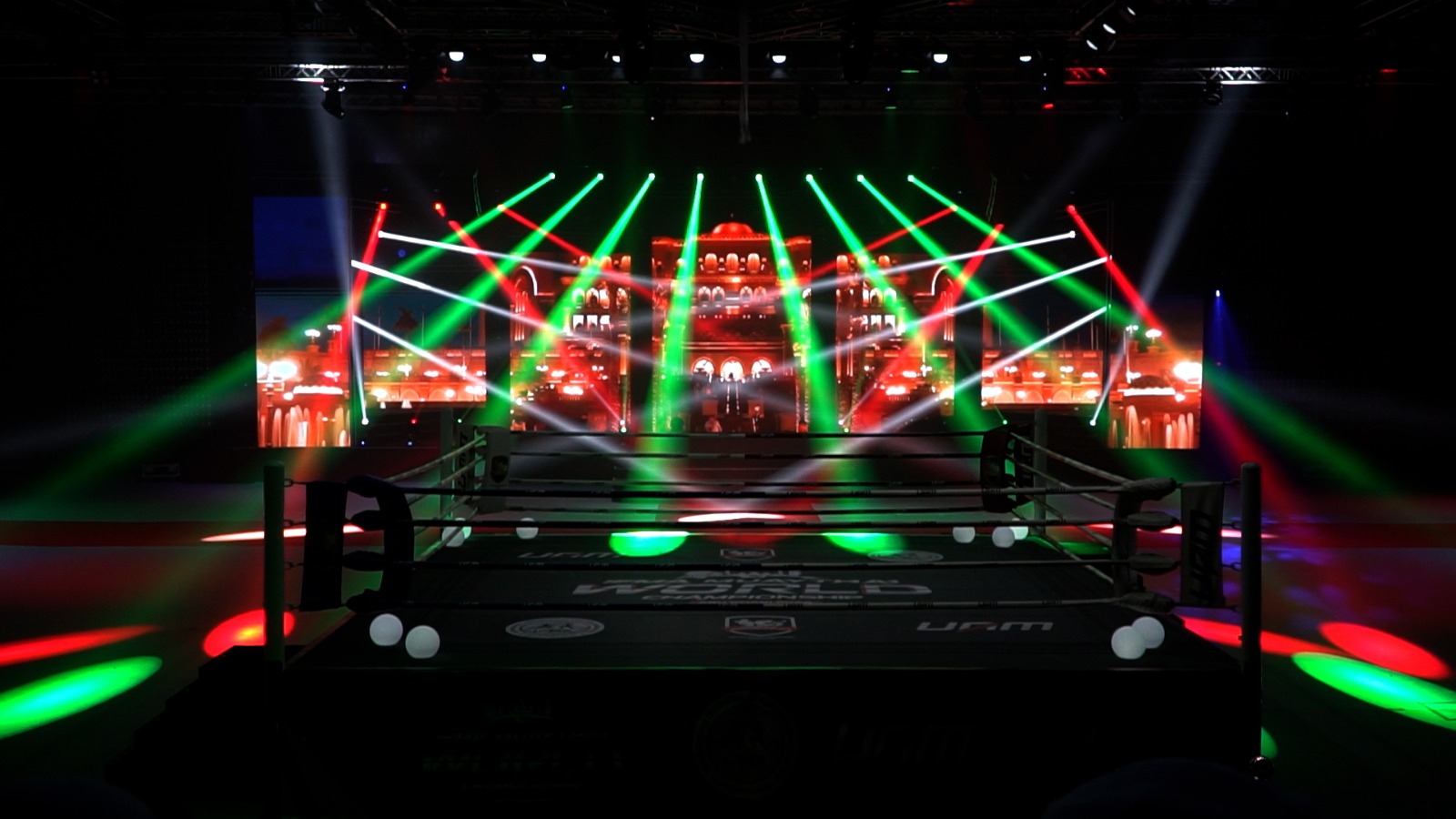 81 countries from all 5 continents have arrived in Abu Dhabi and His Excellency Abdullah Al Neyadi, showed his pride that Abu Dhabi has been given the trust by IFMA to host this event. He welcomed the athletes from around the world, praised IFMA for their resilience during the challenging times of the pandemic.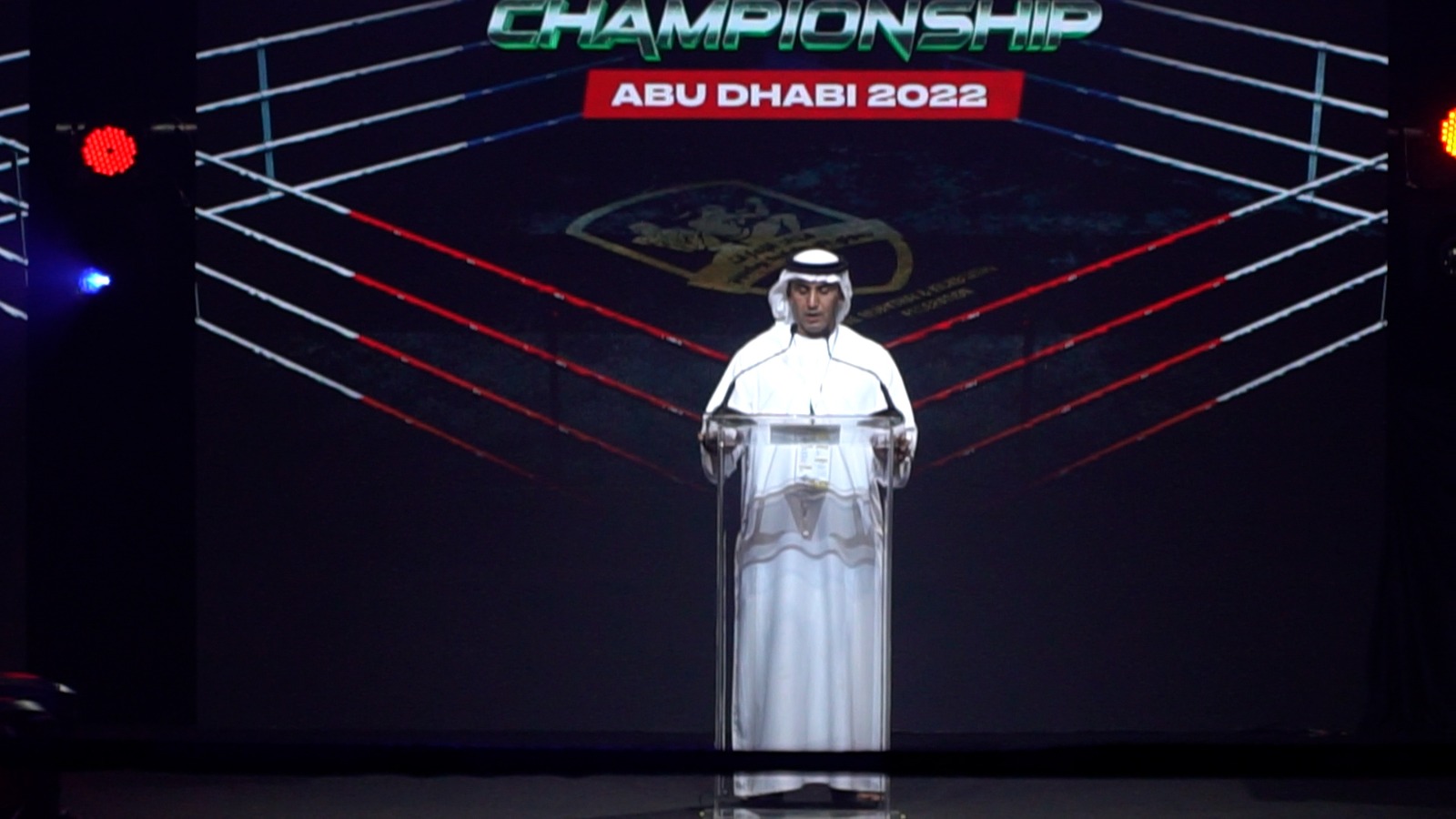 The IFMA Secretary General thanked the UAE and Abu Dhabi for hosting this year's World Championships, thanked the NOC, the Abu Dhabi Sports Council and everyone who contributed towards creating this unique opportunity for the Muaythai Athletes.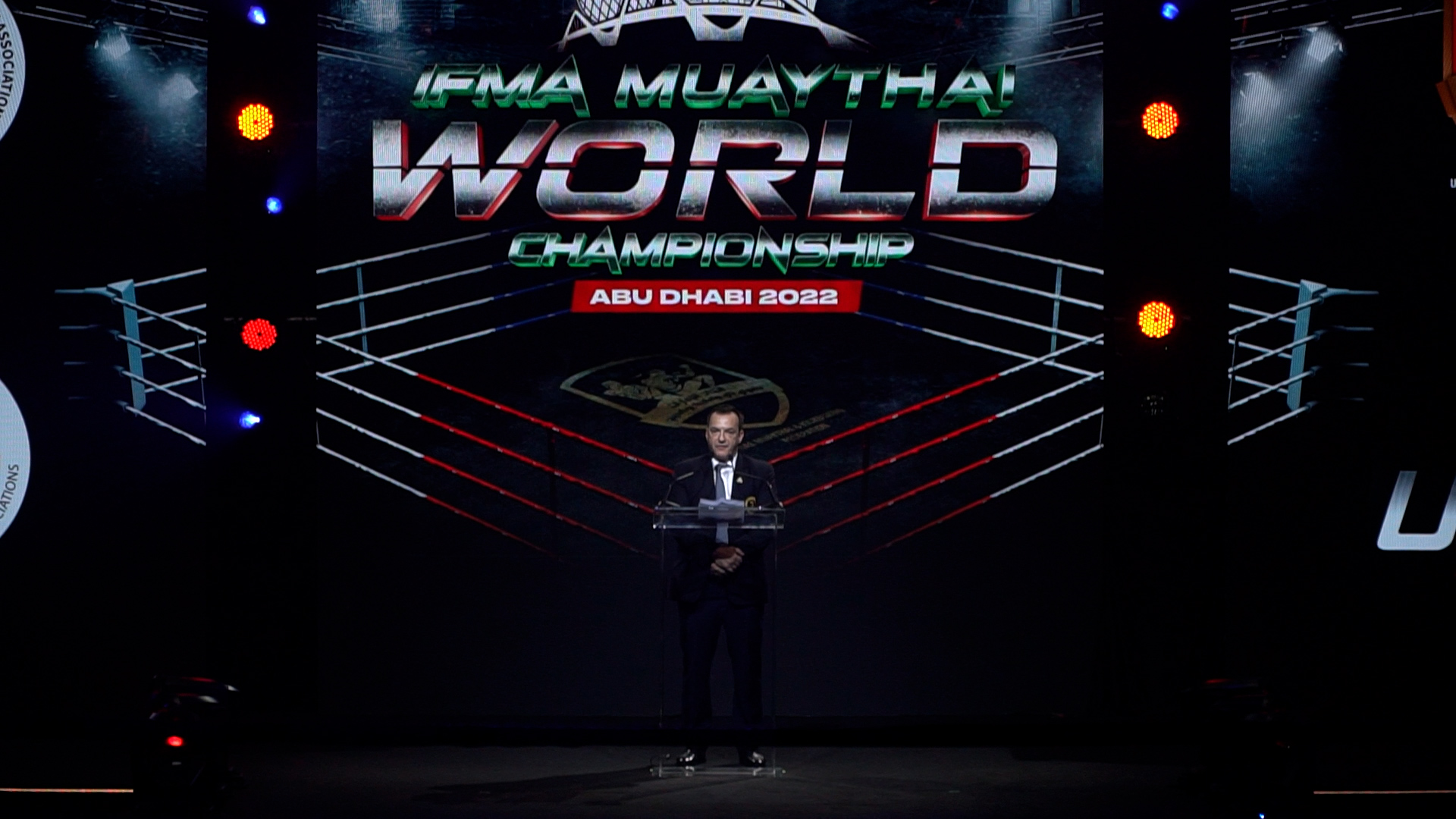 IFMA asked for a minute of silence in memory of the His late Highness Sheikh Khalifa bin Zayed bin Sultan Al Nahyan and His Highness Sheikh Nahyan bin Zayed al Nahyan opened the 2022 IFMA World Championships.
The Athletes' Oath was presented by the female Team Captain of Team Saudi Arabia, Maha Alabbad, the Coach's Oath was presented by the National Coach of Poland, Maciej Domińczak, and the referees and judges represented by Omar Almarzooqi from UAE.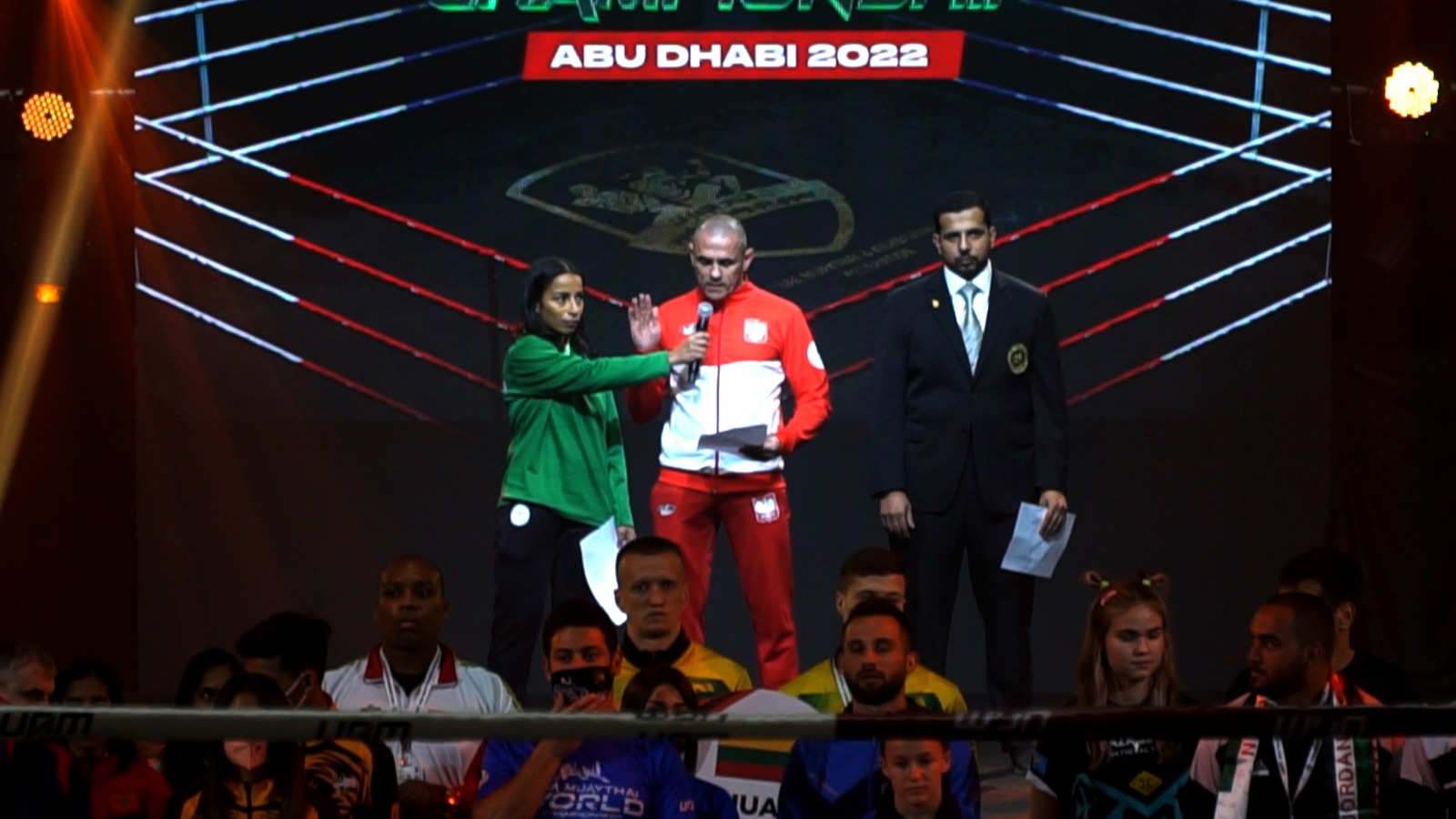 Thank You UAE, let the games begin!